frankie exclusive diy: camp blanket tablet cosy
Keep your tablet snuggly and warm in its very own blankie.
Pack your bags and grab the marshmallows: we're going camping – and we're bringing our gadgets with us. All you need to make this wee tablet cosy is some felt, stitching gear and a few vintage patches from your local op shop. Not only will your tablet be snuggly and warm, it'll also be safe from bugs and grime – hurrah!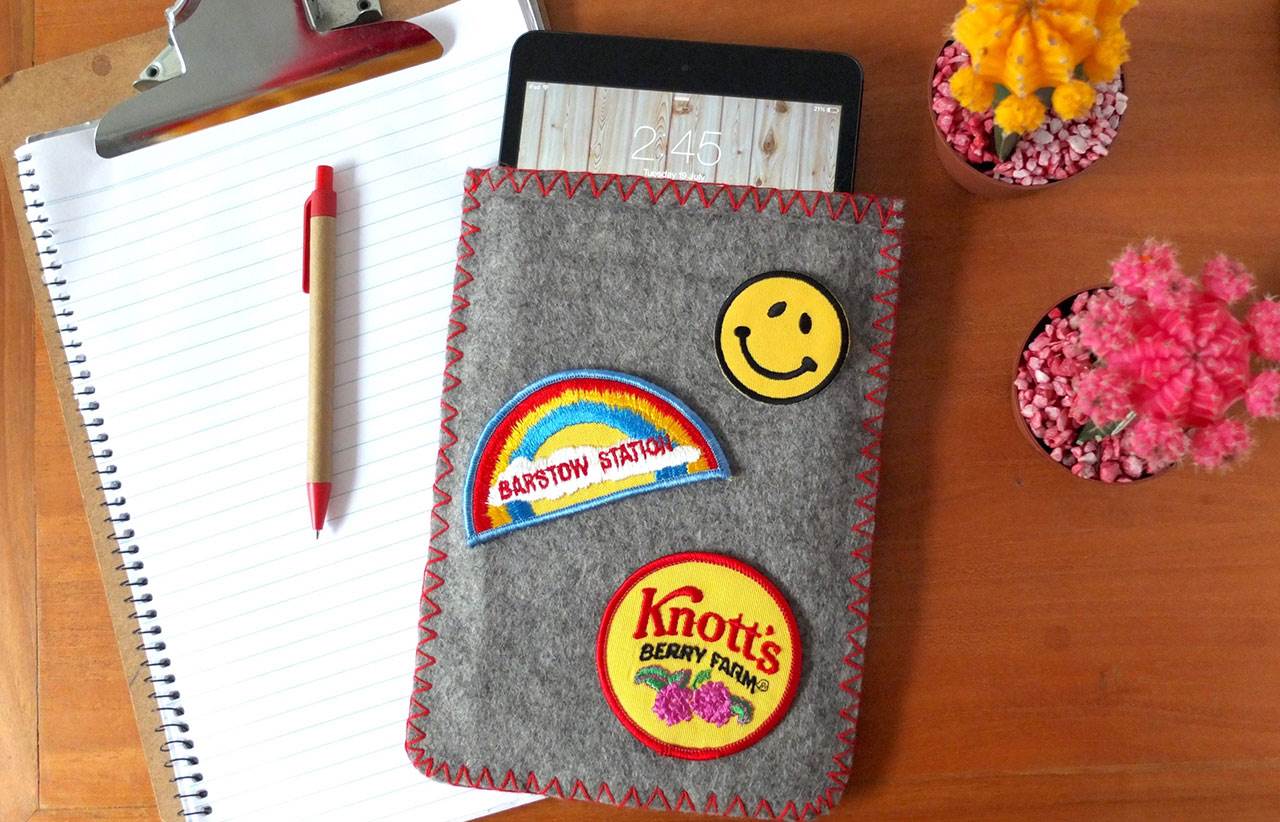 MATERIALS:
a small collection of sew-on patches
grey wool felt or vintage blanket twice as large as your tablet
red embroidery floss
embroidery needle
scissors
velcro 3cm x 1cm
pins, sewing needle and matching thread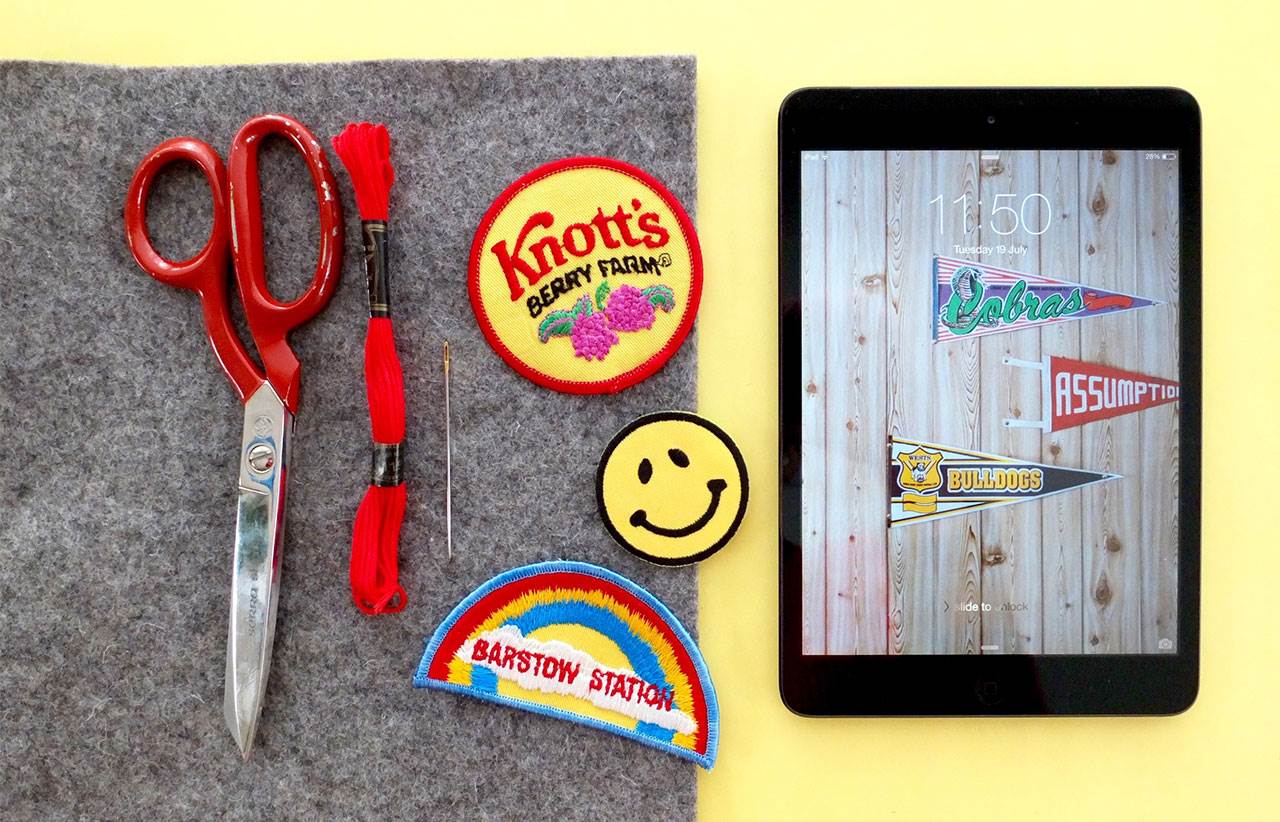 INSTRUCTIONS:
1. Cut two pieces of felt 1.5cm larger than the tablet on three sides and 2.5cm larger at top. Curve the bottom corners to mirror the shape of tablet. (If you are using a vintage blanket that has an existing edge that you want to keep, just allow 1.5cm on top and skip steps 2 & 3.)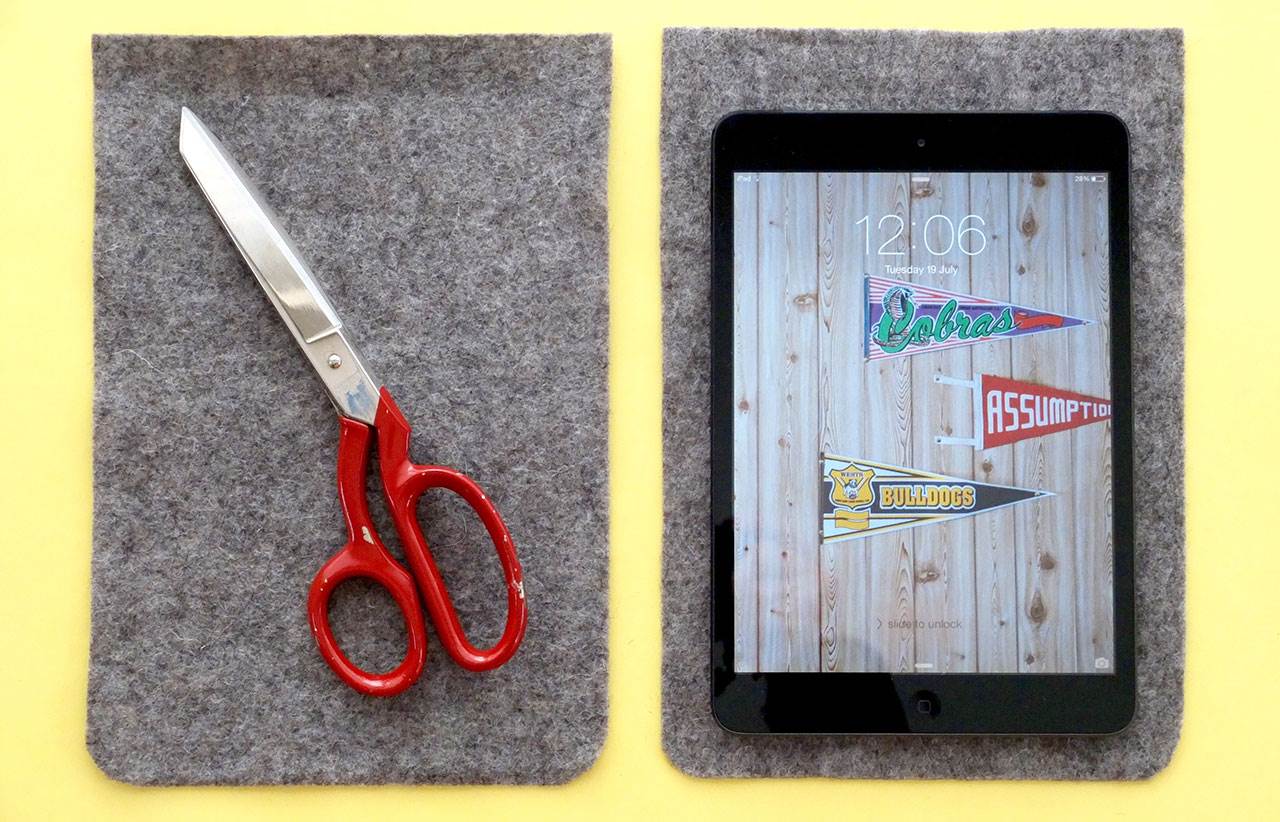 2. On the top edge of each felt piece, fold forward a 1cm hem and pin. Divide the embroidery floss in half and use three strands for stitching.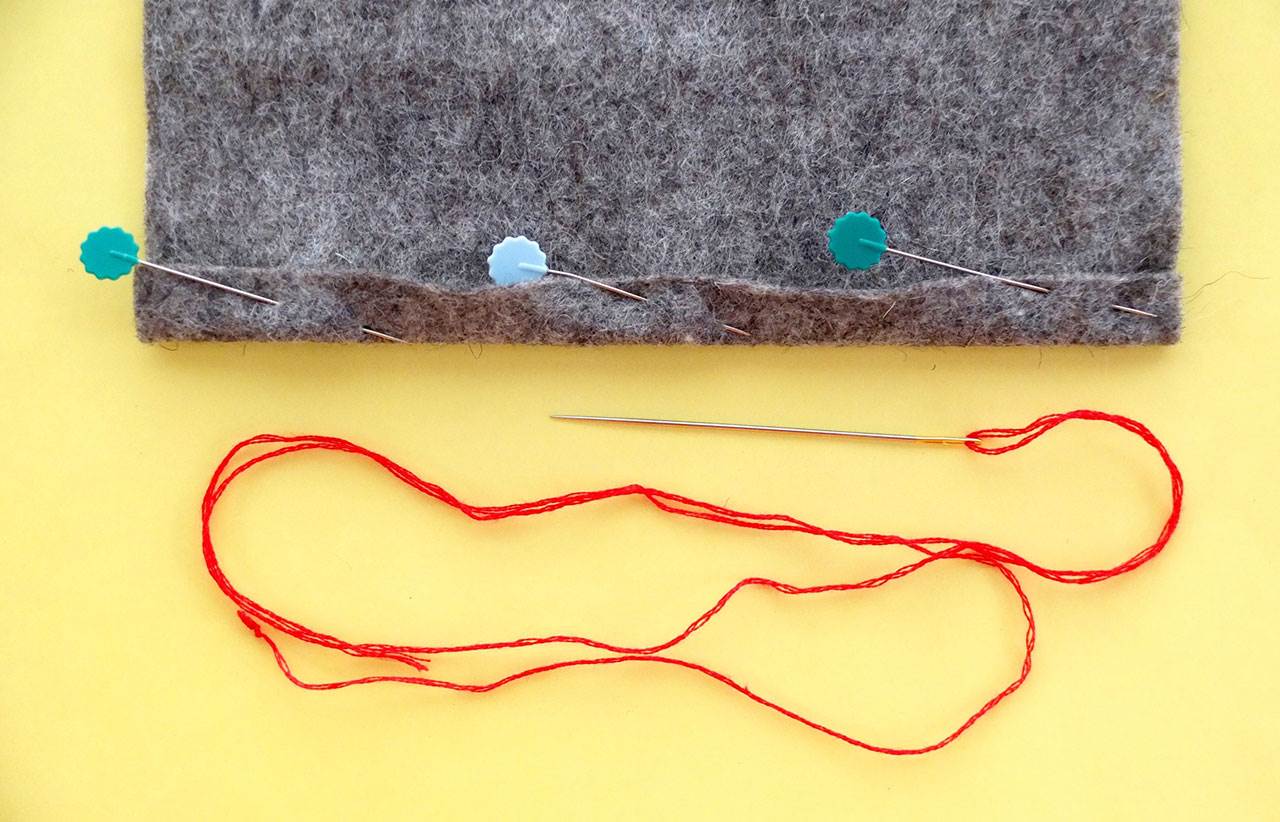 3. Stitch a zigzag blanket stitch across the top of the hem, keeping in mind that the exposed hem edge will be on the outside. Space the stitches 1cm apart and make them 1cm deep. (If you need some instructions on how to do a zigzag blanket stitch, take a peek at this.)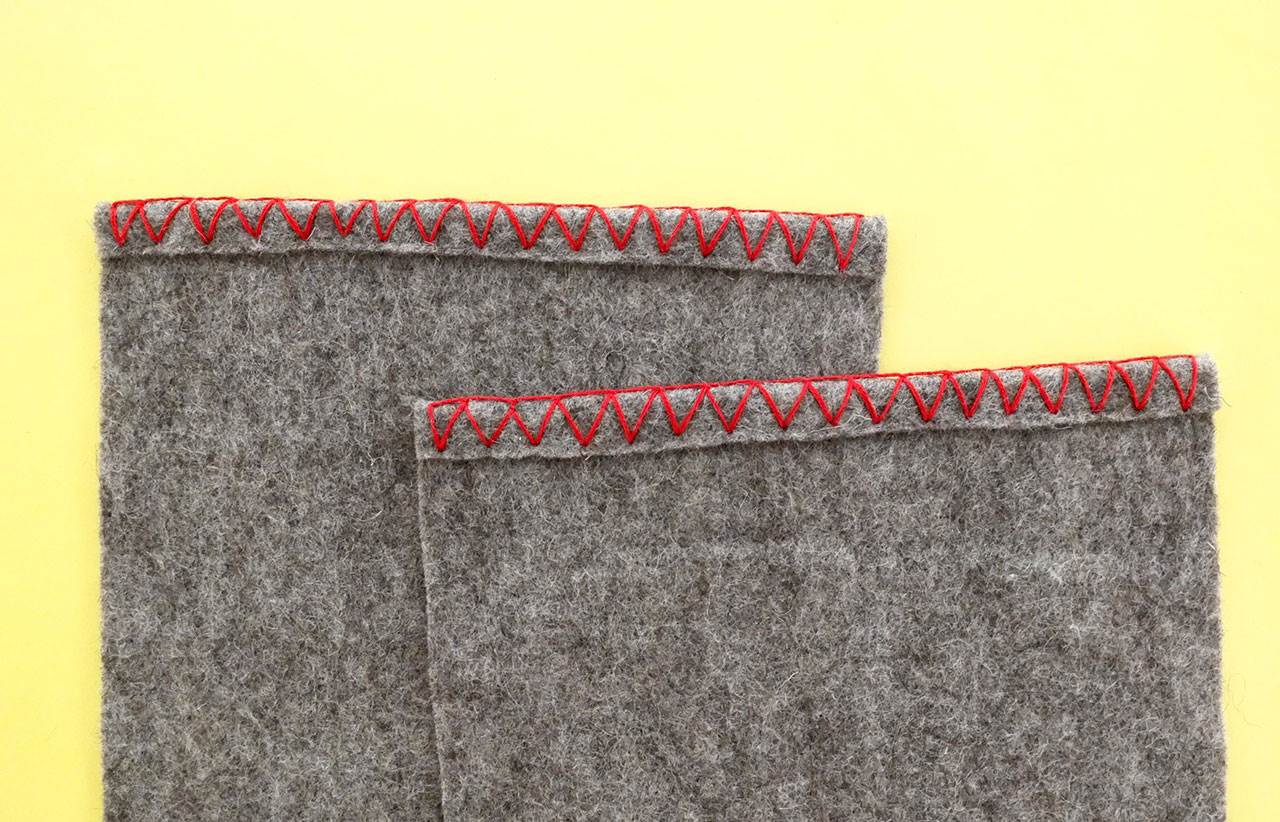 4. Pin the back and front of the cover together and secure the ends of the opening with a couple of whip stitches.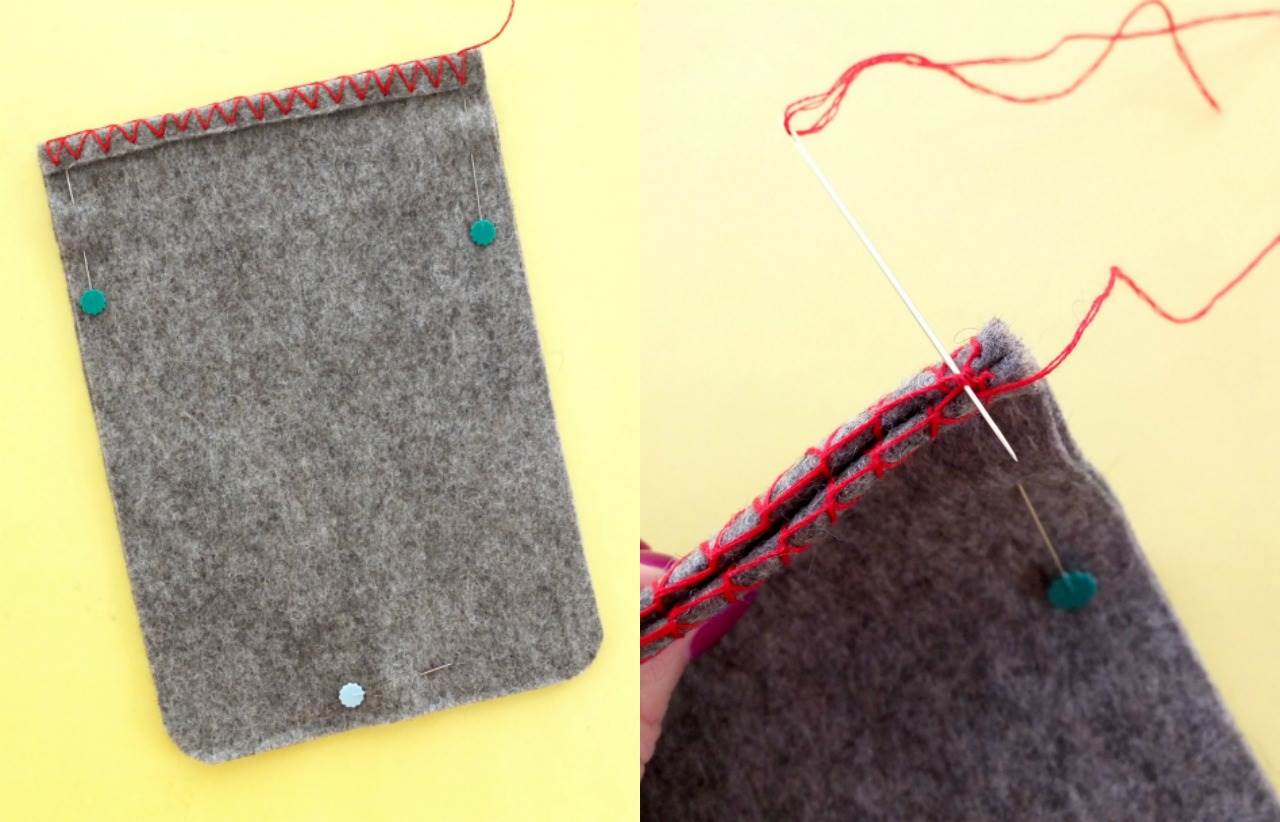 5. Zigzag blanket stitch around the outside of the cover and sew on your selection of patches.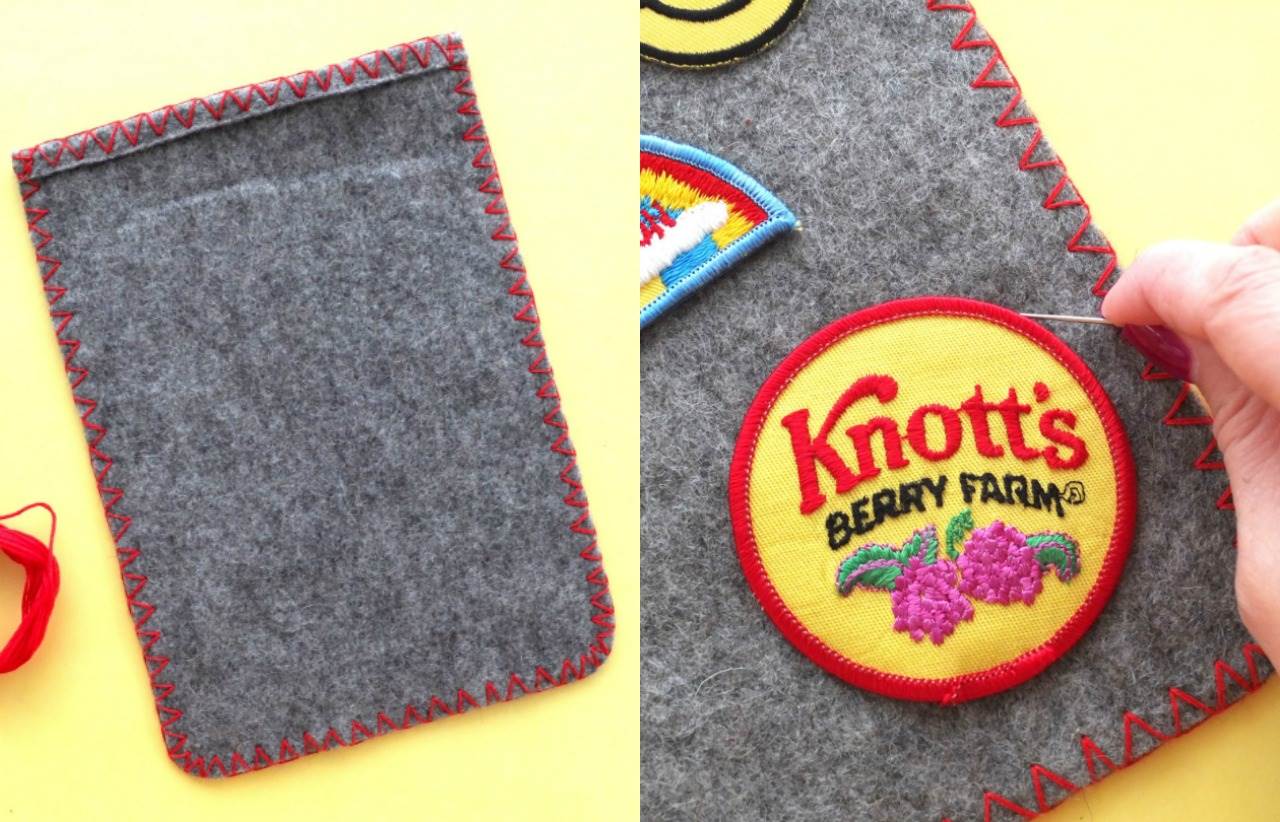 6. Centre and stitch on velcro inside the opening.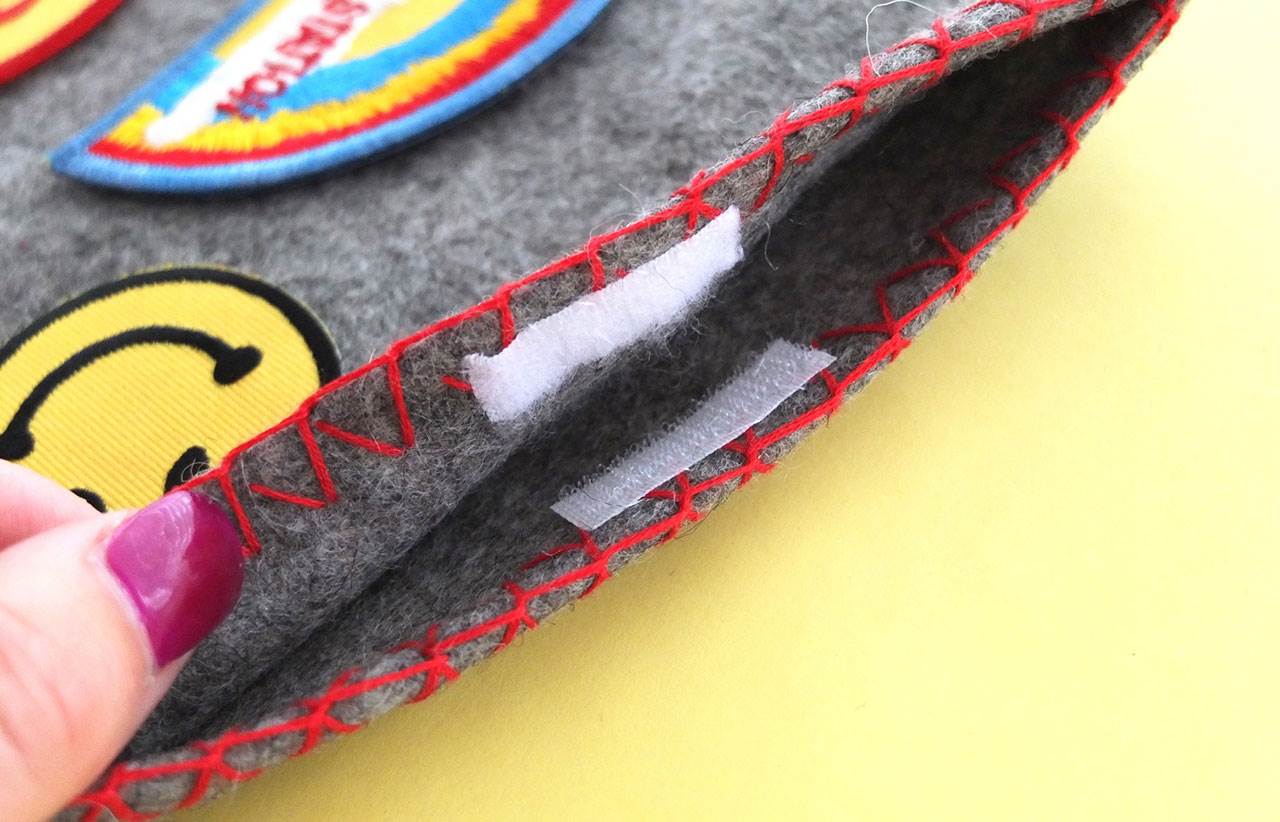 Enjoy your new tablet cover!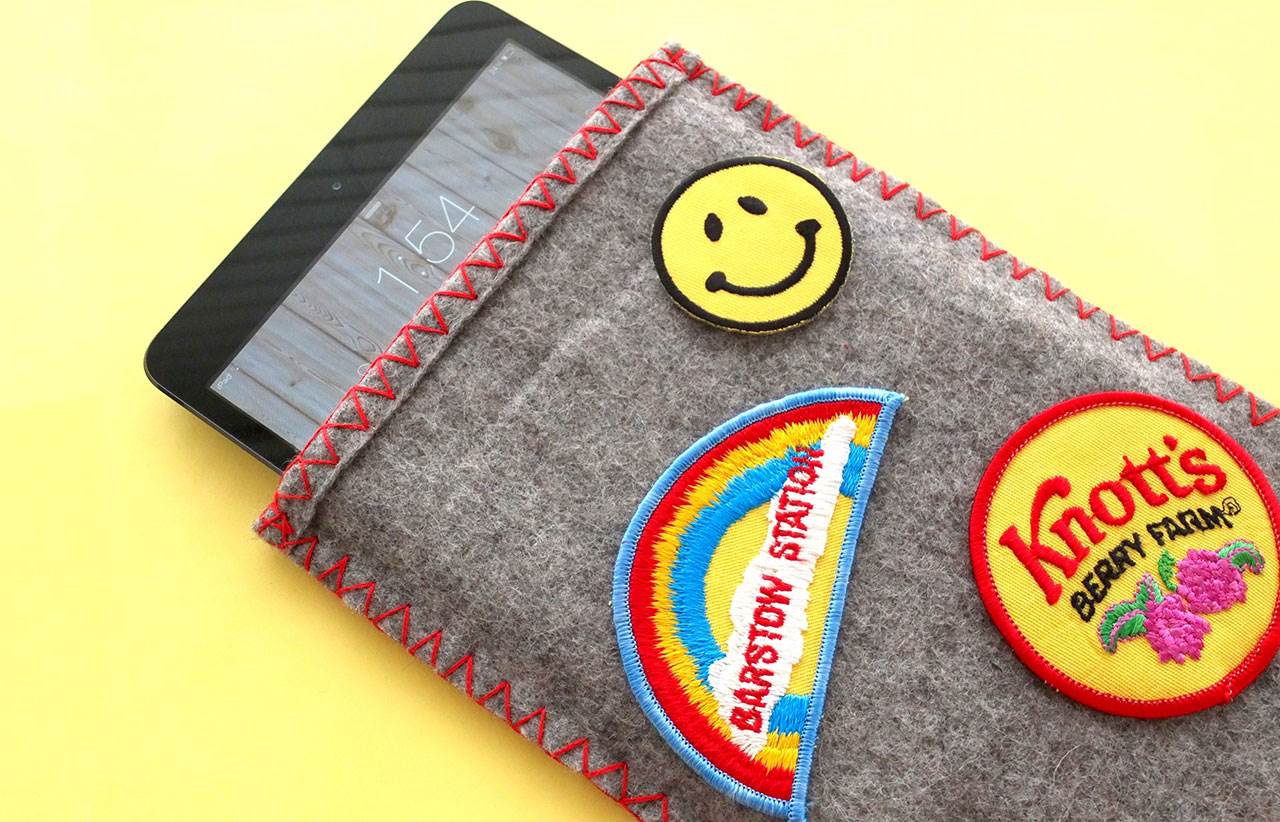 Note: You could also downsize this technique to make a cover for your phone, or go big and make a patch-filled cover for a laptop.
To see more of Cintia's projects, head here.