five films to watch when you hate your retail job
Working in customer service is all fun and games until you pull a muscle in your face from all that fake smiling.

We've teamed up with the folks at UNiDays to bring you stories about all the stuff you go through when you're studying. Did you know UNiDAYS members can nab a 25 per cent discount on their frankie magazine subscriptions? Well, now you do. Check the bottom of the story for more deets.
Working in customer service is all fun and games until someone's a jerk to you or you pull a muscle in your face from all that fake smiling. Luckily, there's a heap of films you can watch to escape the drudgery – or at least know that you're not the only one going through it all.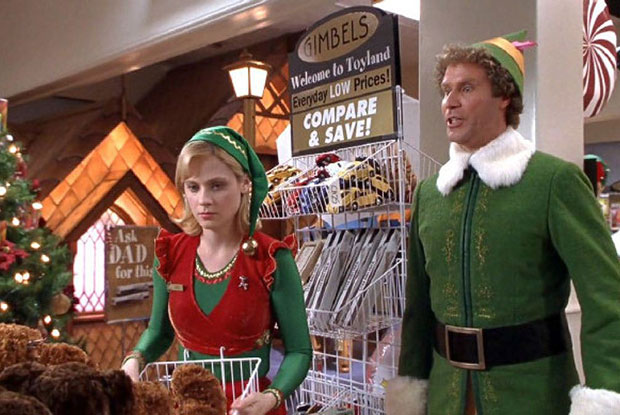 You've Got Mail
The late, great Nora Ephron's 1998 rom-com classic is a time capsule, bottling up a bygone era when the internet was something new, mysterious and full of possibility, and a catfish was actually just an animal. Kathleen Kelly (Meg Ryan) runs an indie bookshop and is threatened by a new chain store opening over the road, helmed by Joe Fox (Tom Hanks). The two hate each other's guts, but on the world wide web, they're both striking up a digital romance with beguiling strangers. WHO COULD THE OTHER PERSON BE? Turns out that beyond the veil of everyday capitalism and consumerism, true love really does win after all.
Sorry to Bother You
If you're looking for a bizarre, escapist romp, check out Boots Riley's 2018 flick, following Cassius Green (Lakeith Stanfield), a guy in Oakland, California who's got a new gig at a call centre. While his colleagues organise a union uprising, Cassius rises through the ranks at his job – but soon finds out that his newfound power and wealth comes at a pretty hefty cost. There's a lot of horsing around (spoiler, kinda) in this hilarious film, but it's got serious activist undertones and might inspire you to join your union too. Bonus: Tessa Thompson's incredible earrings.
Empire Records
We mustn't dwell, no, not today. We can't, not on Rex Manning Day! If that makes no sense to you, get your butt to the couch and chuck on this 1995 cult classic, stat. The titular Empire Records is an indie music shop that's about to be sold to a big chain. So of course, its loyal employees band together to save the day, but not without a whole lotta hijinks. Empire Records is the epitome of the '90s, and might inject a bit of hope and fighting spirit into your soul as you slog another day behind the counter.
Elf
Or, The Greatest Christmas Movie of All Time That Also Includes Lots of Things About Customer Service. (One time I had a Christmas in July party just to watch Elf – yes, this is on my CV to show my forward thinking and dedication.) This 2004 festive fave – about a man who's been raised as an elf – sees said elf, Buddy (Will Ferrell), working in a department store alongside Jovie (Zooey Deschanel) right in the middle of the silly season. Anyone who's ever worked retail at Christmas will scream in recognition at some of these scenes. ("Six-inch ribbon curls, honey," their boss says to Jovie as she's wrapping a present. "That's impossible," she protests. "SIX. INCHES." he repeats, before walking away.) Also, it should be socially acceptable to watch this film at any time of year, and wanting to feel better about your customer service job is as good an excuse as any.
Clerks
Another '90s staple, Clerks revolves around Dante, a 22-year-old who works at a convenience store. He's called in to cover a shift on his day off, and the film follows his adventures through the day, including hanging out with his mate Randal, a slacker who's neglecting his video store customers, and discovering the death of an ex-girlfriend. Sound whack? It totally is, but it'll probably make you feel a little gladder for your own stability. Plus, it's the first film to feature the iconic duo Jay and Silent Bob.
This piece was originally published on June 29, 2019.
Thanks to the kind types at UNiDAYS, uni students can nab 25 per cent off their frankie subscriptions. Just click here, then register or log in using your UNiDAYS member details. Easy as!