five films to watch on a long-haul flight
A long haul flight requires a strategy for movie-watching - and we're here to give you a hand.
This week, aircraft manufacturer Airbus reported some exciting news: it's figured out how to squash one whole more seat into economy class in its A380s! What was already uncomfortable and chock-a-block is now... much worse than that! What already made me feel a bit panicky and full of dread is now... still like that but with more people!

I used to like long haul air travel. I still sort of do. I like sitting still for an extended period of time with nothing but books, music and movies for company. I like that nice men and women come down aisles and serve me food and then clean up after me. I like that I don't have to check my email, or return anyone's phone calls. I like that I can sleep with my mouth open and snore, because that's what everyone else is doing. It's pretty great, this long haul air travel business. But 11 seats in a row? No, thank you.

I'll be travelling long haul on a plane again soon – in June. I have a whole strategy worked out: get an aisle seat, buy water and mints and eye drops, shower during the stop over, try to sleep when I can (but don't worry if I can't), watch as many movies as I can. I have a whole strategy for movie watching too: I just watch them in alphabetical order starting from the top. It makes choosing easier and stranger. This is why on the last plane I flew on I watched movies called A Time To Kill, Babies and Chimpanzee (I cannot recommend any of them).

If I had a choice, I'd probably program a whole channel of movies set in the city of my destination. I'd watch them all and try to learn something about where I was going, even if I didn't end up learning anything at all. I decided to have a look at some of Australia's most visited destinations - here are some of my suggestions for some films to match: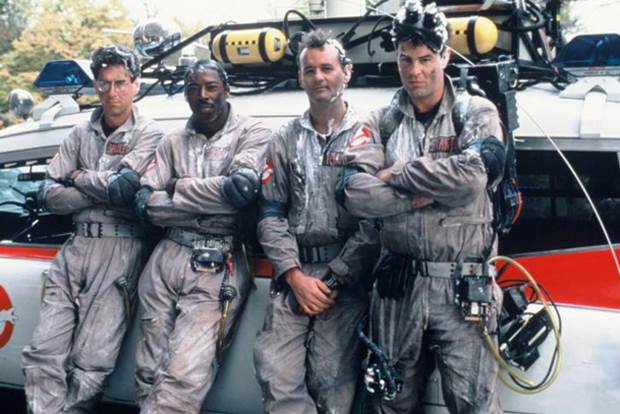 New Zealand - Boy

There's something really lovely and charming about Taika Waititi's Boy, which is just the right combination of nostalgic and funny and powerful and sad. The movie basically has everything you could ever hope for: a lead character obsessed with Michael Jackson, buried treasure, absent fathers, scenery of New Zealand, goats. Boy basically made me want to both travel back in time and travel to New Zealand, so I think it must be doing something very right.



USA - Ghostbusters

There are many, many films that have been set in New York. Many of them even have "New York" in the title (see: Escape from New York; New York, I Love You; New York, New York; New York Stories; Gangs of New York; Synecdoche, New York). But not one of these so-called "New York" movies had ghosts, demonic possession, slime, a giant Marshmallow Man, a very wonderful scene set in the New York Public Library, Bill Murray or Sigourney Weaver, so I'm not even sure there's any contest. Ghostbusters, basically, shows you New York at its paranormal best, which, if you've ever been to Times Square, is kind of like that.



Britain - An American Werewolf in London

If you thought backpacking could get worse than everything here, then you're right! Thank you, An American Werewolf in London for reminding us that even when you're being served Italian food by a ghost (I am paraphrasing a story here), things for backpackers could get worse. There's also the possibility of being turned into a WEREWOLF, which is what John Landis's spook-tacular (you're very welcome) horror-comedy shows us. This is gothic London at its very, very best. All your dreams will come true.



Indonesia: Eat, Pray, Love

I really didn't want to include this Julia Roberts vehicle on a list of anything, but then I read a positive-seeming article in the Jakarta Post about how the movie was "helping" Bali's tourism industry and I thought: "WHO AM I TO JUDGE?" Clearly Eat, Pray, Love has already encouraged a lot of people to get out there, so it must be doing something right. What that something is, though, I do not know (sorry, maybe I missed something? I thought it was pretty horrible).



Hong Kong: In the Mood for Love

Oh goodness, In the Mood for Love is just so magnificent and beautiful and full of longing, romance and 1960s Hong Kong fashion that I just can't look at everything at once or get enough of it in my eyes. I'm not sure if I'd want to visit the Hong Kong of In the Mood for Love – it's basically full of repression, sadness and missed opportunities for TRUE LOVE – but it's just so wonderful being transported there for a little visit to look and visit and empathise with the characters.