eleven places to buy fabrics in australia and online
These handy stores are overflowing with high quality fabrics, button, trims and more.
Whether you're a seasoned sewist or new to stitching your own duds, the fabric you choose has a lot to do with how much you'll love the finished product. While repurposing op-shop textiles can work a treat (old bedsheets make rad frocks), it's also nice to nab cloth that's sustainably made, high quality and perfectly suited to your sewing project. Picking out buttons, trims and other decorative items at haberdasheries (how fun is it to say "haberdashery"?) makes projects extra-special, too. Thanks to the return of home sewing, there are heaps of ace fabric shops to choose from these days. We've gathered a few of our faves below. 


The Fabric Store
L'UCELLO (Melbourne and online) Tucked away on the second floor of Melbourne's historic Nicolas Building, l'ucello haberdashery is cute as a freakin' button. Wandering around this place makes you feel like you're in a life-size version of your granny's sewing box. They stock fancy ribbons, buttons, sewing tools and even vintage thread for makers who love old-timey sewing vibes. 

THE FABRIC STORE (Australia, New Zealand and online) The Fabric Store is a super-popular choice for makers based in Australia and New Zealand. They've got brick-and-mortar stores in both countries, but their online shop is just as awesome. We highly recommend their store-brand linen and merino collections. 

NERIDA HANSEN (based in Australia, available online) If you love juicy, vibrant prints, you'll want to make a beeline for the Nerida Hansen store. The team regularly enlists artists and designers from around Australia and the world to create their colourful fabrics.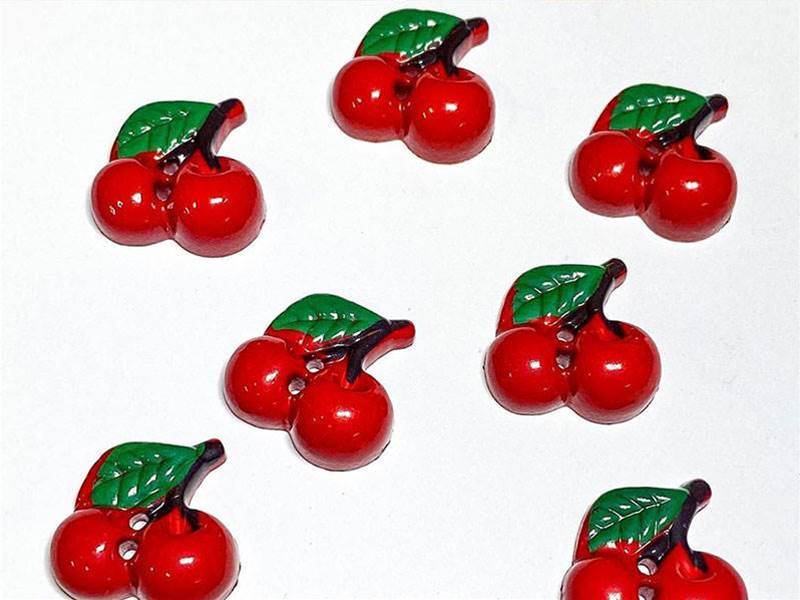 Cherries from Jimmy Buttons

JIMMY BUTTONS (Melbourne and online) Did you know there's a store on the backstreets of Fitzroy, Melbourne that specialises in buttons? Jimmy Buttons is practically overflowing with fasteners, zips, feathers and buckles. It's rather overwhelming if you're the indecisive type, but they'll definitely have what you need. 

DRAPER'S FABRICS (Australia, New Zealand and online) With stores in Melbourne and Auckland, Draper's Fabrics stock materials for dress-makers who love silk, wool, cotton and other natural fibres. They've also got a regularly updated collection of remnants (discounted cuts of fabric) available in store and online. 

Tessuti Fabrics

POTTER & CO (Western Australia and online). Calling all linen fiends. Potter & Co stock a heap of linens milled exclusively for their customers. They come in different weights, such as lightweight, mid and heavy, and they even sell it in large sizes for DIY bedsheets. Hot tip: the store carries fibres that are sometimes hard to find in Australia, such as high quality viscose, cupro and vegan suede. 

TESSUTI FABRICS (Sydney, Melbourne and online) Feeling fancy? Pop over to Tessuti Fabrics for designer cloth in lovely textures, colours and prints. They have a bridal section, too, if you're brave enough to make your own wedding dress. 
prints from Injalak Arts

THE DRAPERY (Adelaide and online) These folks have a curated selection of high quality natural fabrics; think linen, hemp, cotton and denim. We're partial to their printed cottons and linens sourced from Japan and prominent textile designers like Moda, Ruby Star Society and Cotton + Steel. 

INJALAK ARTS (Northern Territory, online) If you're on the hunt for something extra special, Injalak Arts is an Aboriginal-owned arts centre with a large collection of textiles designed by talented Indigenous artists. You can peep their beautiful cottons, silks and linens on Etsy. 

Blackbird Fabrics

MISS MATATABI (Japan and online) Owned by husband-and-wife team Frances and Yoshihiro Arikawa, Miss Matatabi stocks an impressive range of modern Japanese fabrics, like the dreamy nani IRO designs. 

BLACKBIRD FABRICS (Canada and online) Based in Vancouver, Blackbird Fabrics has everything the modern maker could possibly need, including a growing section of eco-friendly fabrics and lingerie-making supplies. 

Can't wait to make your own clothes? Here are a few places to find sewing patterns in modern styles.

If you're after special vintage fabrics, trims and buttons, you'll find a few of our favourite sellers over here.

Main image by Blackbird Fabrics