don't forget to pre-order your 2020 diary and calendar
Early birds nab free gift cards!
At the risk of sounding like your fuddy-duddy aunt: the early bird does catch the worm. Or in this scenario, all pre-orders of our 2020 diary or calendar score a bonus set of gift cards.
If you've been pondering a new set of stationery, we'd urge you to make haste as pre-orders close on October 7th (so no free gift cards after that, unfortunately.)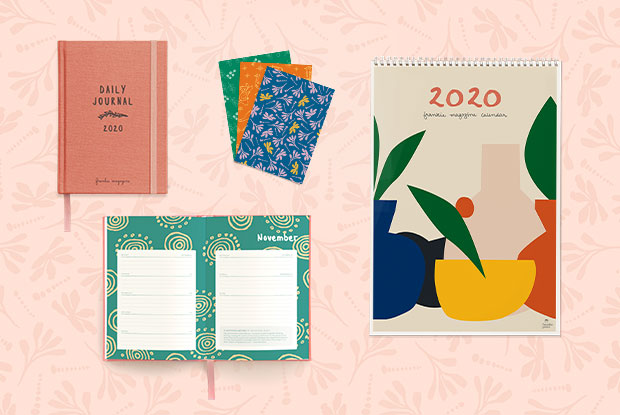 Here's a quick recap of what's currently on offer:
1. The 2020 diary and calendar value bundle (includes free gift cards)
2. The 2020 diary with bonus gift cards
3. The 2020 calendar
In case you missed it, our 2020 diary is a very special collaboration with Magpie Goose, featuring vibrant patterns by Indigenous artists from remote communities across Australia. Our wall calendar is just as lovely, thanks to artists like Sarah Walsh, Jeannie Phan, Ellen Porteus and more. (You can preview more pages over here.)
How to make the best of this sweet offer? Simply make your way over to our online shop, and prepare to feel extremely organised for the coming year.