doing good while looking good with homie
How this social enterprise builds homelessness awareness through streetwear.

HoMie is the social enterprise that proves you can look good and do good at the same time. Co-founded by friends Nick Pearce, Marcus Crook and Rob Gillies in 2015, it offers pathways out of homelessness via a pretty ace streetwear label. In partnership with Bank Australia, the bank HoMie chooses to manage their finances, we chatted to Nick in HoMie's Melbourne store about how he and his mates built a business with retail at the forefront of change, through a series of homelessness awareness initiatives.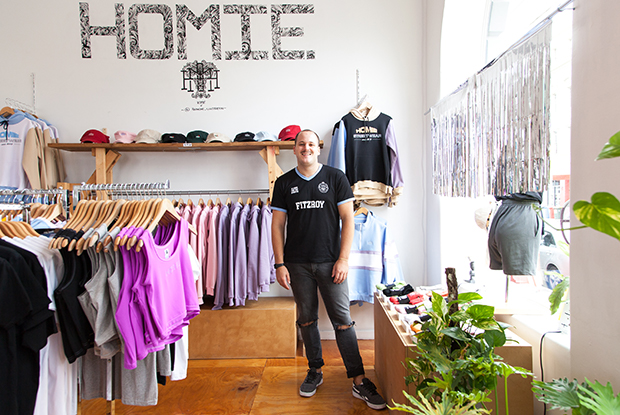 Hi Nick, can you tell us a little bit about yourself? I'm one of the co-founders of HoMie. We're a Melbourne-based social enterprise creating pathways out of youth homelessness.
HoMie evolved organically after a series of homelessness awareness initiatives you and Marcus ran. How did you build momentum to eventually create HoMie? Marcus and I met on an anti-child trafficking bike fundraiser in 2013 and were inspired to make a difference back home in Melbourne. The issue of homelessness was so prevalent, with 116,000 people experiencing it in our city alone, so we started a Facebook page, Homelessness of Melbourne, where we shared the stories of people and their experiences with consent. The page gained traction and we started looking for other ways we could tangibly offer support and change to the homeless community.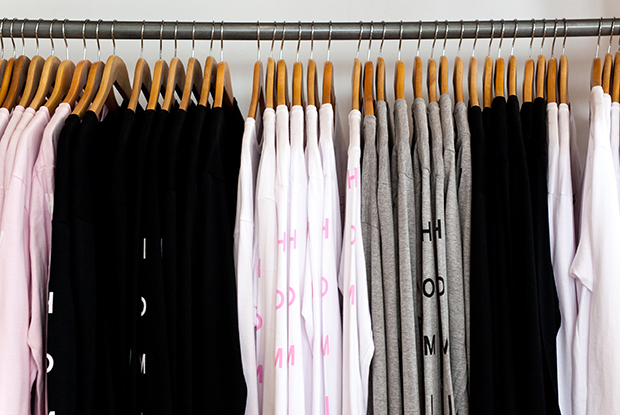 How did you then take the project offline? We did a one-day pop-up in Federation Square called The Street Store, which was based on a South African initiative that aimed to provide a dignified shopping experience to people experiencing homelessness. We invited retail partners and supporters to donate good quality clothing and people experiencing homelessness to shop in the space for free. The experience was really successful and we wanted to try it again, permanently – that's how HoMie started.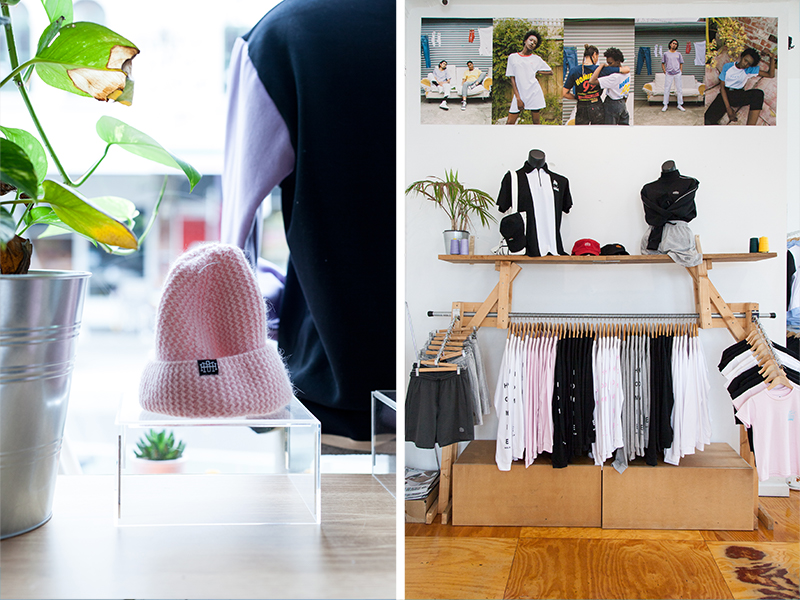 So, how did it actually become a permanent retail business? We were given the opportunity to have a four-week pop-up store in Melbourne Central in 2015, but we extended beyond a year. Our bricks-and-mortar store is now in Fitzroy, where we sell our in-house HoMie clothing label.
How did that line of clothing emerge? We ran a crowd-funding campaign to raise capital to start our Fitzroy store, and designed a t-shirt with the Homelessness of Melbourne monogram as one of the rewards for supporters. These t-shirts were outselling everything else in store, so from there, we started to design and manufacture our own in-house line that's accredited by Ethical Clothing Australia.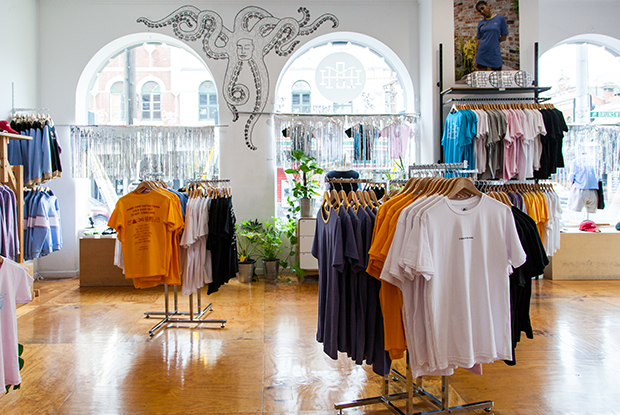 HoMie uses 100 per cent of its profits to facilitate change around homelessness. Can you tell us about the VIP Shopping Days? Every month we invite a local youth homelessness service and its clients to shop for free; they can choose five items of clothing at their own discretion. Through meeting these people in-store, we learned that a lot of them wanted to volunteer and gain some retail experience, as they were finding it difficult to find jobs. Hearing these stories prompted us to start our employment training program Pathway Alliance.
How does Pathway Alliance help homeless young people gain employment? We're trying to create as many opportunities as we can for young people affected by homelessless or hardship, using the retail industry. Pathway Alliance operates on an annual basis, where we provide 10 young people with six months of paid work. They receive retail training on our shop floor and a registered training organisation accreditation. The training program is also being implemented in other retail outlets affiliated with HoMie.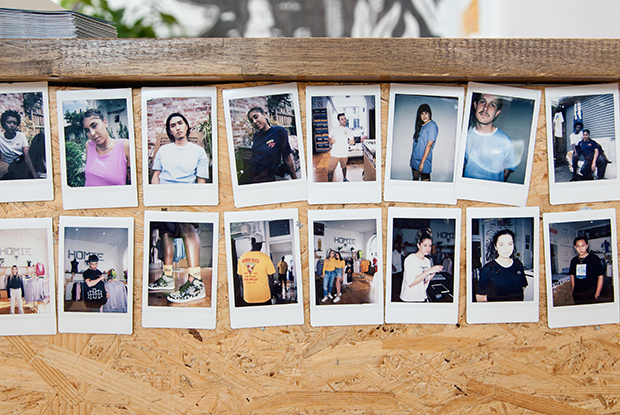 What's been one of the most encouraging things you've witnessed come out of the program? Seeing some of our customers-turned-program graduates come back to work on the VIP Shopping Days and connect with other young people who are living in similar situations and offer support is a definite highlight.
How can everyday people support HoMie? The best way to support us is to buy our clothing and wear it with pride! All our sales profits go back into youth homelessness and the programs we run. Transparency and tangibility is really important to us, and we want our consumers to see exactly where their dollars are going and the effect it's having on people.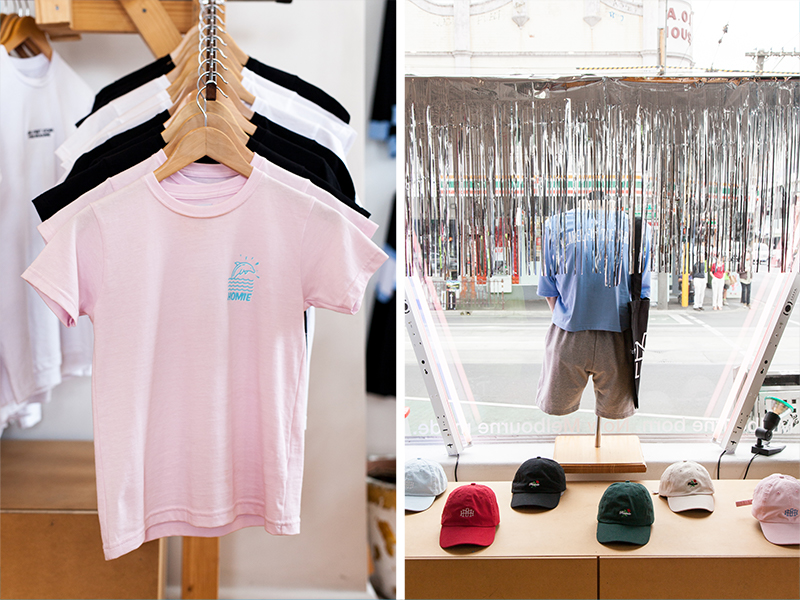 This inspiring chat was created in collaboration with Bank Australia, a customer-owned bank creating a positive impact for people and the planet by investing in not-for-profits and renewable energy projects. As part of its leadership in the clean money movement, it guarantees its customers' money won't support industries like fossil fuels, live animal exports and gambling. Find out more about Bank Australia's 'Clean Money' promise here. To support HoMie, get yourself some fresh duds over on the HoMie website.