diy felt sushi cat toy
Delight your feline with a toy that pays tribute to their fishy eating habits.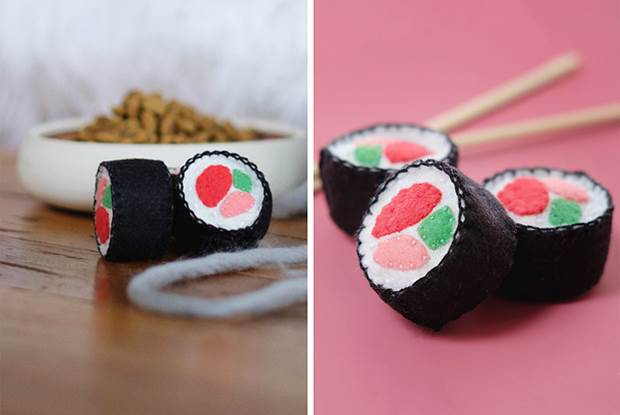 Lia Griffith is a thoughtful lass. Not only has she gone to the trouble of cooking up a tonne of ripper craft ideas, like this DIY felt sushi cat toy, she's also gone to the trouble of creating a printable PDF template for making said toy snack – so all you, happy crafter, need to do is get your mitts on some felt (and a few other bits and bobs), print that PDF, and get stitching! Before long, your kitty will be writhing around in pleasure with their pretty new trinket. How much pleasure will your feline experience? Well, without knowing your cat personally, we can't really say – but this video Lia has made might give you some indication.