dear strictly business
We're launching a handy-dandy advice column for small business owners.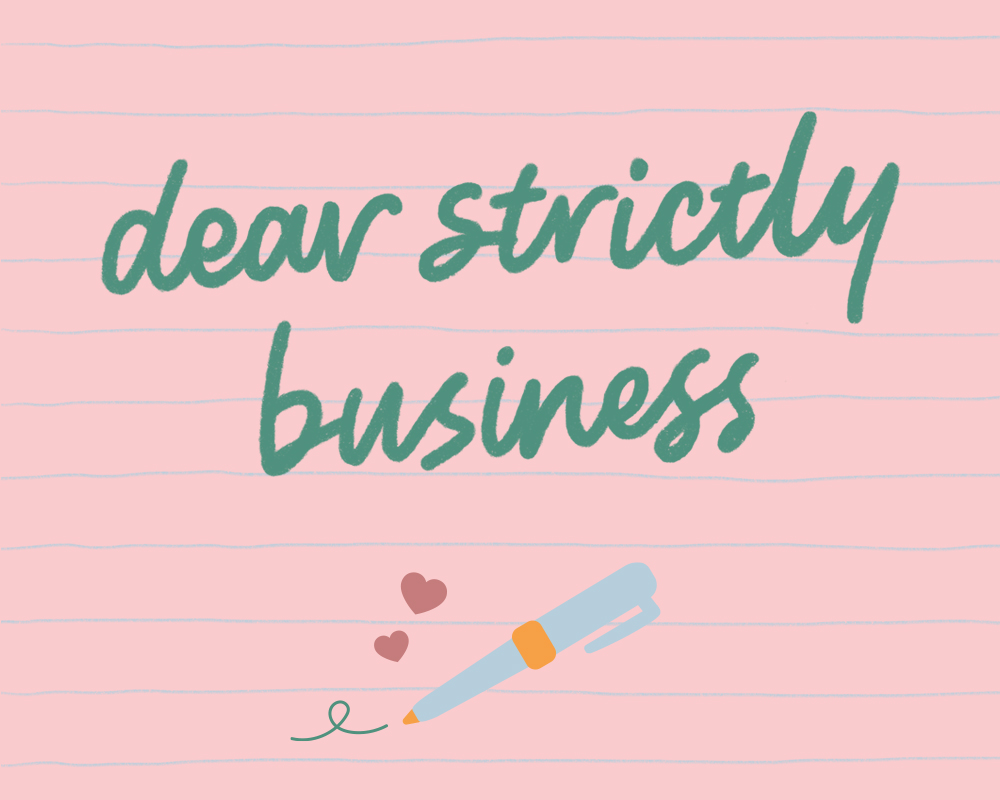 Running a small business can be pretty tricky – even at the best of times. Your brain runs a bazillion miles an hour with all the things you need to sort out. How do you stay motivated when you're swamped with admin? How do you get yourself out of a financial pickle? How on earth do you keep the business running amid a global pandemic? You know: normal, everyday stuff.
Take heart, folks, because Strictly Business is here to help! We're adding a handy-dandy advice column to our monthly newsletter (smash that sign-up button if you haven't already). We're calling it Dear Strictly Business. Think of it as an 'agony aunt' for creative small businesses. And don't fret; it's a totally judgement-free zone.
Every second month we'll ask an expert to help us sort out one of your burning business-related problems and share their advice in the newsletter. If you're super-keen, the hotline is already open! Send your queries to online@frankiepress.com.au with 'Dear Strictly Business' in the subject line, and let us know if you'd prefer to stay anonymous. (We won't publish your words without permission first.)
We can't wait to get problem-solving with you!
Dear Strictly Business is brought to you by Xero, online accounting software that's committed to supporting small businesses with access to a range of free resources via their business continuity hub. Designed to let you do business beautifully and simply, nab a free 30-day trial over at xero.com.