curing homesickness
Children's hospitals around Australia are raising much-needed funds to get kids home sooner. To support the cause, we asked a few frankie friends to share their strategies for dealing with homesickness.
Being away from home – wherever you may be – can really take a toll on you. And for kids who are admitted to hospital for days, weeks or even months, homesickness can have some terrible effects (including anxiety and feelings of helplessness). That's why children's hospital charities right across Australia are raising money to cure homesickness. As part of the national Curing Homesickness campaign, they'll be directing funds towards more research, life-saving technology and the amazing medical professionals who deliver care – all of which, of course, helps to get kids home sooner.
To support the cause, we asked a few frankie friends to share their strategies for dealing with homesickness. Take a gander below, and if you'd like to make a donation, visit the Curing Homesickness page here.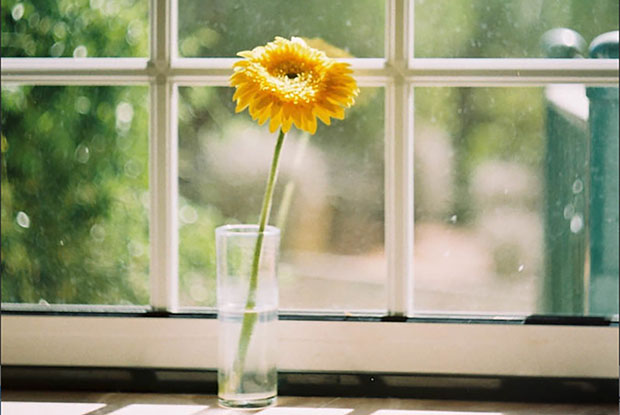 snap by jbertolo
RACHAEL HOCKING, JOURNALIST, SBS/NITV As a Warlpiri woman living on Wurundjeri country and working on Cammeraygal land, I'm nearly always experiencing some form of homesickness. But staying connected to my roots has been made easier with advances in technology. The school in my home community, for instance, recently started an Instagram page – posting about everything from traditionally smoking newborn babies to preparations for the biennial Milpirri Festival. I could spend an hour on a Sunday morning scrolling through the photos and videos – it's like watching my cousins, nieces and nephews grow in real-time. My favourite remedy, however, is the songs of my uncles. Turn on the Lajamanu Teenage Band's 1998 album Vision, hand me a cuppa and I swear I can almost smell the kangaroo tail cooking… if only Spotify streamed it!
VINCE LE BON, ROLLIE We are counting down the days for our move back to Australia. After two years in New York, my family have become a little homesick. My kids and I have a countdown calendar where we cross off the days until we move back, and a fun and important part is that I ask them to draw or write something special on the calendar that happened each day. This allows them to be excited about coming home but also reflect and appreciate each day here. It's the combination of gratitude and looking forward to coming home that seems to be the magic trick for us.
NADIA HERNANDEZ, ILLUSTRATOR AND ARTIST My home (Venezuela) is a place I can't return to for the foreseeable future. So, when I'm feeling homesick, which is a daily state of being I've learned to negotiate, I put on music. Music takes me home. I listen to Betsayda Machado and La Parranda El Clavo, Rafael "Pollo" Brito's album Pa' Tío Simón, Simón Diáz, Gualberto Ibarreto, and many more. I'll also call my family, look through old photos and make food – usually arepas. Nothing beats the delicious dancing aroma of these freshly baked corn pockets.
DEE FIDGE, WRITER I've recently moved to Scotland and have had to find ways to tackle homesickness without pretending everything is OK – it's a normal feeling to have. When I'm feeling it, I listen to music that brings up happy memories. Sometimes this nostalgia can be surprisingly powerful. If video chat isn't an option, my best friend sometimes sends me random voice memos just to say hello and they always make me feel better. I've also found that a tangible item that reminds me of home helps: a special item of clothing, a jar of Vegemite, a note from a friend. If possible, keep them in a little box on days you're feeling blue for an instant cheer-up.
JENA AND CAREY, DESIGNERS, ACE & JIG Our work takes us far from home, often. So, when missing the familiar faces of loved ones, we love to jump on a FaceTime call, scan through photos on our camera roll, write sweet letters of love and encouragement to our kids (the kind you never have time to do when you're home), and curl up with a good book.
EDITH REWA, ILLUSTRATOR I have moved around a lot, so my memory and notion of 'home' is scattered. It's my friends, family and plants that hold a personal place for me. I have developed a habit of deep nesting when inhabiting a new place, surrounding myself with photos, imagery, drawings, plant cuttings and books that are a cosy reminder of homes and times I feel longing for. On my first move, I was gifted a tiny ceramic house, and instructed to carry it with me to each new abode, so that I would always feel at home. This has been a special and comforting ritual, finding a spot for my ceramic house on a windowsill or next to my bed, keeping me company in it's own heartwarming way.
BRI LEE, WRITER Often when I'm away from home, it's for work, and I have to do a lot of public speaking that makes me anxious. Then I'm by myself in hotels or AirBnB's, and if I'm not careful I can get down pretty quickly. When I'm feeling homesick, I listen to certain albums that remind me of when I was last safe and relaxed with my family. I swipe through old pictures of pets and make little lists of things I want to do when I get back: bake scones, go for walks around the neighbourhood, and watch Ratatouille for the hundredth time – that simple kind of stuff.