creating costumes with sabina myers
From working on music videos to short films and stage shows at the Sydney Opera House, no two days are the same for NIDA graduate and costume and production designer Sabina Myers.

From working on music videos to short films and stage shows at the Sydney Opera House, no two days are the same for NIDA graduate and costume and production designer Sabina Myers. Here, she tells us all about her colourful, creative journey.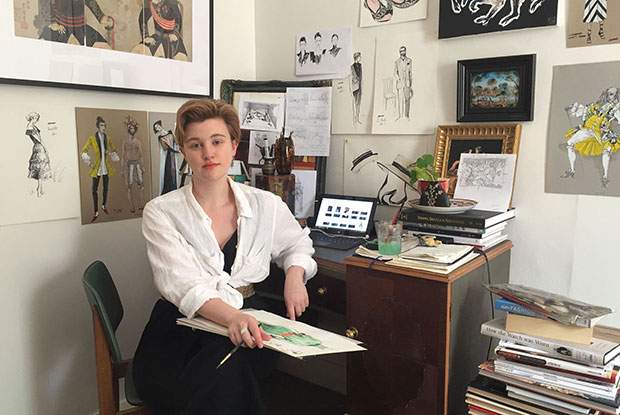 What drew you to costume and production design? During my first degree (art history) I felt quite lost about my career path. I was always interested in making art of some kind, but research and academia felt safer. I was taking electives in fashion history, architecture, textiles – all things I loved – but was frustrated by the lack of 'hands on' creative work. I started seriously considering costume and production design as a career path after working for a season in Opera Queensland's costume department. I met a lot of interesting designers there and realised this was a job that could combine research with drawing and making. Going through three years at NIDA was a really good step for me – it gave me the time and space I needed to grow as an artist and figure out what kind of work excites me (and what doesn't).
What does a typical day at work look like for you? It's so varied, which is actually what makes it great. In a theatre job, my day might consist of costume fittings, meetings or phone calls with a director or other team members, sourcing materials, doing research or sketching, scenic painting, watching a rehearsal – almost anything. In film and television, I find things a bit more structured – there are more specific roles. But the basis of my jobs is often design research, illustration and sourcing items and materials.
How connected are the two streams of costume and production design? This differs depending on the industry and scale of the production. In independent theatre and short films, it's not uncommon for a designer to be responsible for both set and costumes. In larger stage productions or film and TV, the two departments are more separate – with a much larger workload it becomes untenable for one designer to oversee everything, and eventually most will specialise. These days I work primarily as a costume designer, but will still design sets for smaller projects like music videos. A lot of skills are applicable to both – research, sketching, understanding colour and composition. Both are a form of world-building.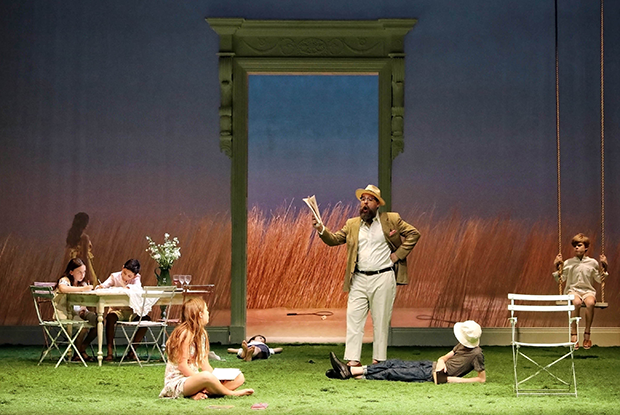 Can you talk us through some projects you've worked on that have been highlights for you? It's been a very full 12 months. Early this year, I worked with Opera Australia for the first time, styling new costumes for their revival production of Werther. In terms of theatre, it was the largest scale production I've designed, and having the Sydney Opera House stage at my fingertips was a thrill. I've also had the pleasure of designing costumes for the short film Sweet Tooth – an 18th-century fairytale that recently screened at CinefestOZ – and production designing the music video for Sheppard's song "Coming Home".
How important was your time at NIDA to getting you where you are today? I honestly don't think I'd be where I am in my career without my time at NIDA. It's an environment with a lot of pressure, but it's very motivating to be in a studio setting with other designers and creatives, and the networking potential can't be overstated. Since graduating, I've worked repeatedly with classmates, mentors and contacts I made while I was there, so it's been a very solid jumping-off point. When I look back at the skills and mindset I had before NIDA versus now, of course, there has been a huge evolution there, too. There are definitely other pathways into the industry, but for me, NIDA was exactly what I needed.
What kinds of skills do you think someone in your profession would need? Perseverance, creativity, good people skills, time management, and the ability to express concepts and designs. When I was starting out, I thought artistic skill and good ideas were enough to succeed in this profession, but that was probably a bit naïve, and I'm finding more and more that attitude and people skills are equally important.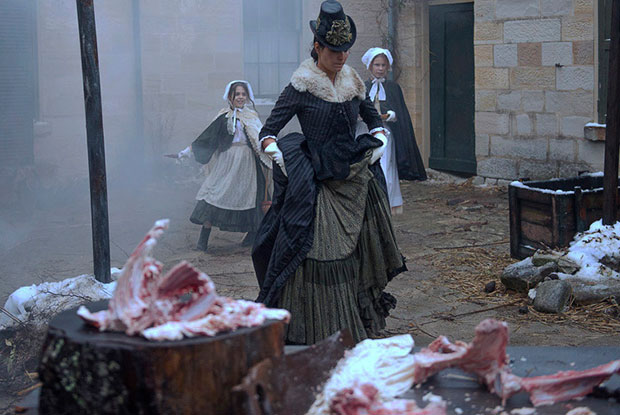 What's the biggest lesson you've learnt in your design career so far? That you have to find ways to manage your work-life balance or you'll go mad. The old saying, "do what you love and you'll never work a day in your life" is pretty dangerous. When you're in a freelance industry and your work is your passion, it's so easy for your whole life to blur into work, and it's very hard to switch off, even when you should. I've learned not to take things personally, and to cultivate other hobbies and (god forbid) a better social life.
Any wise words for aspiring costume or production designers? Don't be afraid to reach out to people in the industry whose work you respect! I've encountered so much warmth and generosity from established designers who have shared their time and knowledge with me. I think it's important to offer something in return, even if it's buying someone a coffee. Once you've got some skills, you could offer your time as an assistant, then you'll really get to see the design process up close and have more opportunities to pick their brain. Also, you don't need to know exactly which niche of the industry you want to end up in. Take on projects that resonate with you and you'll start to meet artistic partners (directors, actors, producers, artisans, other designers) and these meetings will shape your career in sometimes unpredictable ways.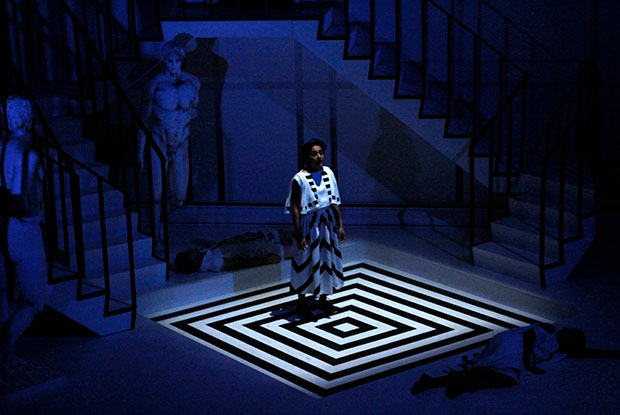 Love movies, theatre and live performance? Want to make your passion your career? NIDA's BFA and MFA (Design for Performance) will teach you all you need to know about costume, set, props, lighting and video design, with loads of opportunities to gets hands-on and work with professional design mentors. Applications to study at NIDA in 2020 have been extended until 31 October, so head this way if you're interested.