books to read when you're feeling lonely
Here are some literary pals to get acquainted with when you're feeling a little lonesome.

We've teamed up with the folks at UNiDays to bring you stories about all the stuff you go through when you're studying. Did you know UNiDAYS members can nab a 25 per cent discount on their frankie magazine subscriptions? Well, now you do. Check the bottom of the story for more deets.

Before there was binge-watching for your lonely weekend on the couch, there were books. Sorry to sound like your dad for telling you off about all that damn technology you use, but it's true: books really are the best company. Here are some literary pals to get acquainted with when you're feeling a little lonesome.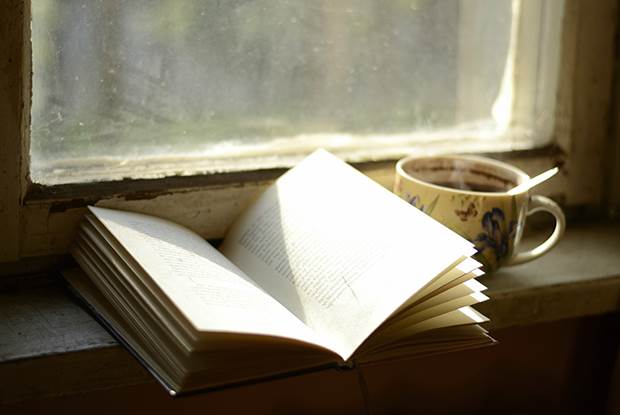 Shopgirl, Steve Martin
I read Shopgirl at a time in my life when I felt completely miserable and lonely and as though my dreams would never come true. I'm prone to theatrics, clearly, but this book, by Steve Martin (yes – a very famous comedian; no – this is not a funny book) perfectly captured the loneliness of being a shopgirl, or, as I was, a 'checkout chick'. Standing day-in, day-out at a counter, and living away from your parents all the way in LA could be very isolating. So could anywhere. Shopgirl made me feel less like everything was bad and would never change. It made me feel less like the only lonely one.
Norwegian Wood, Haruki Murakami
This tale might be of a young guy navigating the heavy stuff of your late teens, but loneliness is universal, right? Toru Watanabe is dealing with love, the death of a friend, and the isolation of living on-campus at university. Norwegian Wood is full of that heavy, but echo-y feeling of being alone with your thoughts for a bit too long. Maybe reading it will remind you of how much worse you felt when you were 19?
White Teeth, Zadie Smith
Smith's now-classic debut has a host of characters, and the nature of its content gives you that feeling of being in your parent's living room reading a book, cosy under a blanket, while activity buzzes around you. Zadie Smith writes her characters warmly and with great humour, and I reckon you can feel that come up off the page at you when you read her.
Tiny Beautiful Things: Advice on Love and Life from Dear Sugar, Cheryl Strayed
Before she released Wild and her sales also went wild (I'm sorry, I'm sorry I'm trying to delete it), Cheryl Strayed wrote an advice column for The Rumpus. It was called Dear Sugar and you could write in your problems and she always responded with such compassion and insight. I read this book on a big rock while the sun set and I cried a bunch. I was alone, recently single, and having a crisis. This book felt like someone holding my hand and rubbing my back and watching the sun set with me.
The Baby-Sitters Club
If all else fails, say hello to your friends. Nostalgia, in and of itself, can be a comfort, and what's more nostalgic than curling up with the books you read as a kid? YA and kids books are very readable, which is great when you're brain-tired from feelin' blue, and the everything-will-work-out simplicity of a gang of girls getting into mischief in between their high school cash-in-hand job of child minding is the simple pleasure you need when pining for a friend.
Sweet snap by Love of Books.

This lovely book list was first published July 5th, 2017.

Thanks to the kind types at UNiDAYS, uni students can nab 25 per cent off their frankie subscriptions. Just click here, then register or log in using your UNiDAYS member details. Easy as!