books that'll make you think differently about writing
Bugger convention – bring on the brain challenges.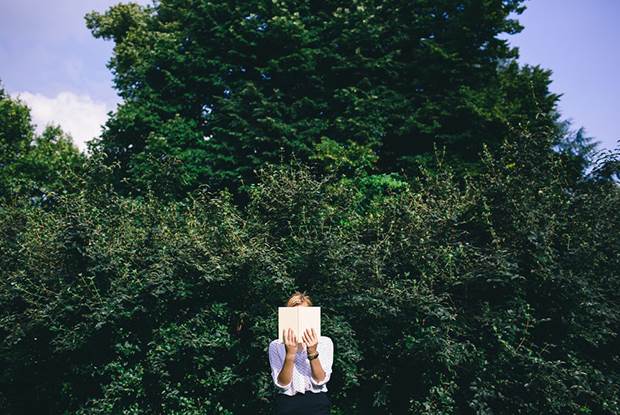 I bloody love book or two, and I've read fairly widely. My collection spans genres and page counts. Scattered among these books have been some that have made me stop and think twice about what makes a good book – or any kind of book. Does it need a beginning, middle and end? Good grammar? A few main characters? Some authors say, "You know what? Nah, they don't." These types of books challenge writers to try new things, and make readers do a double-take. Here are some of the best books to bend your traditional book brain.
A Girl is a Half-Formed Thing by Eimear McBride
It took Eimear McBride nine years to find a publisher for her debut novel. This may be in part attributed to its groundbreaking style. A Girl is a Half-Formed Thing, written by Eimear while working a series of boring jobs, is in a stream-of-consciousness style. It's a rambling odyssey that explores the titular girl's relationship with her disabled brother, religious mother, and her own sexuality. To quote Anne Enright in The Guardian: "It is hard to read for the best reasons: everything about it is intense and difficult and hard-won." Basically, it can be hard work, but it's worth it.
Speedboat by Renata Adler
Speedboat is a classic, and Renata a legend. This seminal novel follows journalist Jen Fain in a rambling, non-linear way, jumping around in time and space. I once read it described as a "collage", which is incredibly true. Think a smart, art school collage though – not your typical high-school-diary-magazine-cut-out type.
Lincoln in the Bardo by George Saunders
In 1862, President Abraham Lincoln's son Willie died, and by all accounts Lincoln was broken by this traumatic event. In this award-winning book, which spans both the genres of magical realism and historical fiction (an odd combo if ever I've heard one), George borrows from historical sources, quoting from history books and placing chunks directly into the story. While doing this, he also creates a fictional purgatory-like place called "the bardo". It's both beautifully written and cleverly crafted, and it will make you confused and inspired and emotional – all the good feelings.
How to Be Both by Ali Smith
Another book that references history, Ali has split her award-winning book into two parts. Depending on the copy you pick up, it begins with either a young female Renaissance-era painter, Francesco, or a modern-day teenage girl, George. How to be both, indeed. If this is your first foray into experimental fiction, try to seek out a copy that begins with George's story – Francesco's pages dabble in antiquated language and non-traditional narrative arcs that can get a bit confusing.
Hopscotch by Julio Cortázar
Julio Cortázar was one of the founders of the 'Latin American Boom', a literary movement in the '60s and '70s. Hopscotch shows us exactly why – you can read literally any chapter of this book in literally any order. Julio gives you instructions for how to read the book, with potential paths and chapter orders, but you can also read it however you like – which is great for sporadic readers who frequently struggle to get through whole books (hello, me trying to read in bed at 1am after three glasses of wine).