books about love that don't suck
We've assembled a few reads of the romantic variety that (hopefully) won't make you spew.
Love, romance, romantic love – whatever you want to call it, it's tricky book territory. One misstep and you can end up in the realm of Mills and Boon. It can certainly feel like, if you want a little literary love in your life, that your options are 50 Shades or Nicholas Sparks (both of which you might be reading on a Kindle to hide your shame). So here are a few reads of the romantic variety that (hopefully) won't make you spew.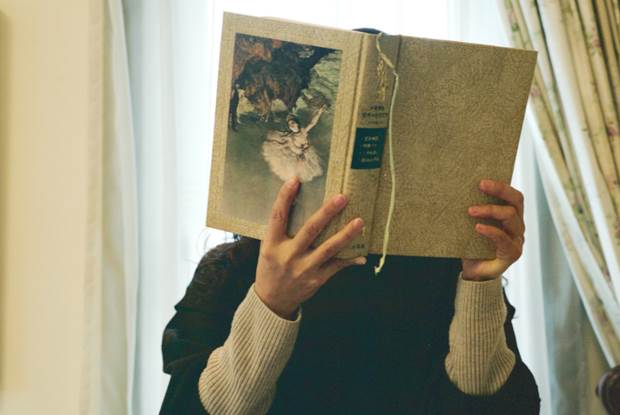 Americanah, Chimamanda Ngozi Adichie
I got to interview my favourite comedian the week I started this book and she said, "THAT'S MY FAVOURITE BOOK." Which is also exactly what the bookseller said to me when I bought my copy – and what my friend Jen's bookseller said to her. And now it's one of my favourites. It's often praised for its deft handling of racism in America (it being the tale of a Nigerian immigrant to the States) but it's just as much a story about childhood sweethearts and the time between first falling in love and finding 'the one'.
The Princess Bride, William Goldman
As an adult, I was shocked to discover that the film of my childhood, The Princess Bride, was adapted from William H. Morgenstern's book of the same name. A tale of small farm love torn apart by piracy, plots and megalomaniacal men, it's the story of true love's staying power and ability to face the odds – but with adventure, a sly smile and giant men. (And, as an adult, I still love sly smiles and giant men.)
You're Just Too Good To Be True, Sofija Stefanovic
There is no true love without a tiny bit o' heartbreak. Sofija Stefanovik's 2015 Penguin Special is a true account of her friendship with an elderly man, covering his misadventures with online love scammers. While heartbreaking, it provides an insight into loneliness, our longing for romantic love – but also friendship. Which, you know, is its own kind of love that doesn't suck.
The First Bad Man, Miranda July
You ever been so troubled in love that you started imagining people were your baby? Me neither, but that exactly what happens in The First Bad Man. July's fifth book is as incredibly written as it is trippy. The main character, a lady you can imagine July herself playing in one of her films, falls in love with a man, and then a woman, and becomes obsessed with a baby. It's weird, but a great read.
Sense and Sensibility, Jane Austen
If trippy baby tales, megalomaniacal men and online heartbreak don't appeal to you, you can always just hit up the old faithful, Sense and Sensibility. It might be corny, but it's AUSTEN, and it's vintage enough that you don't need to hide behind a Kindle. But who am I to judge? Maybe old Nicky Sparks is your jam, or Mr Grey makes your heart flutter. Whatever. Go ahead: read your love books loud and proud. I'll just secretly think they suck.