body beautiful
We chat to a few photographers about how they approach the human body.

Bodies are really just a collection of bones, organs and other bits of anatomy we use to get around. But images of the human body can bring up all kinds of feels about who we are, what we 'should' look like, and how we're represented. So, we asked three Stocksy shutterbugs how they like to capture our bods – in all their lovely forms.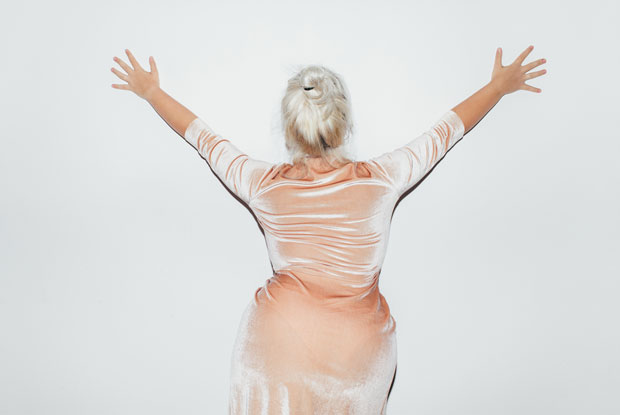 Dijana Tolicki and Marko Arsic run Studio Firma, a photography business based in Belgrade, Serbia.
Tell us about Studio Firma. We both fell in love with photography at a very young age, and somewhere on the road, we met each other. At first, it was all just for fun – a hobby. Then we felt good as a team, and spontaneously, it all grew into a business.
Your snaps often show people in action. How do photographers make people feel comfortable in their bodies, so the images feel natural and not forced? It is not an easy task when you are trying to relax someone who is not relaxed naturally. Sometimes we have to put a lot of energy into it, so we make a fool of ourselves with funny screaming or dancing or jokes. We try to make them laugh or express an emotion the way we have imagined.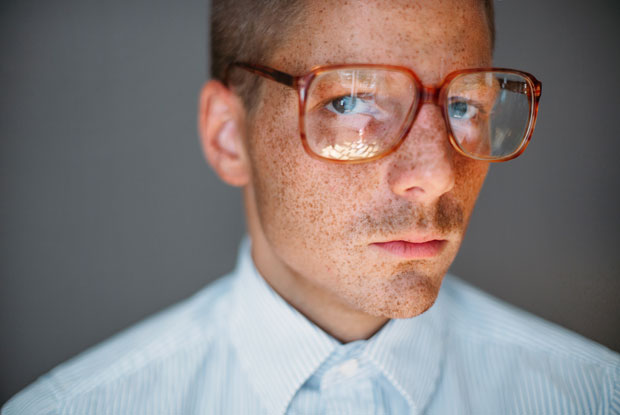 Why should photographers, especially stock photographers, feature different kinds of bodies? Because they exist. It would be really limiting for us if we had to present just one type of body. Until now, a trend in stock photography has been oriented towards bodily perfection – perfection, the way society sees it. Our way of making a change is by presenting people who are comfortable in different sizes and shapes. And by taking pictures of different people, we target a broader market.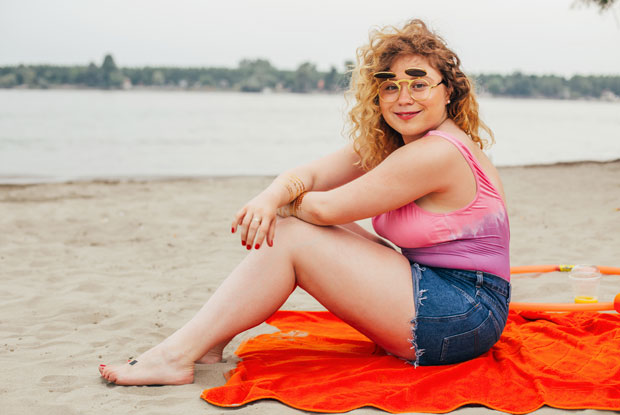 Have you taken any images of the human body that people have really responded to? We are very proud of our "Limitless" shoot. The photographs follow the story of a guy with a disability who doesn't quit, and shows us we can achieve anything if we are dedicated enough.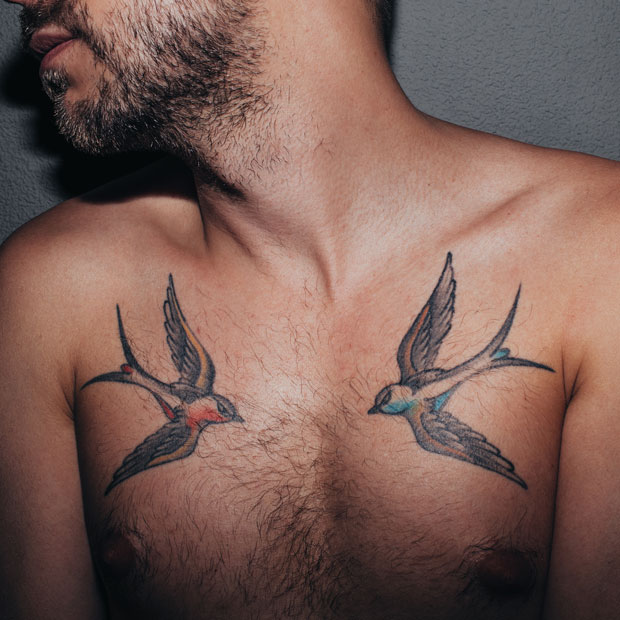 --------------------------------------------------------------------------------------
Marc Bordons is a photographer based in Sitges, Spain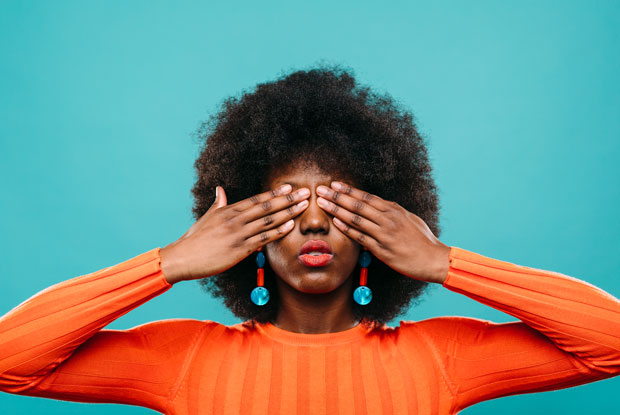 What is your approach to photographing the human body? It depends on the person, but I focus mainly on faces, hands and expressions. I think these are the most telling things about someone.
Tell us about this photoset, which features women of different ethnicities and body types in their undies. We looked for non-professional models, such as my mum, Olga, who has a skin disease called vitiligo, which she is always trying to hide with make-up.
The idea was simple: poses and expressions to express equality, respect, unity, sorority and beauty. As most of the girls had never been in front of a camera, especially wearing underwear, we tried to make it easy and to make them comfortable. If an idea didn't work, we didn't insist on it.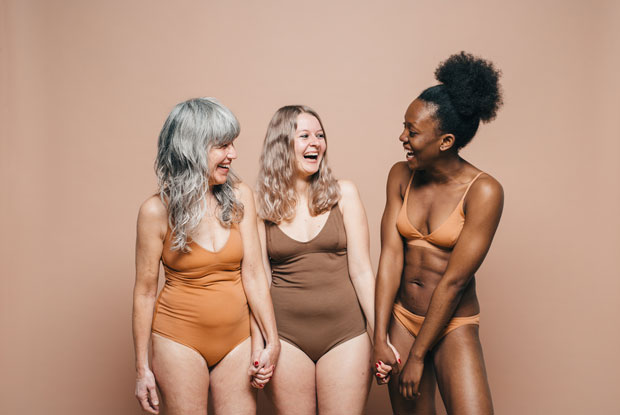 Why was it important for you to feature a range of bodies? It's as simple as normalising different kinds of bodies. This shoot made my mum feel better about her skin spots. She loves hearing that people love the pictures, and that they are selling well. The other models told me it was a challenge for them, because they didn't feel that comfortable with their bodies. It was a way to overcome their insecurities. They were so brave, and I'm very thankful for their kindness.
--------------------------------------------------------------------------------------
Danil Nevsky is a photographer based in Kaliningrad, Russia.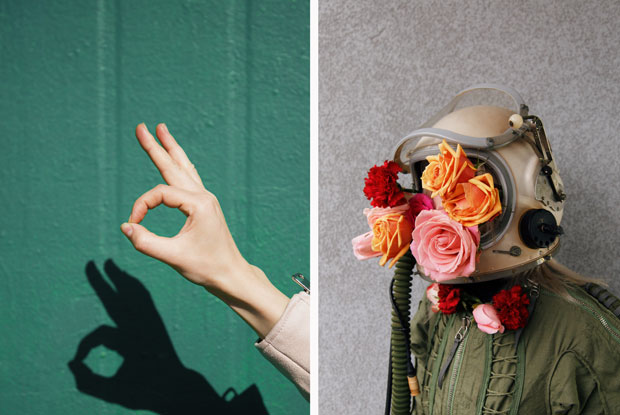 Tell us about your photographic style? I like to shoot people, and most often there are people in my photos. I love to communicate with them in the process of filming, and I like to observe how a person changes and unfolds.
Why do your snaps obscure people's faces, focusing instead on hands and arms? Leaving only the hands in the frame, I give the viewer the opportunity to imagine what kind of face the owner has.
What's special about photographing the body? The human body is always unique. And this is beautiful! There are people who have larger bodies and people who are tiny. Some people have freckles or burns or unusual eyes.
One of my favourite series shows a red-haired girl with a burn on her arm. We spent quite a lot of time helping her not be ashamed of it during the shoot. And when it happened, we saw it in a new way. She is a very beautiful young girl, and this burn does not spoil her beauty. It emphasises her power.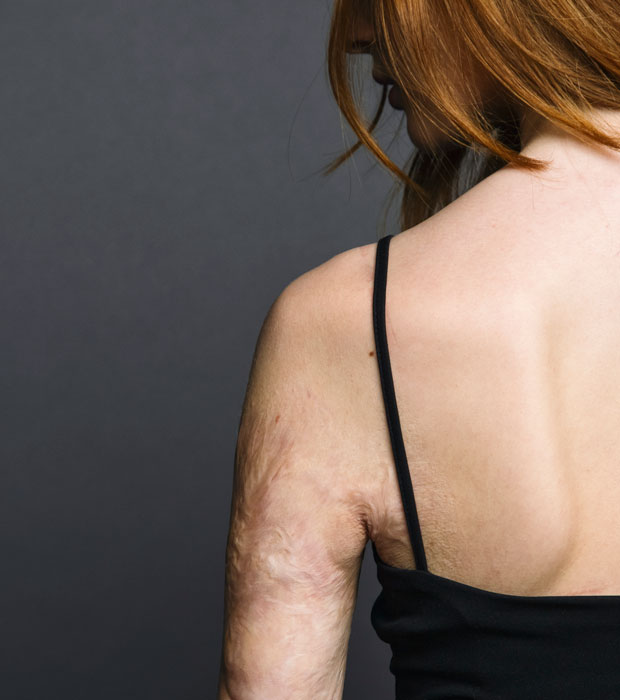 This lovely article was created in collaboration with Stocksy. Take a look at their curated image library, where you can find more snaps of diverse and interesting bodies.