ballarat artisan workshops
Deskbound and crying out for a weekend away from the city? This line-up of creative events might be just what you're after.
We don't know about you, but sometimes we find ourselves midway through the cookie stash at 3pm, struck with the realisation that the most physical activity we've done all day is click the mouse a little too hard on a video of a cat walking like a horse. It's at this point that we think, hmm, wouldn't it be nice to get away from the big smoke for a bit? Enjoy the sunrise, soak in the bird songs and maybe do something with our hands?
Well, the folks in Ballarat are one step ahead of us. The city has gathered up its best makers and artisans for Made of Ballarat, a series of events that'll have us office chumps out and about, learning new things like beekeeping, leather belt making, weaving and more. If that sounds up your alley, take a gander through the program below (and peep our special giveaway at the bottom of the page).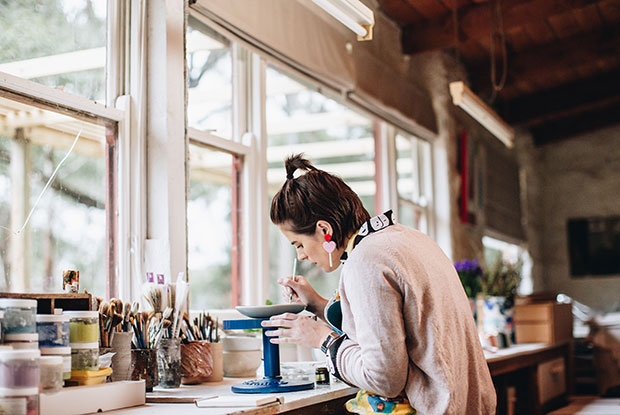 Leather Belt Making Workshop
If you're one of the many who find it so bloomin' difficult to find a quality, good looking belt at the shops, you might like to consider making your own. This session will arm you with the materials and skills you need to finally make your dream belt. The price also includes lunch and a ticket to Sovereign Hill.
Saturday, October 27. More details here.
Eat Your Landscape
While chefs across the country have been experimenting with native bushfoods for a number of years, flavours like wattleseed syrup and lemon myrtle haven't yet filtered down into household pantries. In this workshop led by Ballarat business Saltbush Kitchen, regular cooks like us will be encouraged to explore the different flavours of our own backyard. After learning about native bushfoods, participants will also go home with recipes from the day.
Saturday, November 10. More details here.
Saori Weaving Workshop
This workshop will have you weaving a scarf using the Saori method, a Japanese weaving philosophy that encourages free-form expression and meditation. Thanks to the freeing nature of the technique, you can be a complete rookie and still create something incredibly beautiful.
Sunday November 18. More details here.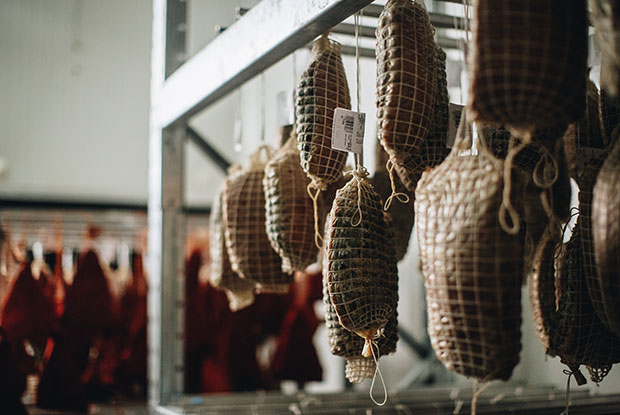 Salt Kitchen: Nose to Tail Charcuterie Experience
Forget brunch, the long lunch is here. For those feeling a little fancy, this pork-focused two-and-a-half hour lunch experience will hit the spot. Diners will see how nearly every part of the pig can be cooked and eaten, with matched wines on hand to wash it all down.
Saturday, November 17. More details here.
Backyard Bees: The Secret Life of Bees 
This tour from Backyard Beekeeping Ballarat will unveil the inner workings of a beehive and give you an insight into the incredible life of the humble honeybee. Salivating at the thought of the sweet stuff? Not to worry, there will be plenty of raw honey up for the tasting too. 
Saturday, November 24. More details here.
We're giving away one double pass ticket to Salt Kitchen's Nose to Tail Charcuterie Experience. To get in on this porky feast, send us your details over on our win page.