aussie podcasts for creative types
There are heaps of local podcasts to tickle an artistic itch. Here are eight that we think are rather rad.
Whether you're chilling in the bath, getting your #fitspo on in activewear, trudging through soul-destroying data entry work, or sitting in bumper-to-bumper traffic wishing death upon peak hour, podcasts are a great way to pass the time – and learn a thing or two while you're at it. For those who love creativity – doing it, hearing about it, being inspired by it – there are plenty of wicked local shows to tune into to tickle that artsy itch. Here are some of our favourites to hook your ears on.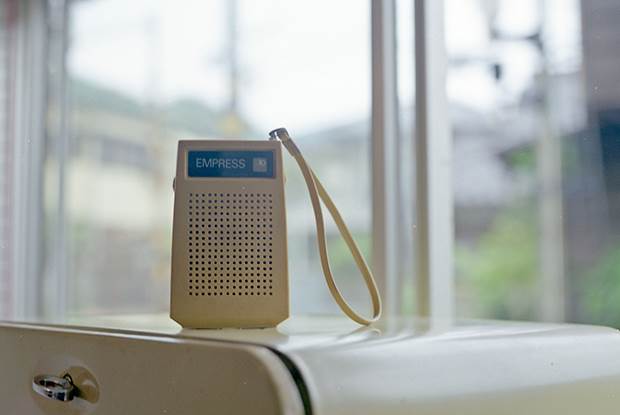 Podcast veteran Honor Eastly (she's also one half of Being Honest With My Ex) has made waves this year with Starving Artist, in which she chats to fellow creatives about how they make their living. In each episode, an artist, writer, musician or other artsy type takes the hot seat to give the lowdown on how the heck they make the non-traditional, non-9-to-5 lifestyle work, down to the nitty-gritty about money (despite what your parents told you, it's totally fine to talk about it). A good'un for those wondering how to take the leap into full-time creative work.
Grab a cuppa and settle in with textile designer Esther Sandler and illustrator Penny Min Ferguson, as they chat to fellow visual artists about what makes them tick – guests have included awesomely talented folks like Ashley Ronning, Cat Rabbit and Shuh. On top of that, the special Teach Me Wowee! episodes see the ladies put on their teacher hats, tipping each other off on new things that have inspired them – everything from cool tunes to colourful Japanese art. It feels like listening in on a conversation between creative friends, because that's exactly what it is.
Get smart with Mel Campbell and Dion Kagan every fortnight, as the two Melbourne-based cultural critics invite a guest to the mic to chat about three topics each episode. From Eurovision and Dance Academy to Van Gogh and Frank Moorhouse, the gang tackles literature, art and pop culture of all sorts in a keenly intellectual, but totally accessible, way. Mel, Dion and their guests each give a recommendation at the end of each episode, ranging from new books and films to articles entitled "Thirteen Sufjan Stevens outfits ranked in ascending order of how badly I want him to fist me in them". Enough said.
Jacky Winter Gives You the Business
How do creative projects come to life – and how can you make it happen for yourself? The new podcast from Melbourne and NYC-based creative studio Jacky Winter gives a behind the scenes peek at just how this stuff works. From the dry essentials, like understanding legislation while freelancing, to hot tips on how to make a unique, strong creative brief, Jacky Winter Gives You the Business does exactly what it says on the box, cluing you in on the nuts and bolts of creative production.
Take a stroll into the brains of brilliant writers with this conversational podcast. Each episode, one wordsmith unpacks their creative process, revealing the ideas that drive them and their work. On the flip side, there are also episodes featuring publishers, giving insight into another aspect of the industry. With past interviewees including 2017 Stella Prize winner Heather Rose and YA champ Will Kostakis, this podcast is a must for lit lovers who want to know more about the people behind the stories.
Fierce and feminist, Sisteria is the podcast for you if you're keen on hearing women's experiences of how arts and culture have shaped them. Hosted by Stephanie Van Schilt and Veronica Sullivan (both of whom you'll find pottering around the Australian literary scene), this podcast shines a light on the female experience in the creative arts. The first season featured interviews with some of the best and brightest in Australian writing, including Amy Gray and Hannah Kent. Intelligent and insightful, these ladies are our dream bookish besties.
If you love razor-sharp and witty feminist critique of everything from One Direction fan fiction to Beyoncé (and plenty in between), this one's for you. Can U Not? is a collaboration between Melbourne-based writers and pals Brodie Lancaster and Kamna Muddagouni, seeing them take a microscope to the pop culture they both live and breathe. Discerning and hilarious, Brodie and Kamna challenge each other in the best ways through their chats, making for fabulous listening and even better post-podcast pondering.
Right here in Australia, we are #blessed with seriously talented designers of all kinds. Creative souls Flyn Tracy and Matt Leach get to the heart of the local design community by chatting to industry professionals about their backgrounds, their work and anything else that might come up. These conversations are inspiring, warm and often surprising – you'll walk away with something to consider each episode, as well as the energy to get your creative juices flowing.
Lovely snap from (ku)nihito.