artist interview – sophie tivona
We had a chat to the California native about her watercolour world.
We thought illustrator Sophie Tivona was just a painter of pretty pictures. Turns out she's so much more – a foodie, nature-lover and giver of damn good advice. We had a chat to the lovely lady about her watercolour world.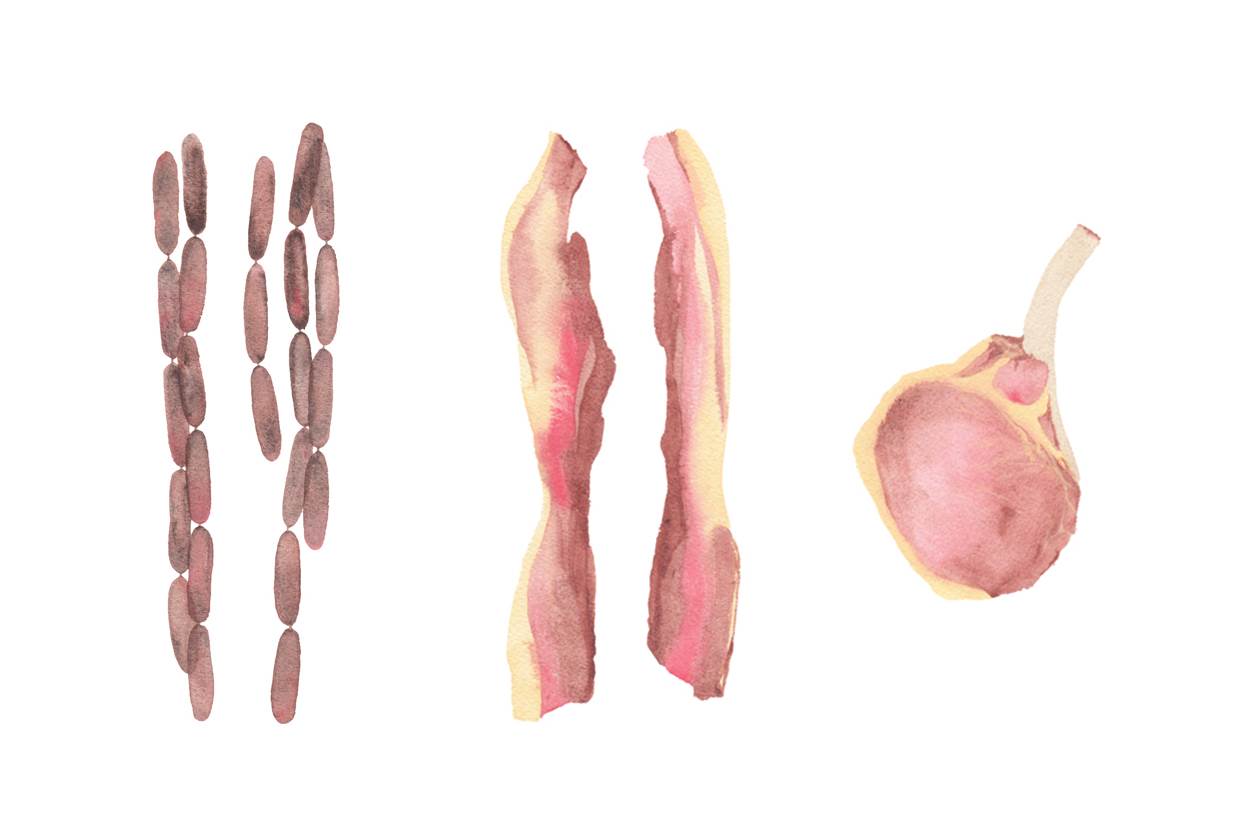 What is your name and how old are you? My name is Sophie Tivona and I'm 32.
Where were you born and where do you live now? I was born in Berkeley, California, but lived between Oakland and Berkeley at various points throughout childhood. I've lived in Oakland, in the Temescal district for 10 years and watched the city change immensely.
How does where you live affect your art? I love the fresh, cool air in the Bay Area. It keeps me motivated and clear-headed. I thrive on the beautiful gardens in Berkeley and Oakland. Whenever I'm in need of inspiration, I just walk outside and stroll through my neighbourhood. The diversity of plants here is incredible.
Please describe the space where you do most of your creation – whether it's your art studio or kitchen bench! I am very lucky to have a beautiful, sunny, airy, top-floor flat in a (now) hip neighbourhood. My studio is a sunroom off my kitchen with three walls of windows and a private deck. I have one wall covered in cork board so I can pin up current projects and a giant wood table with four desk lamps hovering over the workspace so I can work at all times of night or day. And, of course, I have a big rock collection along the windowsills and a few plants and terrariums designed by my mum.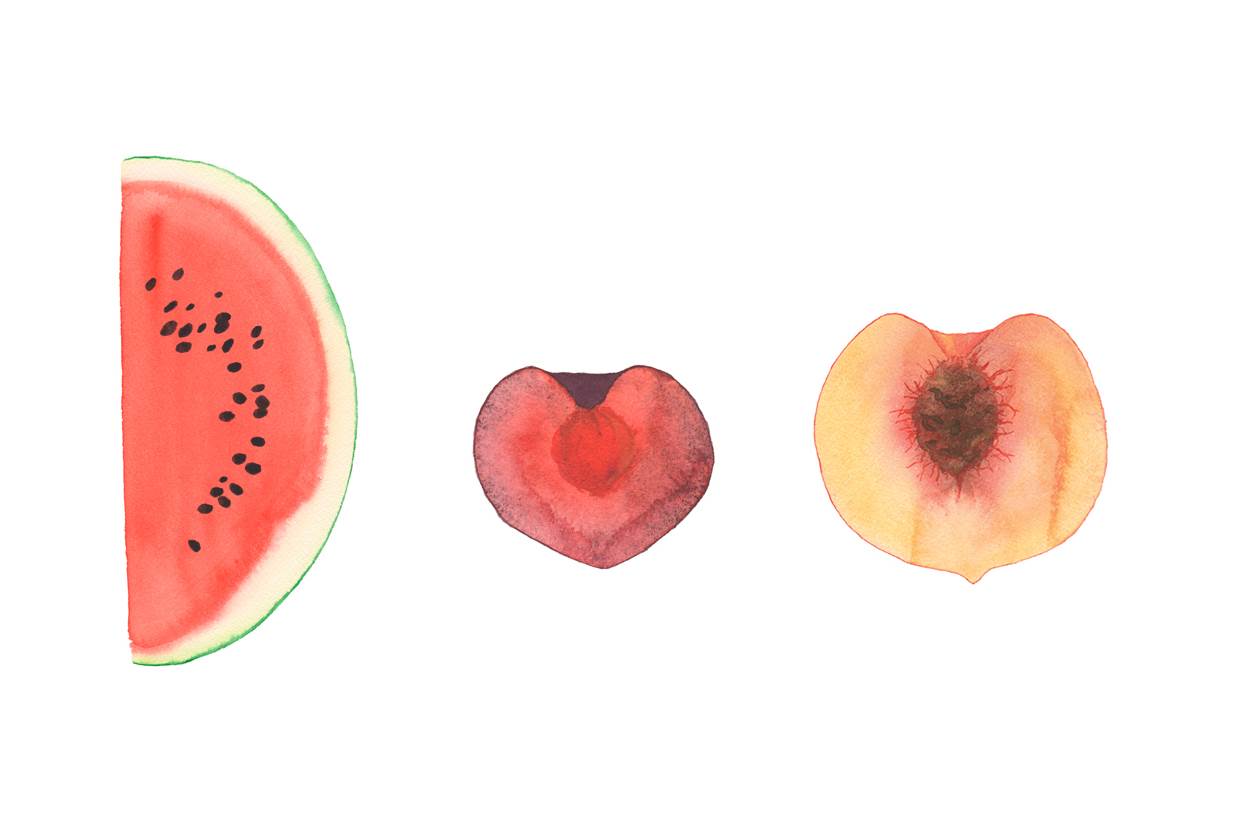 What kind of mediums do you use? Why do you choose to use these mediums? I paint with watercolours. I adore Daniel Smith paints. They are ground a bit coarser than other brands, which results in gorgeous granulation. They also have a series of paints called PrimaTek that are ground from pure minerals. I'm pretty into crystals and rocks and I love being able to paint with the minerals themselves. I think the metaphysical properties of the stones are translated into the paintings.
Are there any downsides to this medium? With watercolours, you can't erase anything – you get one shot. That was hard for me in the beginning, but my first sweetheart kept telling me, "Paper is cheap," and it finally sunk in. I go through a lot of paper.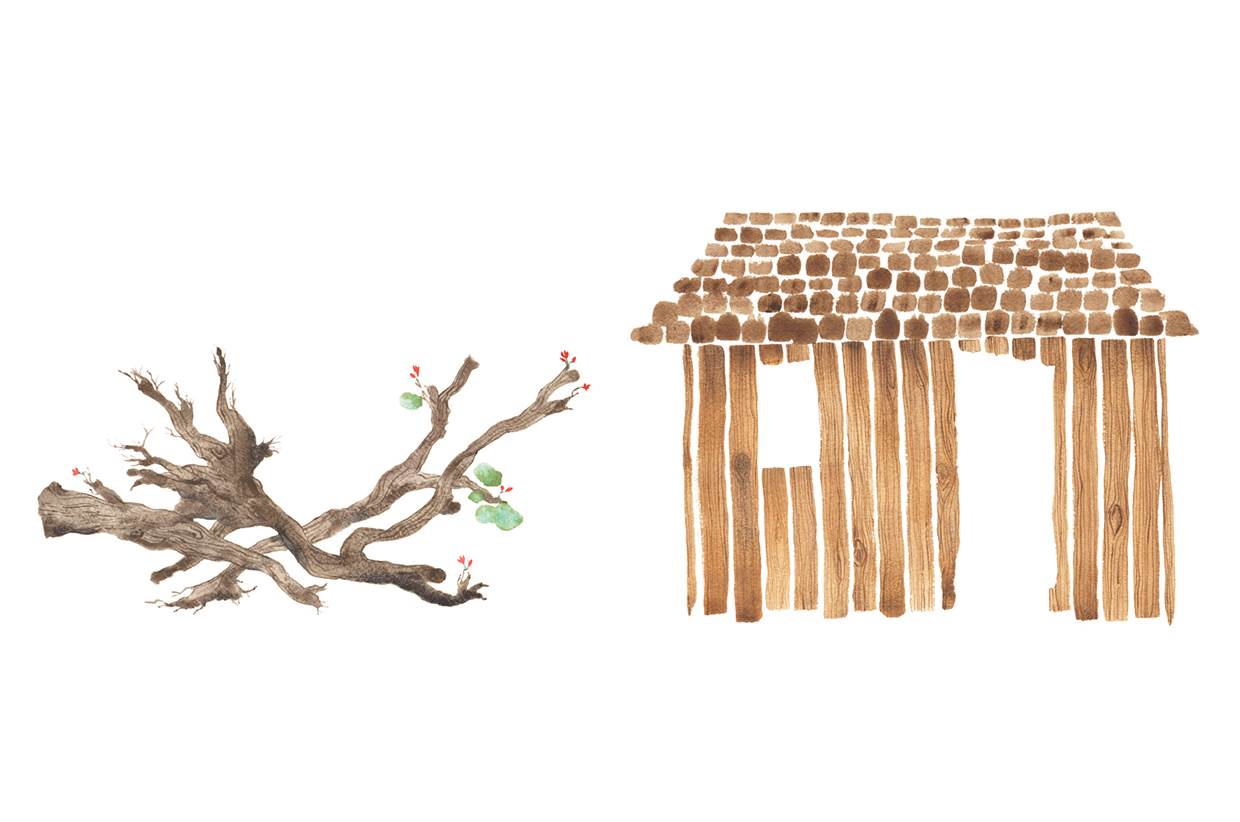 Is there a running theme to the work you create, or do you just make whatever comes to mind? My theme is the natural world. I love painting rocks, flowers, fruit, wood grain and leaves. My mum has been a professional gardener my entire life, so I grew up wandering in the gardens that she tended, as well as our beautiful backyard. That constant connection with nature is very deep for me and is now part of my identity. My middle name, Tivona, means "lover of nature" in Hebrew, so I think my mum set me up for this affinity!
If you were to teach an art appreciation class, what kind of lessons would you try to teach your students? Embrace your mistakes! Almost every single time I sit down to paint, I make "mistakes". That's what makes the work interesting and unpredictable. I think sometimes people are so afraid to make mistakes that they inhibit themselves or give up too soon. Work with that accidental line, that rogue droplet. Let the medium breathe and change, don't try to stifle your instincts or your materials, instead allow room for chance.
Which era of art do you appreciate the most? I appreciate the minimalism of the '60s. For some reason, that art really resonates with me. I adore the color palettes and strong intention of minimalist painters Yves Klein, Frank Stella and Ellsworth Kelly. I also love the scale and simplicity of Richard Serra's work. I'm inspired by Cristo and Jean Claude's tenacity and bold color choices.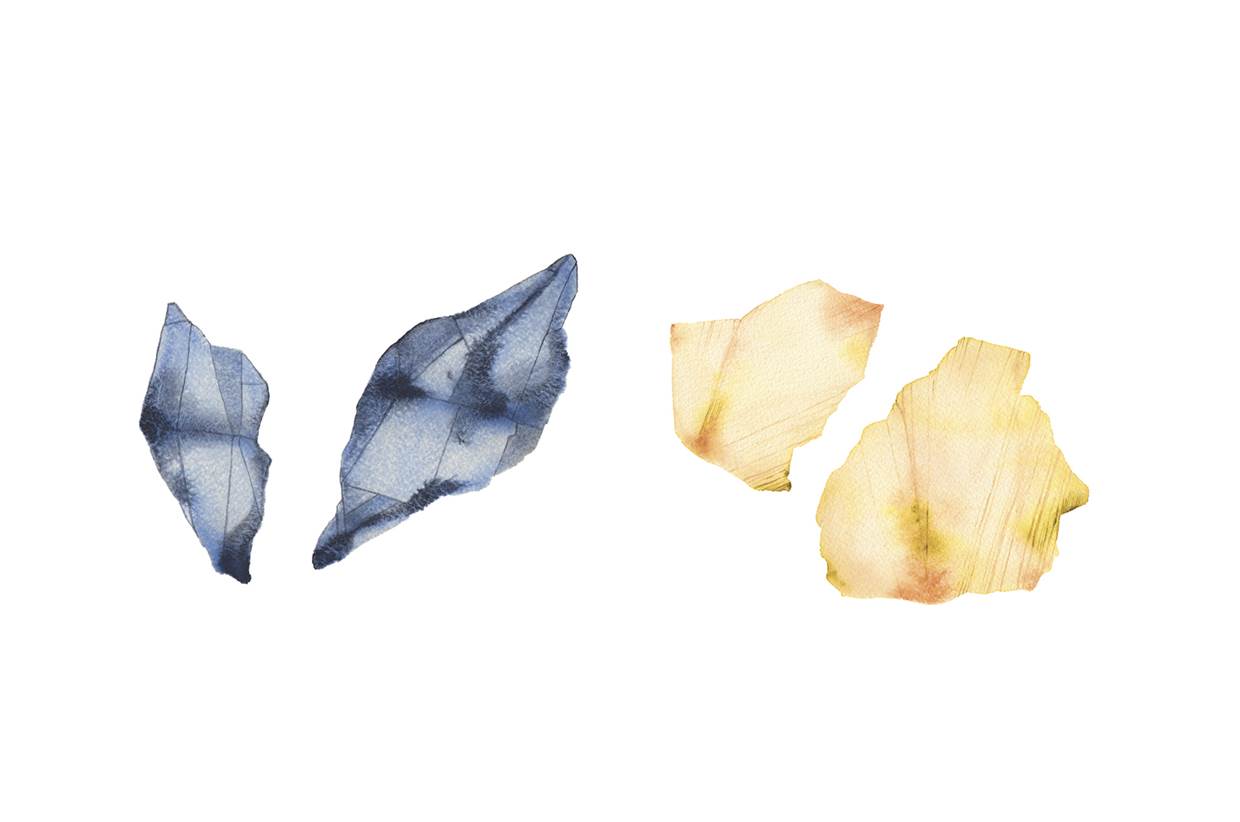 What do you doodle when you are daydreaming? Circles. Flowers. Weeds. Patterns. Clouds.
What do you enjoy doing when not creating art? Cooking, camping, EATING (the food scene here in the Bay is top!), laughing with my friends, being a total goofball and floating on floaties in bodies of water.
What would you be doing if you weren't making art? I still have a part-time job in a restaurant in San Francisco, and I've been working in restaurants for over a decade. I love serving people and connecting with their stories. I also love wine and the whole wine culture here in Northern California. I think I would be working in the wine industry if I wasn't an illustrator.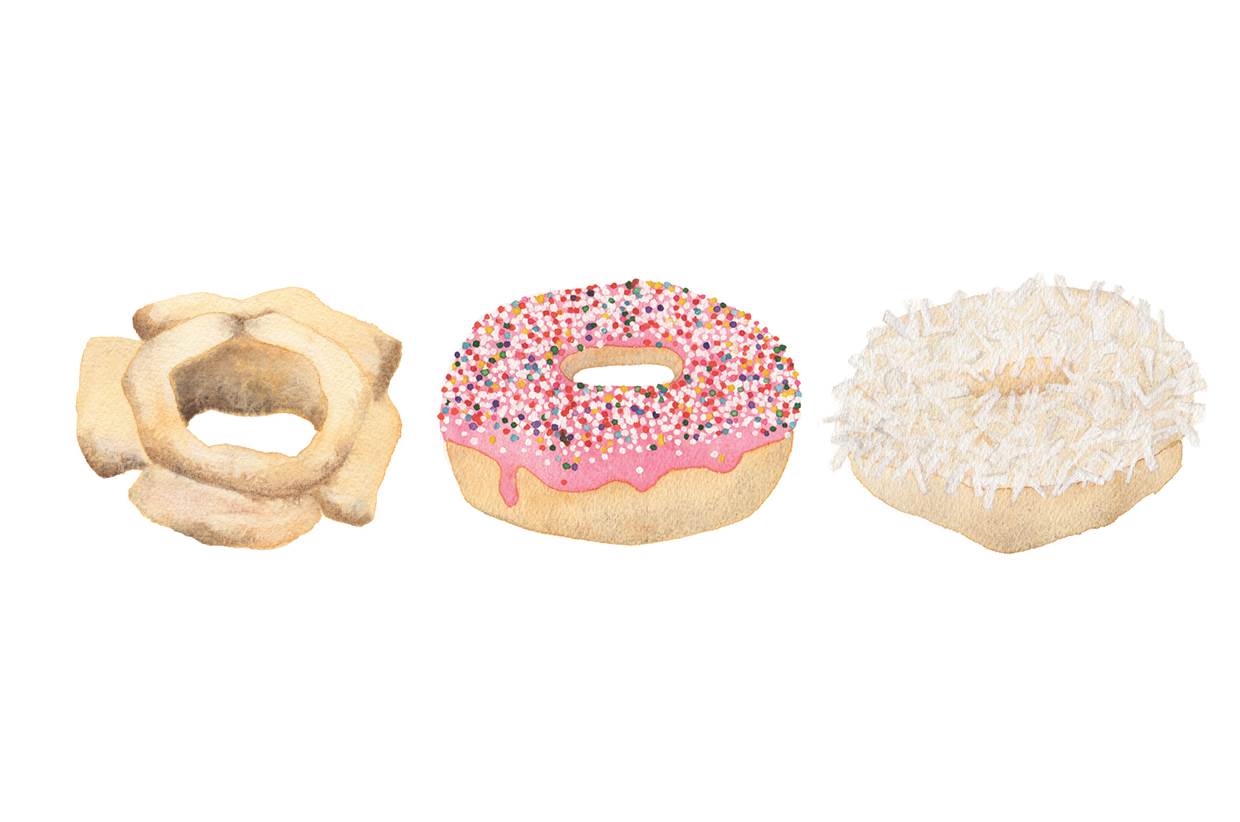 Where can we see more of your work? My Instagram @sophietivonaillustration is the best way to see my full portfolio and I frequently post time-lapses of my process. Also my website, sophietivona.com.