artist interview - naomi vona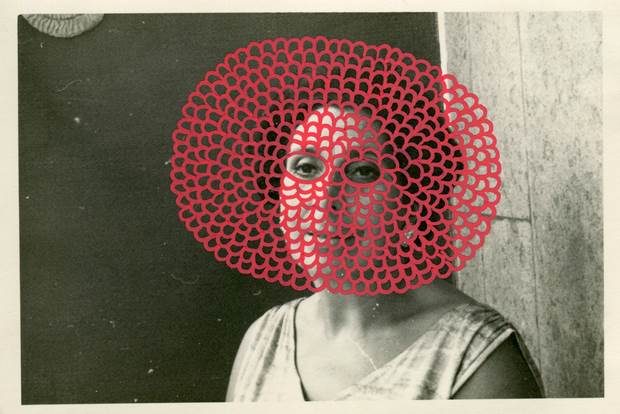 What is your name and how old are you? My name is Naomi Vona and I am 33 years old.

Where were you born and where do you live now? I am born in Desio, a city near Milan and now I am based in Dublin, Ireland.

How does where you live affect your art? Everything that surrounds me has quite an impact on what I do. It could be a landscape, a TV series or a flashing colour that popped up somewhere. Basically all my works are directly part of my personal life experience. I like to create double meanings, play with words and I really love to quote songs, books or movies that I love. Lots of my artworks are titled and directly inspired by them.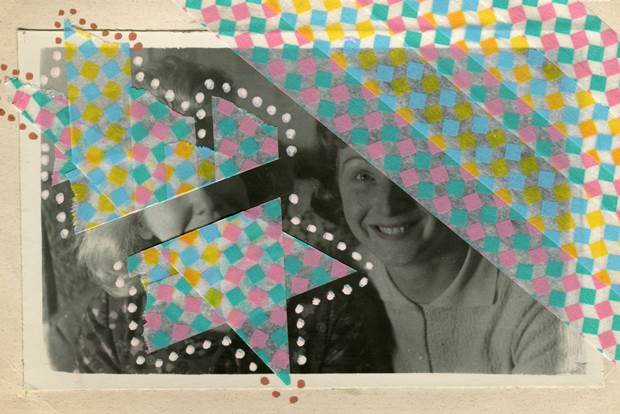 Please describe the space where you do most of your creation – whether it's your art studio or kitchen bench! I never had a studio in my life, so I use my kitchen table or my little desk in the bedroom.

What kind of mediums do you use? Why do you choose to use these mediums? I often use washi tape, pens, acrylics, highlighters, stickers, paper and sometimes found stuff. I try to play around with these materials but I am also open to experimenting with new materials. I am not patient, so I want to use materials that are easy to apply and you don't have to wait hours to make them dry. That's really childish, but I cannot wait!

Are there any downsides to this medium? Sure, because you cannot entirely "control" the final result. Even if a pen is a precise line or tape has always the same perfect texture, sometimes the result is not what you expect and you have to think how to fix it and play around with the mess. I have to say that sometimes errors bring me into a good and unexpected final result.

What makes your work unique and truly your own? I really don't know if what I do is unique, but I can say that this is what really helps me to express myself. I feel that these works are part of my universe, and I can be represented well by them. These kinds of collages are the perfect mix between my passion for photography and design. The fascination for the past is the key, the flashing colours are the portal. I like to imagine that I have an imaginary portal that brings me into the past every time I desire, and my artworks are the visual proof of my time travel adventures.




Tell us a little about your creative process. I've collected in years a lot of different materials, and from 2013 I started to collect vintage photos too. Once I've had hundreds of photos and postcards in my hands, I just thought: why don't I put my collected stuff on them? So I started to play around with collages. The result satisfied me so much, I felt really good and I didn't want to stop anymore. Every artwork is basically composed of three elements: my life background, my inspirations and subconscious, that is also the glue that puts it all together.

What kinds of ideas and things are you working on at the moment? I am starting to explore an interesting new subject: vintage LP covers. I went to thrift and charity shops about a month ago and I found these magnificent objects. I wanted to work on bigger images, but vintage photos are always small, so I think that these covers are a perfect solution.

What do you wish you knew about being an artist before you got started? Let's say that I was aware about the "risks" of trying to be an artist, but this never stopped me to continue this way. I just wanted to express myself and feel free to do it without any barriers, so I took the "hardest" way, but it's worth it!

Are there any other mediums that you'd like to experiment with? I am starting to use acrylics, but they are proving my patience. I am also open to any kind of new materials and mediums.

Which era of art do you appreciate the most? I cannot choose the best one for me because the entire art history gave me tonnes of inspirational works. But I have to say that pop art gave me a lot of chromatic suggestions.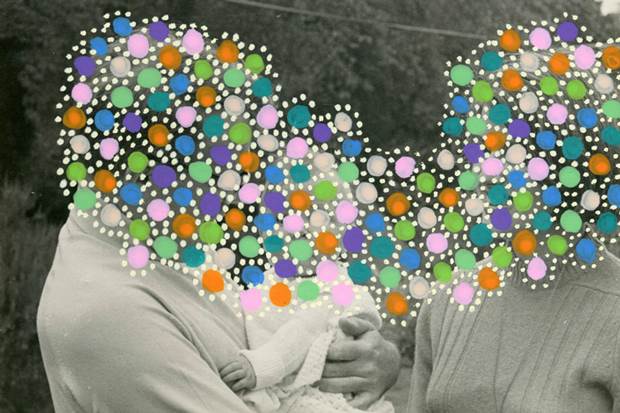 What other budding artists do you love? I love a lot of them and I am grateful to them too. I mention just a few, but there are many others: Chad Wys, Julie Cockburn, Erin Case, Eugenia Loli, Vittorio Ciccarelli, Zeren Badar and Nicholas Mottola Jacobsen.

What would you be doing if you weren't making art? Being a detective.

Where can we see more of your work? You can find some of my works through Saatchi Art, Etsy, Facebook, or on my blog.