artist interview - maria aparicio puentes' photo embroidery
Chilean Maria Aparicio Puentes has turned the idea of embroidery all topsy-turvy, adding striking geometric stitching to black and white photography.
Hailing from Santiago, Chile, Maria Aparicio Puentes has turned the idea of embroidery all topsy-turvy. With no hint of a flower or wooden hoop in sight, she instead uses black and white photography as a backdrop, adding to the imagery with striking geometric stitching.
We had a few questions for Maria about her art.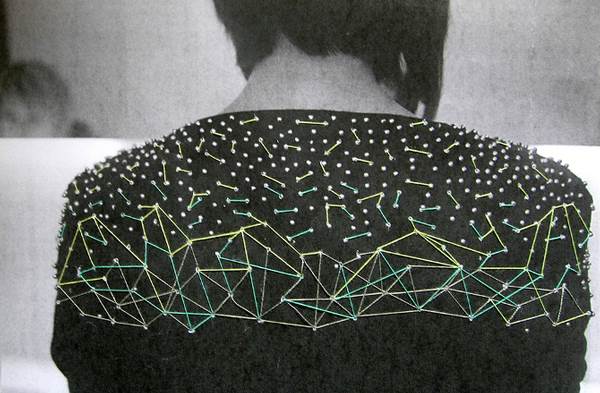 Where were you born and where do you live now? I was born in Santiago, Chile and live there right now, specifically in the Providencia's neighbourhood. I live on the fifth floor with my boyfriend Claudio and our cat Montjüic. In our apartment there is much music, plants, objects, memories, quiet and light. We are very happy here.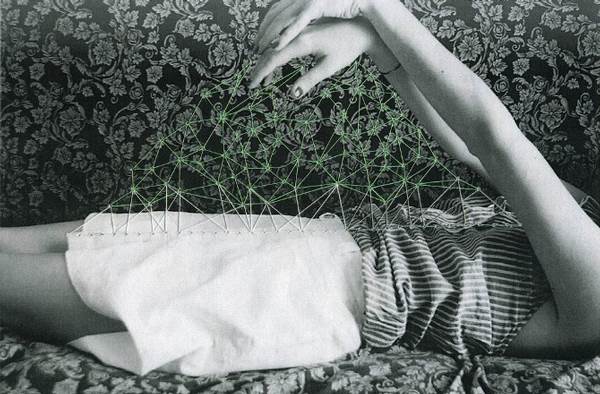 How does where you grew up and where you live now affect your art? I grew up in Santiago's centre and for many years I lived in a modern residential complex called Matta-Viel, created in 1954 for an architect's office. I admire this project for its design, clear passageways connecting buildings through common areas full of trees, and the use of materials such as ceramics or stone walls. No doubt, all elements stimulated my imagination and my perception of the architecture. I liked to hide in the spaces where they kept the trash or gas, climb trees, imagine a spaceship inside a bush, among many other things. Today, I live in a building of along similar lines, with solid construction, generous spaces and lots of greenery. I think these elements are very important to feel comfortable in a place to live, work and create new projects. The architecture is essential in this regard.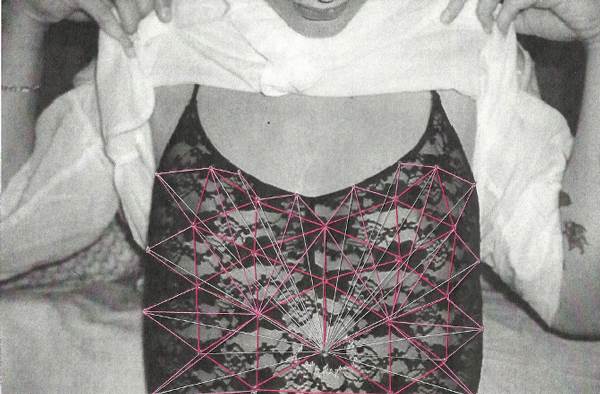 Please describe the space where you do most of your creating – whether it's your art studio or kitchen bench! It's my living space! An area of 20m2. Wooden floor, white walls, height of nearly three metres, wooden furniture with many objects and books, a coffee wool carpet, plants, pictures... It is my favorite place in the house.
Who first taught you how to use a needle and thread? I don't remember ... Maybe it could have been my mum or my technical crafts teacher, about 8 or 10 years ago, I guess. I have no clear memories.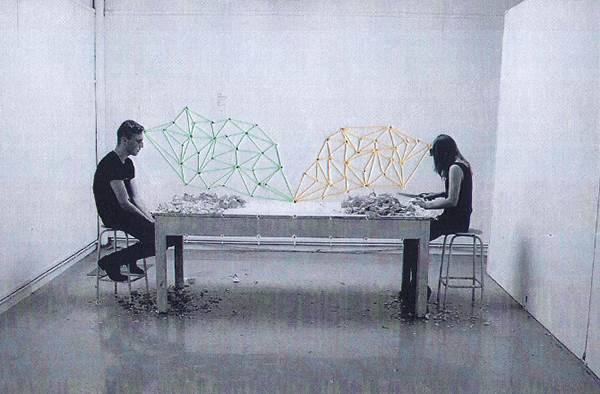 What are the advantages and disadvantages of using this medium (aside from blood loss)? I think the benefits are being able to do and undo. If I'm not convinced by something I've done, I can quickly turn back. Another advantage is that I can overlap the threads on the paper and keep trying to find the proper position for them. I also like the idea of collage, working the thread density, different intensities.
As disadvantages, having to undo the work, when I've invested many hours because I'm not convinced or the image is not a true reflection of reality. I think these issues can be shared by any other technique. As you say, pricking pain can be something annoying.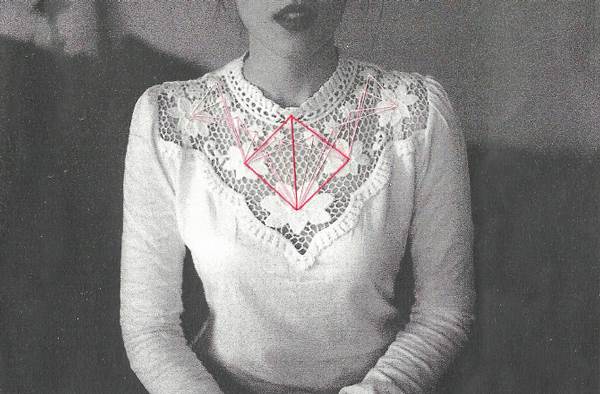 You also studied architecture – how does this knowledge help your art? So much! I feel like it helped develop some sensitivity to the environment, in relation to the material and immaterial that surrounds us. It helped me be more attentive to the relationships of the elements in space. For example, what happens if a tree located in the middle of a park moves, or I imagine if it disappeared.
Where do you source all of your photographs from? Or do you take them yourself? The first images I worked from were among my favourites from flickr. Then came collaborations, where a person who invited me to do something with them showed me their personal image. On the other hand, I have worked in conjunction with my boyfriend Claudio, who takes great photographs. For the last show I did here in Santiago (at the Acuadrado Gallery), I worked on his images, and for the first time, on my own photographs. It was a great experience.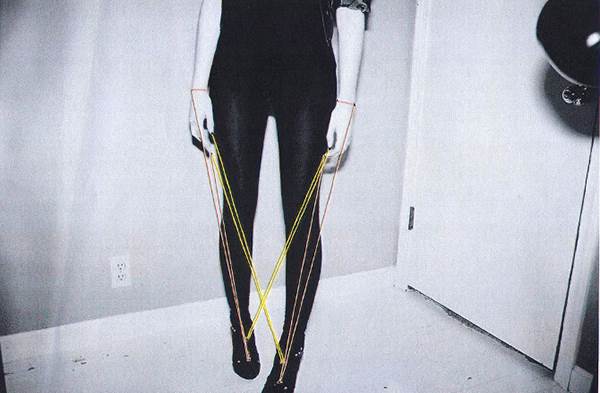 How do you decide what to sew onto a picture? First I look for a long time, taking in each of the picture's elements. Predominantly geometries, rhythms, tensions... everything. When I have a first idea, I add threads to the image to see if that design is possible. When I am convinced, I do the holes and start making clear what I created in my mind. It is sometimes surprising, sometimes disappointing, but always a learning experience.
Is there a running theme to the work you create? People and their relationship with the environment. Also working on the microscale of an object or clothing.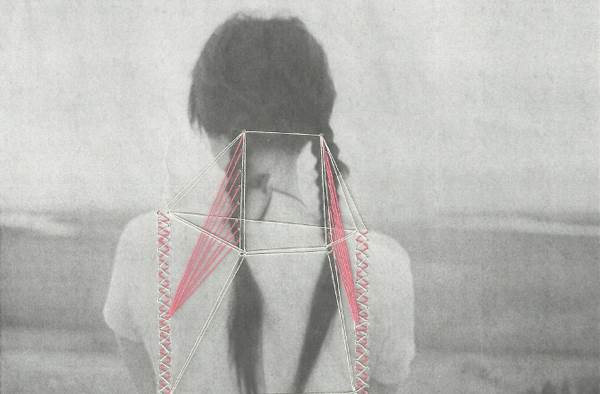 What kinds of ideas and things are you working on at the moment? Imagining furniture for my plants, working on the design of an editorial publication with Claudio, and thinking of starting a new project with threads that changes the scale of an image, among other ideas.
What is the strangest thing or thought that has inspired a piece of work? The strangest thing... ruining a big job, after weeks of work, by knocking a bottle of water on it. It was a strange feeling, of loss and of infinite sadness.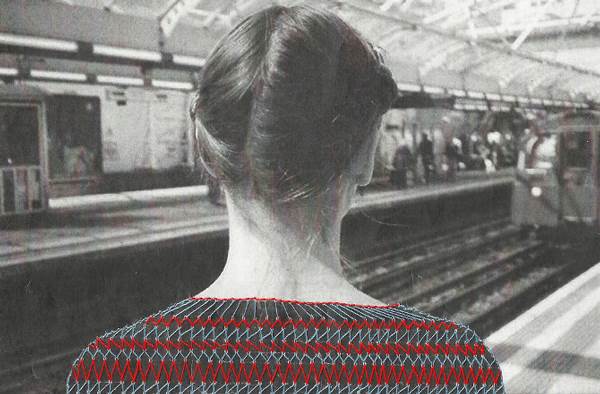 Which era of art do you appreciate the most? Bauhaus!
What other artists do you love? Monet, Toulousse Lautrec, Matta-Clark, Matilde Pérez, Christo and Jeanne Claude, Sarah Morris, Anni Albers, László Moholy-Nagy, Fluxus Movement, plus so many other talented people.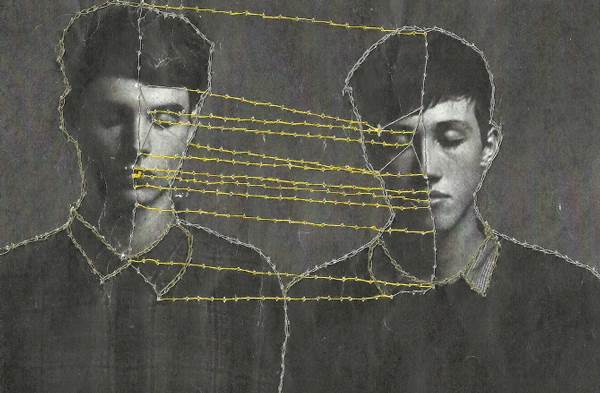 What do you enjoy doing when not creating art? Riding, spending time with the people I love, taking care of my plants, my cat, my home, discovering new places, dancing, travelling, etc.
Where can we see more of your work? On my website or flickr.