artist interview - douglas miller
Douglas Miller experiments with his creativity not only in his artwork, but also in the materials he gathers to make it.
Hailing from Louisville, Kentucky, Douglas Miller experiments with his creativity not only in his artwork, but also in the materials he gathers to make it. His artist's toolkit is decidedly left-of-centre, and we got in touch with him to chat about the method to his madness.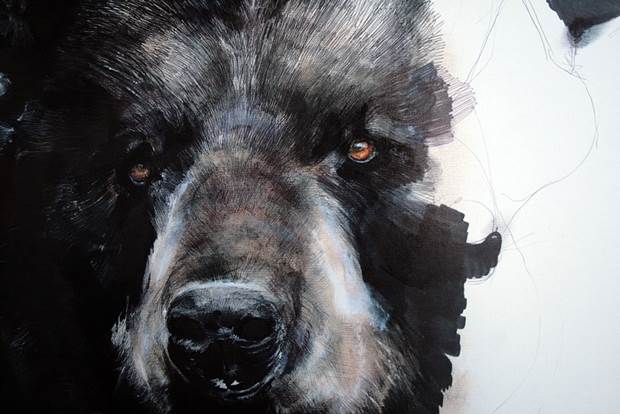 What is your name and how old are you? My name is Douglas Miller and I am 40 years young.
Where were you born and where do you live now? I was born somewhere in Indiana. I currently live in Louisville, Kentucky in the United States.
How does where you grew up and where you live now affect your art? My work centres around the natural world, so I am always listening to the Kentucky night noises and gathering inspiration from the cicadas fidgeting and foxes that I never see.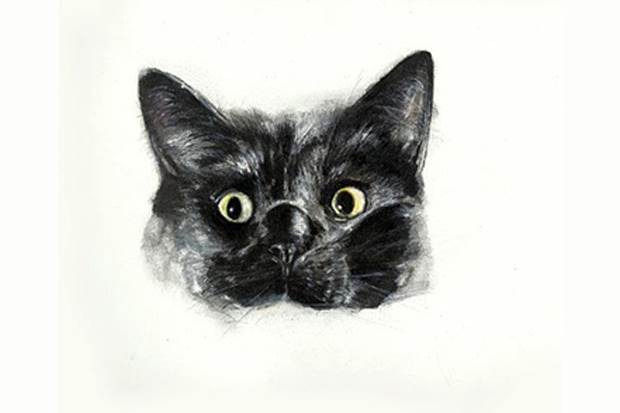 Please describe the space where you do most of your creation - whether it's your art studio or kitchen bench! My studio is a converted woodworking studio. It is humble and small and often in disarray. I prefer to work in a rubble of pens, papers, tea bags, coffee cups and swirling music.
What kind of mediums do you use? Why do you choose to use these mediums? The mediums I use are ink, correction fluid, pencil, coffee, make-up and paint. I choose these because they're within reach when I work in that messy little nest of a studio. Plus, there is no black that compares to mascara black, nor any brown that mimics a coffee stain brown.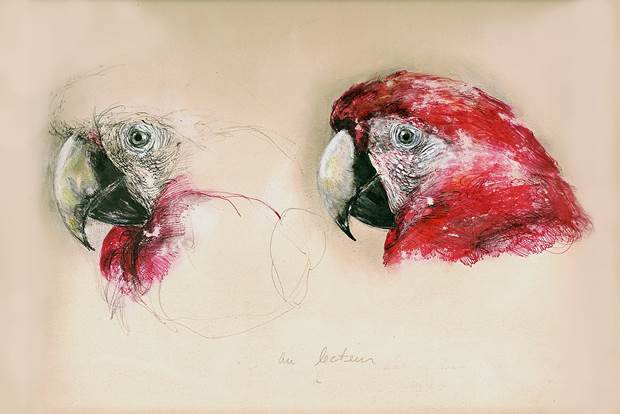 Is there a running theme to the work you create, or do you just make whatever comes to mind? For the past several years, themes in my work have been dealing with a deconstruction of the mythologies that we surround the natural world with.
What kinds of ideas and things are you working on at the moment? I am more concerned with indeterminacy than anything else. By weaving in and out of conclusions, digressions in narratives, and oftentimes abandoning subjects, my work is also more about how we arrive at ideas of completion than on actual resolutions. I am currently working on private commissions and building a body of work for upcoming shows in the new year.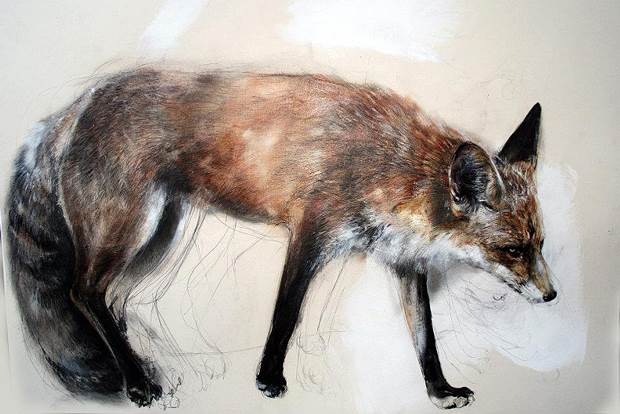 If you were to teach an art appreciation class, what kind of lessons would you try to teach your students? I think the most important thing that students need to discover is an appreciation for the unintended. Often art classes are constructed around the formalities of picture making rather than that beautiful and awful thing that happens when you don't want it to happen. In essence, embrace everything you don't think you should embrace. Can that be taught?
Do you think people need to understand the artist's intention to appreciate the art? No, I don't think it's necessary to understand the artist's intent. We tend to be concerned with the individual maker over the thing made. Perhaps that's a part of the celebrity fetish that we have. Let's just assume that the artist is dead and it's much more pleasurable to appreciate the work. Except for me, don't think that I'm dead.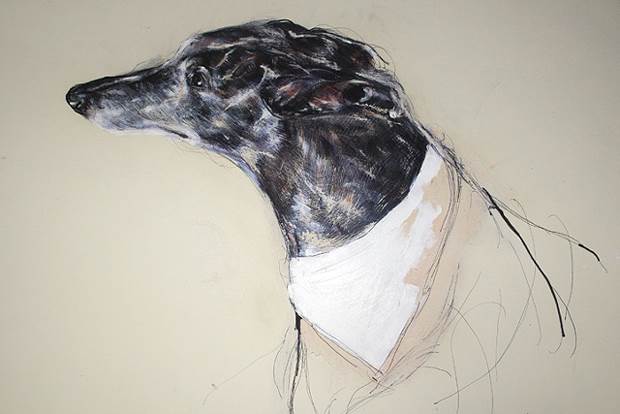 What do you doodle when you are daydreaming? I doodle fruit before I eat it. Sometimes I write my wife's name in my head with flowery script.
What other budding artists do you love? I love artists that can translate humour and a sense of dread in their work. That's the hardest thing: comedy and death.
What do you enjoy doing when not creating art? I enjoy playing the ukulele in earnest and laughing with my daughter and wife.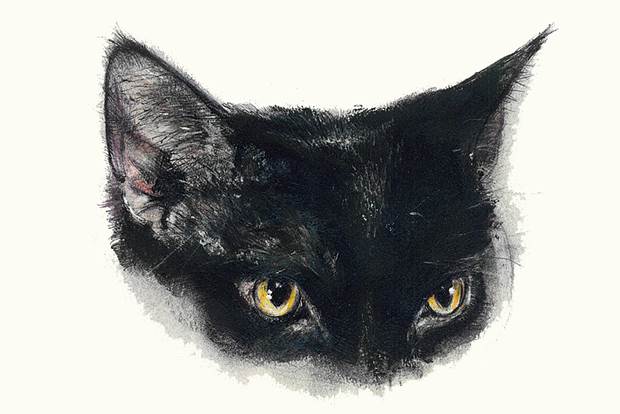 Where can we see more of your work? You can see more of my work at douglasmillerart.com or my Facebook page, and at numerous exhibits in Louisville, KY and around the United States.