artist interview - diana beltran herrera
Give Diana Beltran Herrera a pair of scissors and some coloured card and she'll come back with something much more special than a concertina collage.
Give Diana Beltran Herrera a pair of scissors and some coloured card and she'll come back with something much more special than a concertina collage. When it comes to paper craft, the Colombian-born artist is a bit of a whiz, creating a series of feathered friends so realistic that we've tried to swat them away once or twice (don't judge us, we're sharing).

Here she runs us through her art, and a wee bit more.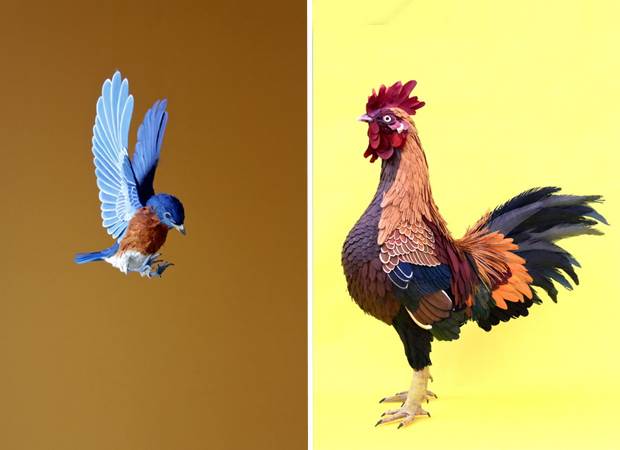 What is your name and how old are you? My name is Diana Beltran Herrera, and I am 28.

Where were you born and where do you live now? I was born in Bogota, Colombia, but for the last two years I have been living in Bristol, UK.

How does where you live affect your art? I think a place is essential and influential in the development of a human. Art constantly appears as a response of our experiences, so a place and a culture will always enrich our lives and therefore the work. Every place that I've been living in brings something different to my work: the diversity of each culture, the social environments and the art scene. Since I've been living in the UK I feel I have evolved a lot in my way of thinking. Doing an MA here has being a great experience as I got not only to meet and relate with UK artists but with people from different countries and learnt their culture, points of view and concerns which that are very different from things that are happening in Colombia. Here I am making a better idea of what art is, and also the fact that I can access information, attend talks, go to art fairs and exhibitions, and have access to great libraries helps a lot.

In terms of information and growth, I am enjoying my time here, but I think that nowadays with the internet we can travel and access any kind of information. I think some projects are really attached to places based on what is happening culturally, but sometimes you only realise those experiences when you have moved somewhere else, as you are more open to compare. I haven't been able to value my country and culture without living in another place, and I cant wait to go back as I am more eager to see things I haven't realised before.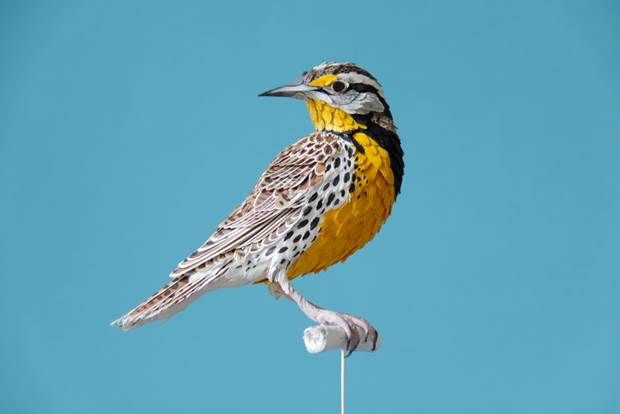 What kind of mediums do you use? Why do you choose to use these mediums? I have always been using very economical materials; basically those that can be found and are easy to access anywhere, such as paper, wood and cardboard. I also add materials for architectural modelling or crafts. I am really interested in the simple processes of transformation that don't need complicated tools or industrial processes. I believe that with time one can understand the nature of ordinary materials and exploit their potential.

I am starting to find that what I like is the simple and essential, and the fact that they help me to connect with my childhood and the innocent feeling of playing, the idea of the game, and the curiosity and desire of making with what I have around.

Are there any downsides to this medium? I believe there are, but for the purposes that I need I haven't found one yet. All I find is surprises. At the beginning I was doing structures and cutting little pieces of paper to create sculptures, but paper can form almost any shape once you learn how to transform it. I have been doing animals, clothes, and now I am working on some proposals of furniture to understand how it can operate structurally and I am really amazed with it. The variety of this material is so huge, the diverse colour scale, thickness, transparency… I still have a lot to learn.

Is there a running theme to the work you create, or do you just make whatever comes to mind? Well, I started to do some big collages, and then I moved into birds, almost doing the same technique. Before doing the MA I knew so little about art, but still had a big desire to create. After completing the course I discovered the constant in my work is me as a medium to help things to exist, and I'm really interested in the initial process of creation, not only in art but in any creative discipline. The way an idea is produced and how it finds its own way to manifestation. Sometimes there is an idea that evolves a lot so there is a plan, but sometimes things just happen and it's after time that they find themselves with others and compose something concrete.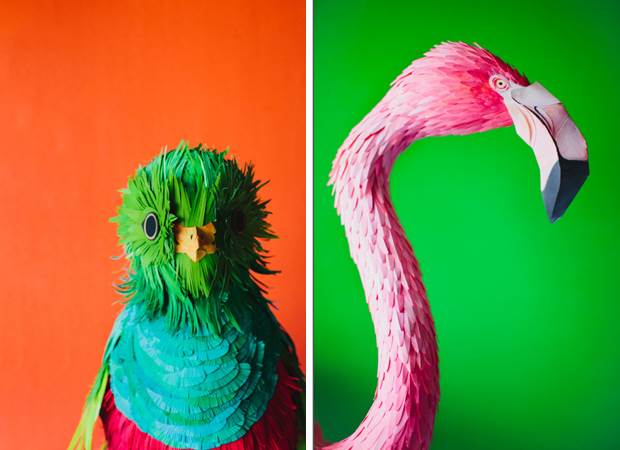 Tell us a little about your creative process. I have different methods of producing work; in some cases the activity is more physical like choosing a material and interacting with it, and there are other times that I produce digital work as a way to propose something, so having a reference and generate variations to the form, evolving it to find the many possibilities in which that idea can exist. Sometimes I just pick a paper and draw but that method is not used often.

What do you wish you knew about being an artist before you got started? Sometimes I wish that I had studied art and not design, as art as a discipline is more conceptual and thoughtful. I always have that desire to do things but never knew how to orientate that desire in the right way. I thought by studying design I could feel better, but I felt that there was still something missing as it was harder for me to penetrate the surface of things. Although, doing my MA in art helped me to realise design was very useful and complementary to art in a good way, because art has that need to communicate visually, and with a designer mind I can visualise better the form and projection of my work.

Are there any other mediums that you'd like to experiment with? I really want to start using photography, not only as a way to document, but as a medium, and also video, but there is still a lot to learn. As my work exists as a proposal of something, photography can idealise my ideas and present them in such a good way because there is no real scale, so the viewer can wonder and play a lot with the imagination. It is a bit hard to think that the product of the work won't be an object or a sculpture but a photograph.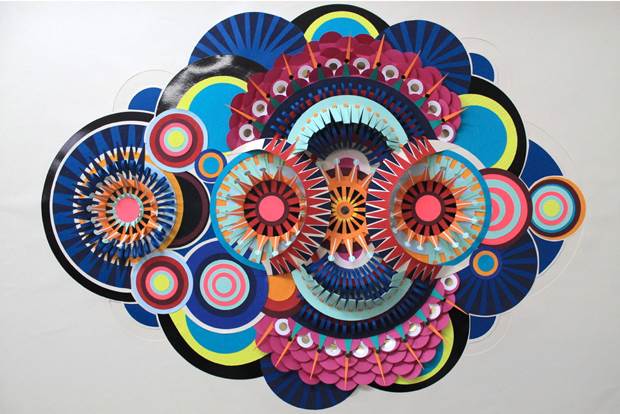 Which era of art do you appreciate the most? I think I appreciate the current era. I am amazed by the boom of ideas; it is like if anything could happen, there are no restrictions. Men and women can both be artists, and art can exist in almost any space, from public to private. Art is now established as a discipline and it is valued as something necessary for a culture, to create memory, to record the way our society evolves, so it is now very significant for humans. I appreciate the techniques of the past, which somehow are lost in terms of hand labour, but it is just because we became more aware that there is no need to produce something that already exists and that we have a huge inventory of materials to work with. If artists 100 years ago had any idea of technology, or new materials and developments for fabrics, synthetics, paint, or that even a sugar sculpture could be done. I am happy with this time.

What would you be doing if you weren't making art? If I couldn't produce or create I don't think there would be much point of me being here. Maybe it doesn't need to reach audiences, but it fills me completely and there hasn't been a day that I have lived without creating something.

Where can we see more of your work? dianabeltranherera.co.uk as a way to show some new work and also dianabeltranherrera.com for the paper sculptures.