artist interview - danielle kroll
Danielle Kroll creates the kind of art that makes us sigh with delight and squeal with glee all at once.
Danielle Kroll creates the kind of art that makes us sigh with delight and squeal with glee all at once – it's sweet, quirky and a little bit retro, and with a soft colour palette manages to turn junky bits and bobs into the most precious-looking vintage finds.
In between our ooh-ing and aah-ing we contacted the Brooklyn-based lady for a bit of a chitchat.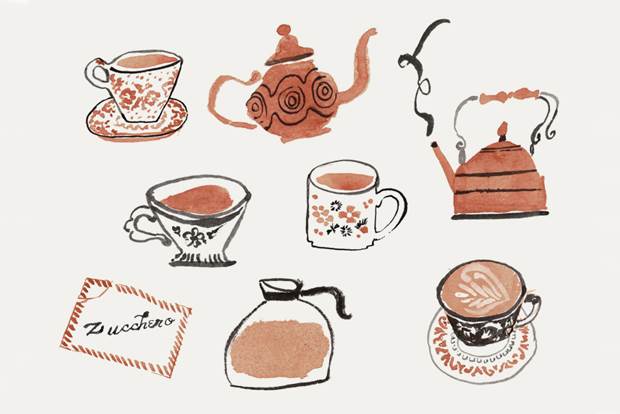 What is your name and how old are you? Danielle Kroll - 28 years old.

Where were you born and where do you live now? I was born in New Jersey and currently live in Brooklyn, New York.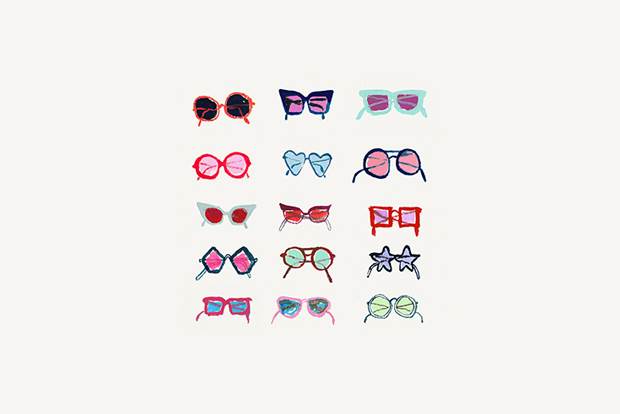 How does where you live affect your art? Moving to New York was the hardest thing I ever did but it has been so rewarding in many ways. The city is bursting with completely motivated and inspired people who keep me on my toes. It's very competitive here which can be great for a career but can also be very tiring.

Please describe the space where you do most of your creation – whether it's your art studio or kitchen bench! I have a studio in Greenpoint, my neighbourhood in Brooklyn. It has a lot of sunlight, which I am so thankful for considering the first studio (and apartment) I had when I moved here didn't have any windows! I've really appreciated sunlight more ever since I moved to New York as it's difficult to find affordable rent with good light.

What kind of media do you use? Why do you choose to use these media? For my client work, I paint everything in gouache and Indian Ink, then scan into Photoshop and do some editing there. Sometimes if the project requires more of a graphic look I use colour-aid cut paper to make the images. Finding the right kind of painting paper for my style was a really long process because it has to have some texture, and I also prefer to paint on a cream-coloured stock. Now that I've found all my favourite supplies, I can work much quicker and more confidently. For my personal work, I'm always experimenting with new media and art forms. Right now it's ceramics. I don't like to get stuck in rituals, so keeping things fresh is important to me, mentally.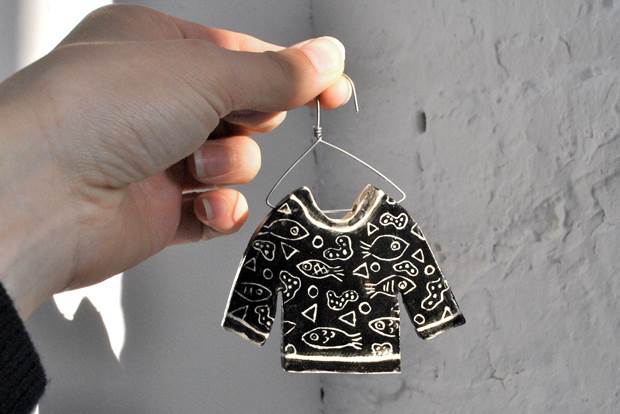 Are there any downsides to this medium? The only downside I can think of regarding my painting process is that the textured paper leaves a lot of unwanted effects when I scan in the paintings. Sometimes I have to do a good deal of editing to try to make the scan look more like the original.

What makes your work unique and truly your own? I think clients come to me for that happy feeling I'm able to achieve through my colour palettes, line work, and slightly off-beat subject matter. I do a lot of work that is geared towards women, but I try not to make anything overly sweet or cute. Although it's hard to stop me from using pink, even if it's just a little!

How has your style changed over time? It's definitely gotten simpler. I think I've learned to weed out unnecessary "decorating" in my compositions. When I'm working on something for too long I think of this saying – "keep it simple, stupid" – which helps me to take a step back and see what I can take away.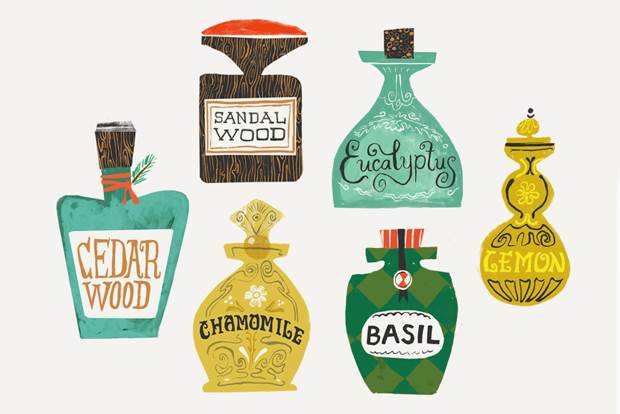 What do you wish you knew about being an artist before you got started? How demanding the managerial work can be. Sometimes I'm so bogged down by emails and paperwork that I hardly get any creative work done during the day. It's crazy how long it can take to get that part of the job done.

What's the coolest art tip you've ever received? My Serigraphy teacher in college taught me not to outline everything like a colouring book. Thinking about line and shape separately really opened up a lot of things for me, stylistically.

What do you doodle when you are daydreaming? Mostly abstract patterns inspired by the music I'm listening to. I've always felt a strong connection to music and it definitely affects me when I'm painting, especially in my sketchbook.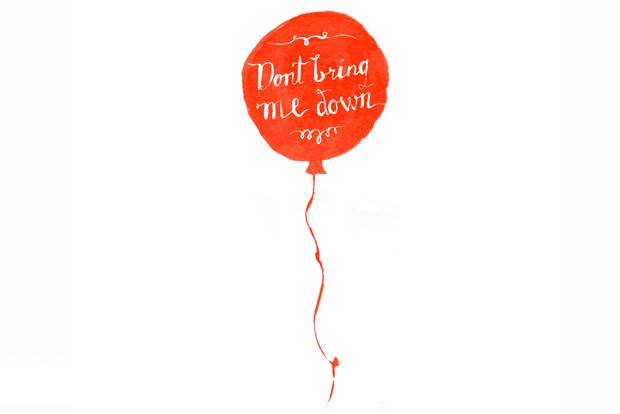 What other budding artists do you love? I've been inspired by a lot of Swedish artists lately including Malin Gabriella Nordin, Karin Hagen, and Eleonor Boström.

What would you be doing if you weren't making art? I took a horticulture class in school and loved that. I think I'd be doing something with plants if I wasn't artistically motivated. Maybe a vineyard gardener!

Where can we see more of your work? hellodaniellekroll.com