a few ways to feel like you've got your shit together
Feeling like a limp piece of lettuce at the bottom of a sharehouse fridge? Here's a few simple things you can do to feel (somewhat) like a productive human again.
Feeling like a limp piece of lettuce at the bottom of a sharehouse fridge? Here's a few simple things you can do to feel (somewhat) like a productive human again.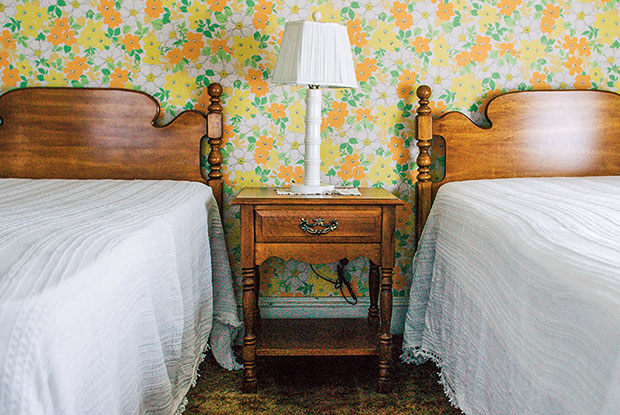 MAKE YOUR BED If you make your bed every morning, you've already accomplished one task for the day. High five! Now keep that momentum going, if you can, by tidying up the rest of your space. Small successes motivate us to keep achieving and getting shit done – plus, clean house, clear mind, as they say.
DOMINATE YOUR INBOX Look: you (probably) wouldn't let unopened paper mail pile up on your kitchen counter until it numbered in the hundreds, so treat your electronic post with the same sense of urgency. Set aside 30 minutes or less each day to attend to your inbox – filing, replying and unsubscribing from spammy mailing lists. With regular care, you'll be at inbox zero in no time.
STOCK UP ON SNACKS It's easy to ignore nutrition when you're tired, busy and stressed, so make the most of quieter times and plan ahead. Cook dinners in big batches, then split them into smaller portions and pop them in the freezer, ready to be defrosted when things get full-on. Don't forget to stock up on staples, either – eggs, cheese and an array of herbs and spices will always lead to something yum.
UPDATE YOUR UNDIES Our nannas always told us to wear nice knickers just in case we were hit by a bus (bit morbid, Nan), but it's also just a good way to make you feel more put together. Popping on ratty, holey briefs post-shower kicks the day off in a slightly crappy way, so ditch the dud drawers for some fresh, new undies.
DRINK A LOT No, not that kind of drinking, sorry. It's time to get stuck into some H2O. The importance of staying hydrated is old news, we know, but the fact is, you'll feel better if you guzzle water all day long. Plus, it's probably the easiest first step towards looking after your health a bit more.
CLEAN OUT YOUR BAG How many times have you reached into your handbag or backpack to find your wallet, fumbled around for a minute or two, pulled out a crumbled handful of receipts and empty gum wrappers, chipped your nail on some loose coins, blindly groped around some more, before giving up and leaving the chocolate bar at the servo? Give your bag a spring clean so you're only carrying the essentials. You'll feel all the better for it.
STUDY YOUR BANK STATEMENTS Does the idea of putting together a budget spreadsheet makes you want to crawl back into bed and never emerge? Start on the road to financial responsibility with a baby step: reading your bank statements line by line for a better sense of where your money is actually going each month. You'll discover where lifestyle changes can be made, and never be caught off-guard wondering how you got so skint.
LEAVE LATE NIGHTS BEHIND You don't have to adopt an old-timer schedule and head to bed straight after dinner, but there's something to be said for hitting the hay at a respectable hour. Staying up late to faff about can lead to more negative thoughts, less productivity, a weaker immune system and a condition called 'being a grumpy bum'. Tuck yourself in early and things will probably feel better in the morning.
EMBRACE THE TO-DO LIST Take all the chores, deadlines and reminders floating around in your noggin and jot them down on a piece of paper – just like that, a burden has been lifted from your poor, stressed brain. And as you cross each item off, it's a visual reminder that you're getting things done, like a real-deal, productive adult.  
PAINT YOUR NAILS If in doubt, give yourself a manicure. Neatly painted nails have a mystical way of making the bearer seem put together, even if they're wearing odd socks and have yesterday's bra poking out their sleeve. So, go ahead and harness that magic.

This handy piece of life advice comes from the pages of frankie 94. Pick up a copy at your closest stockist, or subscribe here.