a few novel ornaments
It's not Christmas until you hang up a kooky ornament or two.
'Tis the season for kooky ornaments! And while we can all agree that Christmas is the perfect time for going ham on decorations, there's also nothing wrong with sprucing up a dull corner every other month. In the spirit of versatility, we've gathered a bunch of funny bits and bobs that will still look spiffy hanging from your car window or mantelpiece once the holiday season has come to an end.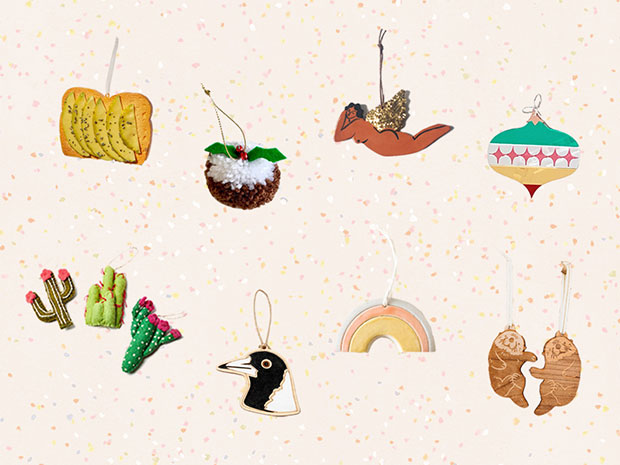 Clockwise from top left to right.
1. Urban Outfitters avocado toast ornament, around $14.70
2. Bright Island UK Christmas pudding pom pom baubles, around $13.30
3. Liv & Dom nude tree ornaments, around $38.60
4. Fox and the Rox Christmas bell baubles, rrp $20
5. Here After LA otters ornament, around $27.50
6. Fish and Bull Shop rainbow ornament, around $15.30
7. Outer Island magpie ornament, rrp $35
8. Roost cactus ornaments from Bird Brooklyn, around $22