a few ace, alcohol-free ways to have fun
Hold the booze! There's plenty of ways to enjoy your days, without raising your BAC.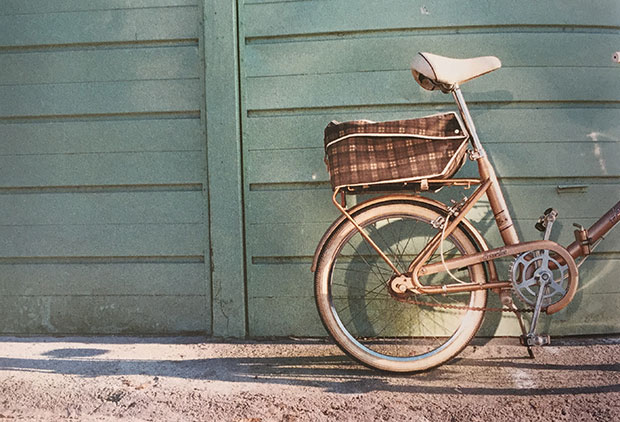 snap by Thom Slinn
HOST A POTLUCK You may not be indulging in the devil's drink, but no one said anything about stuffing your face with food. Invite your buds around for lunch or dinner – or meet in the park for a picnic, if the sun is shining – and ask everyone to bring a plate. You can step it up and have a themed potluck, if you wish (1970s dinner parties are always an excellent option), or go all out and each prepare a fancy Ottolenghi dish. Instead of alcohol, assign the drink-bringing to one of your mates, and see what they come up with – there are plenty of delicious bevs to sip on that won't raise your BAC.
TAKE A NIGHT CLASS Ever wanted to learn how to salsa dance, or take photos, or sculpt a slightly wonky jug? Instead of hitting a bar on a weeknight, take your pals – or just yourself – to night school and learn a new skill. There are even dance classes based around the music of specific artists, like Lizzo and Beyoncé, should you feel like breaking a sweat. Life drawing is another fun option – and if you're feeling especially brave, you could jump further out of your comfort zone by putting your hand up to be the model. Not only will night classes give you a schmick new skill to brag about to your mates, you might even make some new friends while you're at it.
GO FOR A BIKE RIDE Trying to avoid the pull of a cheeky tipple? Why not hop on your noble steed and go for a spin around town, instead? Whether you're cruising down a bike trail, cycling to brunch or aimlessly wheeling around finding interesting things in your neighbourhood, bike-riding is a wonderful way to while away an afternoon while also getting your heart pumping (and building some top-notch leg muscles, as well). There are plenty of casual, local cycling events where you can make new pals, and hey – doesn't everyone secretly want to be part of a bike gang?
BUILD A BACKYARD CINEMA Save money and your liver at the very same time by grabbing some cheap beanbags, rustling up a projector, hanging a white sheet, and firing up some of your favourite flicks in the backyard. On a balmy night, there's nothing dreamier than sitting under the stars, watching movies and chomping on microwave popcorn with your mates. Choose from childhood classics, '80s teen films, or John Waters' entire filmography. Or, you could each contribute a movie to the list and curate your very own friend film festival. No crying babies or loud talkers invited!
BECOME A PUZZLE PERSON Sometimes, spending 10 hours in a single day on a puzzle of a barnyard scene can be the best thing ever. An added bonus? It won't give you a hangover! Jigsaw puzzles are actually a barrel of fun – especially if you've got snacks, tea, a killer soundtrack and good company. If you're up for a challenge, you could even try a Wasgij, where the picture on the box is only a clue to the final image. Or a 3D puzzle, or a puzzle with no edges, or one with extra pieces. Go a little crazy, our sober friend!
HOST A CLOTHES SWAP If there's one thing better than getting totally sloshed, it's acquiring new duds. (There are actually many things better, but just go with us on this one.) Not new new, though – jazz up your wardrobe by inviting your pals around to rummage through the clothes you're all a little bit over wearing. It's a sustainable way to spruce up your look and and give new life to old threads. Afterwards, if there's anything left over, you could head down to the op shop and donate them – then spend the arvo hunting for secondhand treasures together.

This piece of life advice comes straight from the pages of frankie 93. Pick up a copy at your closest stockist, or subscribe from $10.50.