a chat about vai – a film about the strength of pasifika women
Nicole Whippy – one of Vai's nine directors and writers – tells us how the history-making film came together.
Should you happen to be in town for the Melbourne International Film Festival right now, there are more than a dozen reasons to see Vai – a gorgeous movie filmed by nine Pasifika women filmmakers across seven different islands (Fiji, Tonga, Solomon Islands, Cook Islands, Samoa, Niue and New Zealand).
Aside from the history-making bit (this is the first film where all above-line jobs were held by Pacific Islander women), Vai is a complete treat for the senses, and a tender story that any migrant can relate to. Using eight different actors, the film follows the life of the central character, Vai, through various ages.
Below, Nicole Whippy – one of Vai's nine directors and writers – reveals how she and her sister helped bring the movie to life – as first time filmmakers, no less.
You and your sister Sharon's vignette opens the film. What was the inspiration behind the story? It's actually based on our childhood. The little girl in our film – Vai – is based on my sister. And the grandma you see is based on my grandma.
My sister and I were both born in Fiji, but raised in New Zealand. Like a lot of Pacific Islanders in the '70s, we left Fiji from a young age because my parents wanted a better life and education for us. We were quickly assimilated into New Zealand culture and were basically cut off from our culture, but we did go back every single year to visit my grandmother.
We heard the filming of Vai wasn't exactly easy to pull off… When our producers – Kerry Warkia and Kiel McNaughton – told us all about the constraints, I think everyone thought they were insane.
Each vignette was shot on a different Pacific Island nation, and each director had one day to rehearse and one day to shoot a continuous ten-minute film. And then the film crew would fly to the next location.
We did 18 takes for our film, and although everyone says don't work with animals and children, we had both in ours. You have to remember my sister and I were new to filmmaking, too, unlike the rest of the team. It was crazy! But it ended up going so beautifully. That's why I say, "Isn't it amazing what happens when you get nine Pasifika females and give them a platform to speak their voices? Look at the magic they can create."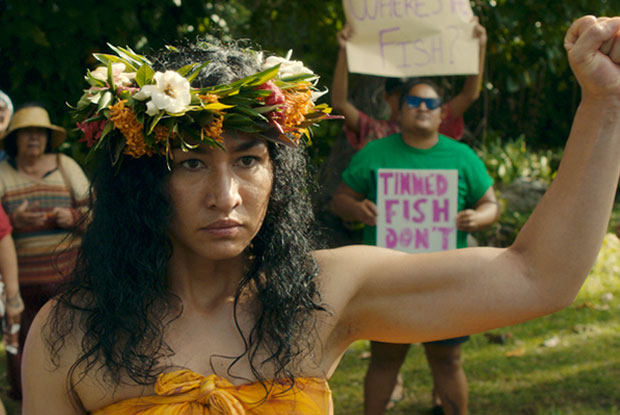 How did you and Sharon get involved in the film? I went to a performing arts school with the producers and have always worked with them on projects as an actor. They reached out to me and of course my first reaction was no! I didn't think I was the right person, I thought I wasn't Fijian enough – all of the excuses that come up when you're scared.
I told them to reach out to my sister, who works at a university as an e-platform designer but is also a beautiful writer. They liked her, she came on board, and then they came back to me and told me they really, really wanted me to direct the project. When I saw Sharon would be writing, I thought "OK, I can do this". And my mum was like, "What are you doing? You have to!" And so the Whippy Sisters were formed.
Why were you so hesitant to take up the project? It was a really big decision. One of the creative constraints on the project was that every director had to have an indigenous connection to the island nation they were representing.
We didn't want to feel like we were telling an indigenous Fijian story because that's not my place to. We could only speak our truth, which is a story of the Fijian diaspora, where we were taken out of the culture. We wanted to reflect that.
We have really reconnected back to our culture through the film. My dad could speak Fijian but he chose not to in New Zealand because he didn't think it would help us. But now I'm learning Fijian again, and my young daughters are too.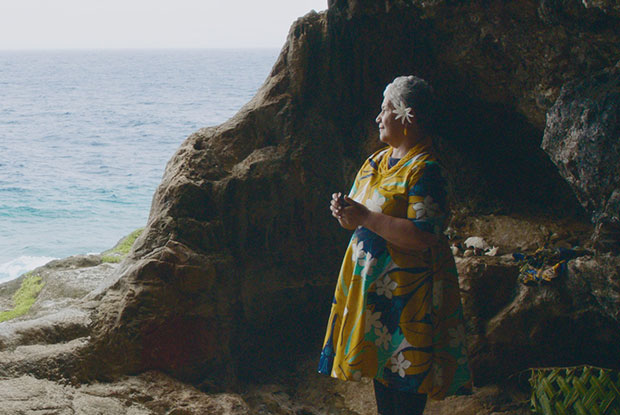 What has the response been like while touring the film? We've realised this film is a universal story of migration. We've had so many people in the audience come up and tell us how much they connected to the story. They're not Fijian but they were people who immigrated here from a young age and felt cut off from their culture. It's really uplifting and reaffirming to hear the responses.
What's next for you and Sharon? We're going to try and continue to write together. It's funny because we never made anything together, aside from dances in the lounge room as kids. Sharon lives in Melbourne, and I've been a long-time actor in New Zealand, but we're going to try and be a strong team in film.
Any final words of advice? I still struggle with following my own advice – I'm still learning in so many ways! Honestly, don't be afraid of your own voice. Fight to be heard.
We know it's hard as a woman in general and even harder for Pacific Islander women, but surround yourself with people that you really love and trust. That's what I found in my sister as a writing partner.
And my producer on Vai gave me the best advice: don't be afraid to ask for what everyone else is definitely asking for. We, as women, have been taught for so long not to question anything, and now we're questioning everything.
Vai is screening at Melbourne International Film Festival on Saturday August 17 at 10:45am. More details here.