2017 frankie diary and calendar on sale
Get sorted for the year ahead with our swish stationery, on sale now.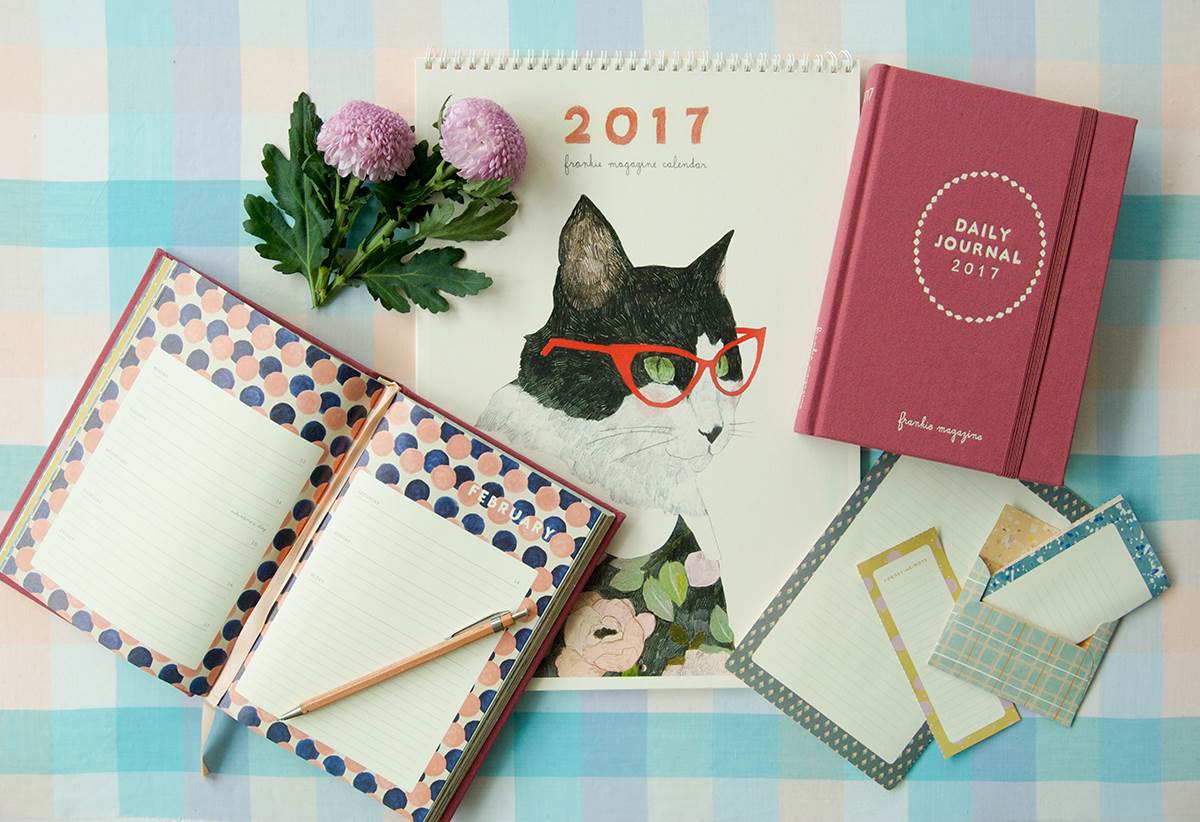 It's a standard new year's resolution: be more organised (along with 'eat less chocolate' and 'hop on a plane to a distant land'). Minimising your chocolate intake and budgeting for an overseas adventure may not be instantly achievable, but getting on top of your schedule sure is, thanks to our freshly printed 2017 diary and calendar, which is now officially on sale.
Don't ask us to pick our favourite between them. They're our babies; we love them equally. Our desk baby, aka the diary, is swathed in mulberry cloth and filled with pretty patterns, while our wall baby, aka the calendar, features some super-sweet artwork by the likes of Joël Penkman and Sandra Eterovic. Hop, skip and/or jump to one of our wonderful stockists to pick up either, or, if remaining stationary while buying your stationery is more your thing, head over to our online store.