tunesday – groovin the moo 2017 line-up
Cop a squiz at the line-up for the next Groovin the Moo festival (curated especially for fans of good times).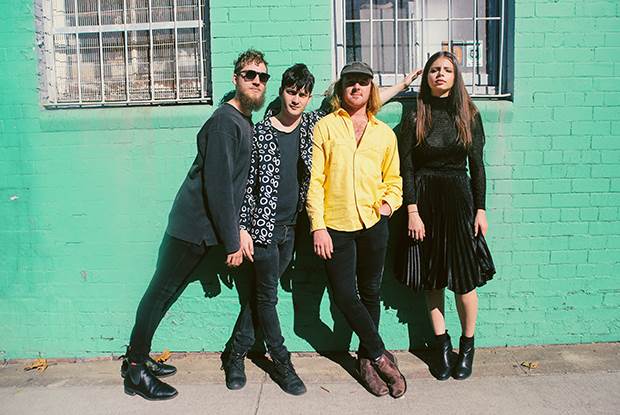 There's nothing quite like hitting the road with your best buds and taking in some swell tunes at a music festival – and Groovin the Moo specialise in making tune-related memories of the finest calibre. Helping them out in their quest to create super-awesome vibes this year are UK rifflords The Darkness, indie rockers The Wombats, along with a swag of local noise-makers, including Tash Sultana, Methyl Ethel, Montaigne, The Jungle Giants (pictured) and those devilishly talented scalliwags, Violent Soho. Take a peek at the dates below to see when the festival will be swinging by your home state, then scoot over to the Groovin the Moo website to find out more.
Friday April 28th – Adelaide Showground, Wayville, SA
Saturday April 29th – Maitland Showground, Maitland, NSW
Sunday April 30th – Murray Sports Complex, Townsville Cricket Grounds, Annandale, QLD
Saturday May 6th – Bendigo's Prince of Wales Showground, Bendigo, VIC
Sunday May 7th – University of Canberra, Kirinari St, Bruce, ACT
Saturday May 13th – Hay Park, Bunbury, WA