throwback thursday - jamie green
Philanthropist-slash-PJ designer Jamie Green found a way to turn a tough time in his life into a project that would lend others a hand (and make our beds look pretty spiffy in the process).
This month's Throwback Thursday comes in the form of Melbourne philanthropist-slash-PJ designer Jamie Green. When we interviewed him back in issue 52 he'd found a way to turn a tough time in his life into a project that would lend others a hand (and make our beds look pretty spiffy in the process). It was One Night Stand: a sleepwear brand that donates 100% of its profits to organisations that address youth homelessness in Australia.
These days Jamie is no less inspiring, and with news that he'll soon be making a stand for those living it rough on the streets - quite literally - we thought it the perfect time to get in touch and see what's been going on in his pyjama-clad world.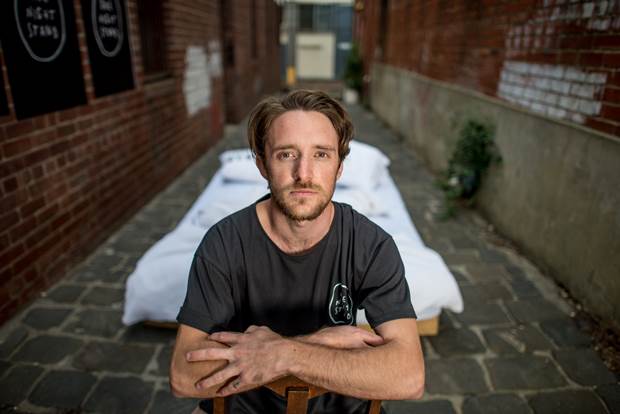 So Jamie, what have you been up to since we interviewed you in frankie? Although I work on sleepwear, I haven't had a whole lot of time to sleep myself. I've been super busy pitching to investors, working on our model, meeting all kinds of great partners who've come on board and of course, getting our designers kicking goals.

For people who missed the article, tell us a little about who you are and what you do. One Night Stand creates and sells awesome sleepwear in order to support young people sleeping rough. We do this by providing nourishment and assisting with job readiness. I started this venture after falling into a bit of a rut myself in 2010, and since then I grew a strong passion to help others through business. We're effectively like TOMs, but for sleepwear.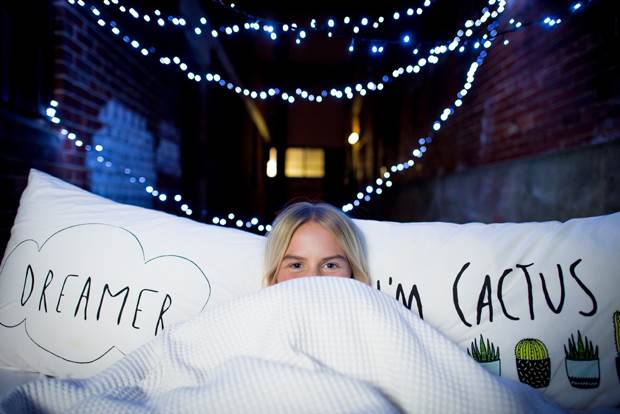 What kind of reaction did you get from the article? The article was ace! It really helped spread the word about what we're working towards. We picked up a really awesome partner and some equally as great volunteers. Great job, Frankie.

What are you currently working on that you want to tell us about? Well, I'm actually getting ready to make a stand! And yes, I mean physically stand in a transparent box for 24 hours straight, which will be happening at Grill'd Degraves St in Melbourne on April 11th. We're amping up ONS awareness in a bid to pre-sell $24,000 worth of our first full product range and get this baby off the ground. Exciting times!

Tell us about the new One Night Stand range. We're keeping you cosy right through, from tropical socks all the way up to some soft, dreamy pillow slips. It's loads of fun!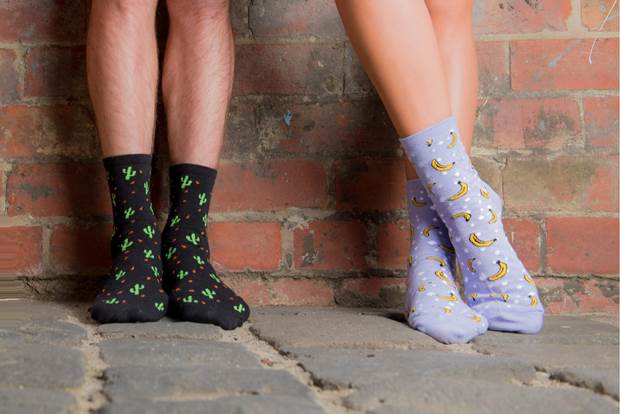 What is the aim of Make A Stand? It's about raising awareness for One Night Stand so we can pre-sell enough stock to get the ball rolling. We're also creating a space for other fun and thoughtful folk to stand up for young people sleeping rough.

Have you got any tactics for making it through the 24 hours on your feet? None at all... should I?

How can we get involved if we want to help out? Please go to startsomegood.com/onenightstand and pre-purchase some goods. If sleepwear's not your thing, you can still support our rad charity partners through openfamily.com. Thanks for the support.

Where can we find out more about One Night Stand? On our website, onenightstandsleepwear.com.