the kids are all right
All over the globe, young people are changing the world for the better. We count down some of the most effective youth-led political movements.
This rather inspiring story comes straight from the pages of frankie issue 84, on sale now.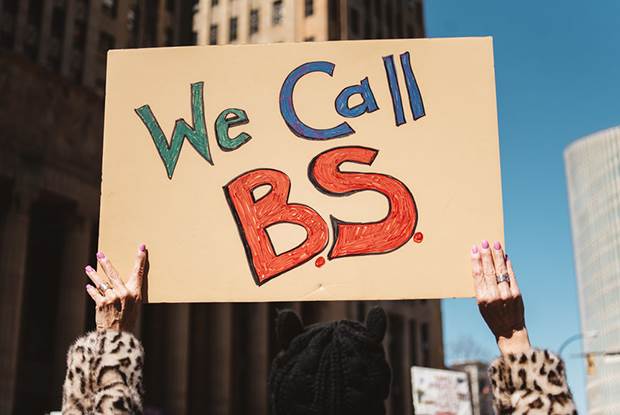 YO SOY 132 Location: Mexico. In a nutshell: Mexico is what The Economist calls a "flawed democracy". It's been a democracy since 1917; holds elections every few years; and has an array of parties that contest the vote at a local, state and federal level. However, pretty much the only party that ever wins these elections is the Institutional Revolutionary Party (Partido Revolucionario Institucional in Spanish, or PRI), and one of the major reasons they do is because they have a stranglehold on Mexico's media. But in 2012, a visit to Mexico City's Ibero-American University by PRI's presidential candidate Enrique Peña Nieto turned into a catastrophe, as he was forced to flee a spontaneous student protest against his corruption and the media's bias. Nieto claimed it was an opposition stunt, a story meekly parroted by his media flunkies. In response, 131 of the students uploaded a video of themselves to YouTube stating their names and showing their student cards. Mexico's Twitter users jumped on board to show their solidarity, and #YoSoy132 – 'I am 132' – was born. Soon, the hashtag was ripping through social media, being printed on t-shirts, and tens of thousands of students were protesting all over the country. While they didn't succeed in defeating Nieto, they caused the first chink in his armour, and now he's limping towards the end of his presidency with the lowest approval ratings since records began. Find out more: On their Facebook page.
ANA TABAN Location: South Sudan. In a nutshell: South Sudan is the world's newest nation, but since its birth in 2011, it has been wracked by civil war, oppression and poverty. Ana taban – which means 'I am tired' in Arabic – is an art-based protest movement started in 2016 by young artists and activists in the capital city of Juba. In a country where violence is the only political language, they're attempting to use music, public performance and street art to bypass the corrupted channels of government and speak directly to the people about social injustice. It's one of those lofty goals that can be all too easy to sneer at, but the hashtag #anataban has become the go-to for young South Sudanese who want to vent about their country's perpetual state of chaos. And the government is paying attention – they want to know who's funding it. The answer is: nobody. It's just a bunch of proud, passionate young people who want something better for the country they love. Find out more: On their Facebook page.
MILLENNIALS AGAINST DICTATORS Location: Philippines. In a nutshell: When Rodrigo Duterte became president of the Philippines in 2016, it was a step backwards for the young democracy. A chauvinist strongman who came to power on the back of promises to personally murder the country's drug dealers, Duterte used provocative claims and outrageous language – he once called then-President Obama the "son of a whore" – to ride a social media wave to success. (Sound familiar?) Now in power, he's doing his best to return the Philippines to a state of dictatorship, declaring martial law, jailing his critics and conducting thousands of extrajudicial killings of supposed 'drug dealers'. But now he has to deal with Millennials Against Dictators, a coalition of youth groups working to stop their country's slide towards authoritarianism through a combination of protest, legal action and social media campaigning. Current logo: a skeletonised shaka. One of the group's leaders, a 14-year-old girl named Shibby de Guzman, describes their mission like this: "We are protesting against extrajudicial killings and violations of civil liberties. The only thing that matters now is the country. Engage in conversations, not fights. Don't approach someone aggressively if you're looking to make a change." Bad. Arse. Find out more: On their Facebook page.
CHANGE THE DATE Location: Australia. In a nutshell: In Australia, we celebrate our national day on January 26 – aka the day English colonisers first landed at Botany Bay and founded the nation/penal colony of Australia. However, Australia's Indigenous peoples are rightly less enthused about this choice of national day, because, rather than signifying the beginning of a proud national tradition, January 26 more accurately represents the beginning of 232 years of persecution, dispossession and occasional genocide. The solution is simple: change the date to something all Australians can celebrate. Over the past few years, young Indigenous groups like the Koorie Youth Council have been at the forefront of the Change the Date campaign, helping to organise Australia Day rallies and leading the #changethedate social media movement. This year, they scored a massive win when triple j, Australia's youth broadcaster, shifted their immensely popular Hottest 100 countdown to January 27, while Indigenous hip-hop duo A.B. Original made waves with their song "January 26" (which placed at number 16 in the 2017 Hottest 100). The battle is ongoing, but every year it gains more momentum, and Australia's young people – just as they have with issues like climate change and marriage equality – are slowly, forcefully changing the minds of those in charge. Find out more: Over here.
Pick up a copy of frankie issue 84 to read about even more inspiring young folks around the globe. Nab a copy here, or subscribe from $10.50.