the helen 100 book giveaway
Helen Razer has gone and written a rather hilarious tome, and we've got some copies up for grabs – yay!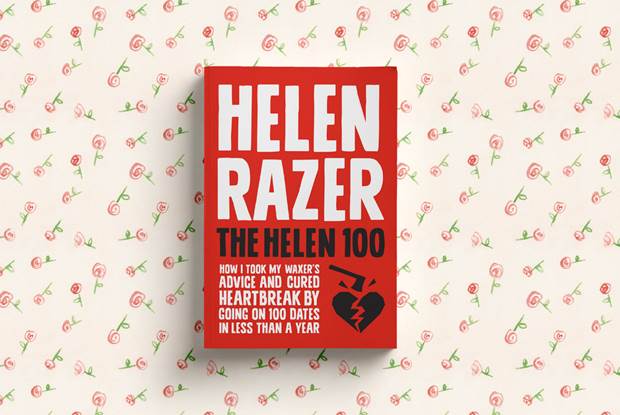 When life gives you lemons, go on one hundred dates. That was Helen Razer's solution to her romantic woes, following the breakdown of her long-term relationship. She's chronicled her experiences in a book, The Helen 100, which is out now, and promises to be nothing short of explosively hilarious, thoughtful and generally Razerish (she is her own thing, as readers of frankie will certainly know). If you'd care to have a read, head to your local book store or pop over this way to buy it online. Or, if you'd like to try your luck, send us your details – we've got five copies of The Helen 100 to give away! Oh, and if you want to say hi to Helen, take a peek at her tour dates just below (but don't forget to book to reserve your spot in the crowd).
Monday February 6th – Readings, Carlton, Melbourne
Wednesday February 8th – Gleebooks, Glebe, Sydney
Thursday February 9th – Avid Reader, West End, Brisbane