subscribe in time for issue 93
Sign up quicksticks to go into the running for one of two bedding packs from Society of Wanderers.
While a hot cuppa and cookie always go down nicely with a new issue of frankie, we thought we'd make the reading experience just a little swankier for you. Subscribe before November 18th and you'll automatically go in the running to win one of two very swish bedding packs from Society of Wanderers, worth $976 each.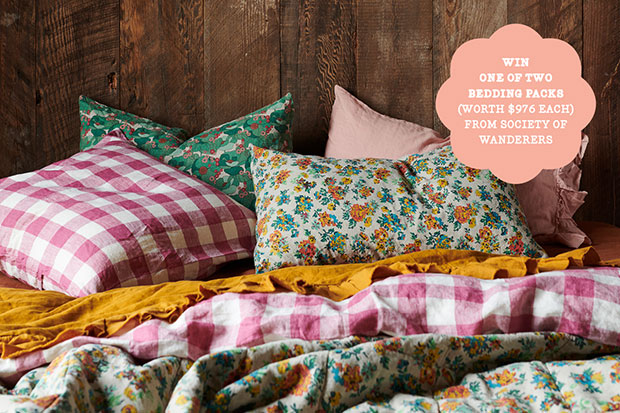 If you subscribe in time, you'll be guaranteed a copy of our bumper issue 93 – packed to the brim with bonus content and festive bits and bobs. Oh, and should you be so lucky, you might score a fresh set of bright linens to cosy up with, too. (Don't worry if you subscribe after November 18, though – you'll still automatically go into the draw.)
Being a frankie subscriber is pretty rad, if we do say so ourselves. For $59.50, you get a whole year worth of mags, delivered straight to your door. Not only does that save you precious moolah, it also gives you access to our exclusive events and offers. Woohoo! Go forth and treat yourself (or a mate) over this-a-way.