snaps for nikon: kate ringe
We spend a lot of time introducing you all to brilliant photographers who make a living from their shots, but what about our very own frankie readers, who are quietly snapping away without telling a soul?
We spend a lot of time introducing you all to brilliant photographers who make a living from their shots, but what about our very own frankie readers, who are quietly snapping away without telling a soul? Kate Ringe was the lucky winner of our recent Nikon camera giveaway, and we thought we'd turn the spotlight onto her and find out a little about why she likes to get snap happy.


Tell us a little about yourself and what you do. My name is Katherine Ringe, but I go by Kate, or Kati or whatever anyone wants to call me really. I'm an artist with the huge goal of having my art support me. I'm still trying to set up my store and share my art with the world, so I work a day job as well, as a sandwich artist in my town. I like to think I have a very positive outlook on life and I want to help share that positive energy with as many people as I can and inspire as many people as I possibly can.

What does photography mean to you? I've grown up around photography; my mother used to (and sometimes still does) takes these amazing pictures that I've always loved to look at. Photography means more to me than just taking a picture. It means capturing a memory, a moment in time when nothing will ever look the same ever again. You will never capture the same thing twice. Every second is different, and I think that's what I love about it.

How would you describe your photography style? Honestly, I really don't know the answer to this question. I'll go with simplistic. Sometimes simple is better, too many effects can take away from the beauty of any photo. You're not necessarily a better photographer if you can cram a million effects into a picture.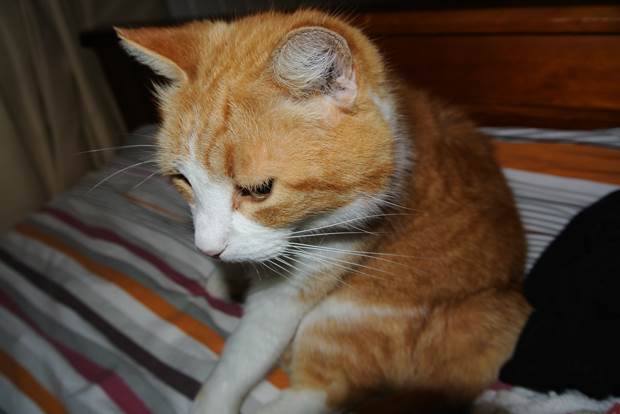 Tell us about the pictures you snapped with your new Nikon camera. Well I really didn't mean to, but I ended up taking a lot of pictures of my art creations and stuff. I'm always surrounded by it and I always see the beauty in looking at it. To other people it probably looks like just a really messy desk, but it is at that messy desk where the magic happens. I took a few photos of my town - they're probably some of my most treasured photos now. I adore them.

Did you play around with any fancy functions? I must say, SLOW MOTION VIDEO WHAT?! That was insane. I love it. It's crazy and oh so rad. My absolute favourite was creative mode on the camera, you can pick from a bunch of options which all have really cool effects. My favourite is backlighting. Those warm looking photos are the bomb. Although I didn't submit any I also loved the selective colour photos where everything is black and white except the colour of your choosing. So many more options than just the basics.

What did you enjoy the most about your first photoshoot? Firstly, it had been a long time since I've used a camera with an adjustable lens, so I really enjoyed using that again. The thing I most enjoyed about the first shoot I did was honestly playing around with the effects and seeing what came out looking great, which was all of it, really. The photos I took first are most of the photos I submitted, so I think it's safe to say experimentation was the best bit.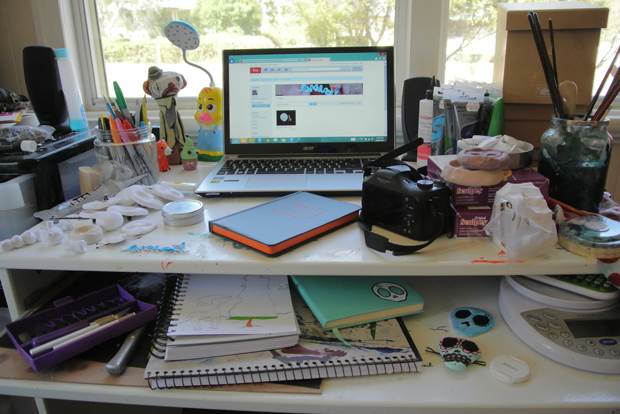 Do you have a photographer who you most admire, or who inspires you? No one insanely well known. I appreciate all photographers in reality, sometimes I find the photos they take really beautiful but really cliché or whatever, but each to their own. I think the person who inspires me most as a photographer would have to be Sam DeSantis. She inspired me to pick up my camera again after several years and I owe her many thanks for that.

Which do you prefer – a smartphone or a regular camera? In some ways I prefer a smart phone. Only because of portability and the fact that pretty much everyone has one when you want to take a photo. But I really love the finer details and the sharpness of an actual camera. Nothing will beat it, I don't think. I think there are some moments meant for smartphone picture taking, and some moments when smartphone pictures don't quite cut it, and real pictures are more valuable.

How will you be using your camera in future? Well, I said from the very beginning that I was going to use it to capture the positive vibes of my life. My art and friends and those beautiful memories that I can't ever seem to keep in perfect detail in my mind are exactly what I'll be using my camera for. I want to share all the very best feelings with the world. It's a great feeling to share anything with the world or to inspire one person, let alone 10 or 100. So I'll continue being, and share my art and positivity with the world.

See more great snaps on the Nikon Scene website.