small business folks share their new year's resolutions
Prioritising happiness over growth and going green are just some of these makers' 2020 goals.
If you're in need of some goal-setting inspiration, have a squiz at what some of our favourite makers and small business owners are working towards in 2020.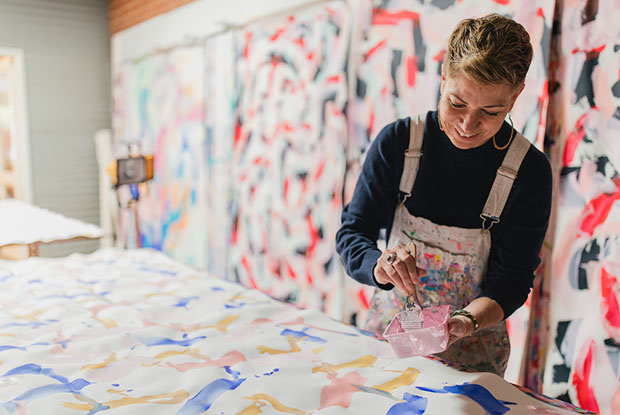 Tiff Manuell, artist and accessories designer
KEEP THINGS SMALL Goal number one is to limit production. I really appreciate being focused on quality and translating our 'slow' processes into our business story. Luckily, our lack of desire to increase production has meant we are more sought-after and valued by customers. In saying that, we're still keen to broaden our reach: we're set to launch in New York in a Soho store in March.
FIND BALANCE I want to focus on my work-life balance – I do believe it's 100 per cent possible. Success for me at this stage is not based on scale but happiness. The balance of the business rests on me being happy painting, designing and making, so I like to remind myself why I am doing this: for the joy!
CURB BAD HABITS When you are a very small team and work with your family (both my girls and hubby are involved), you have to work on respecting each other's roles. It's in my nature to have a say in everything, so I tend to tread on everyone's toes – it's a bad trait, which I'm trying hard to curb. Meditation is definitely helping.
KEEP EVOLVING I have been around long enough to know not to slip into complacency; it's always at the forefront of my mind, although I still find it sneaking up on me! It's imperative to be aware of the market and changing customer needs, to not just rest on previous successes and expect that business will always be there. It can be overwhelming to feel as though you might become irrelevant but I try hard not to overthink things and just design from my heart.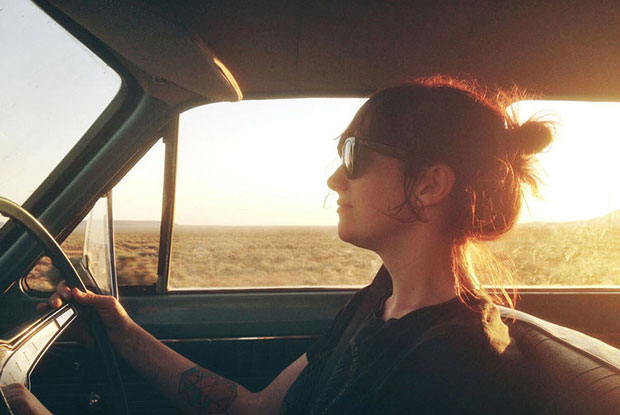 Kate Berry, creative director, photographer and all-round content maker
NARROW MY FOCUS I really want to try and concentrate on one or two things. I often get excited by new projects and end up spreading myself thin over too many things. This ends up diluting each idea, and I end up less satisfied and more exhausted.

COLLABORATE MORE I'm a little bit of homebody and loner, and find that I can get into a bit of a habit of locking myself away and working alone. As soon as I push myself out the door and make meetings, coffee dates and collaborative work time, it energises me and fuels the creative fire.

BE MY BEST SALESPERSON My main goal is to take my creative business more seriously. I'm probably more artist at heart than businesswoman, so I tend to not focus on the finance stuff, or get out there and promote myself to other people. I'd love to be more confident in telling people about what I do.
If I don't take myself seriously, no one else will. I need to create clear messaging so I can truly understand what I want to achieve and what I want to work on. This will enable me to focus my energy in one direction, which will in turn grow my confidence over time.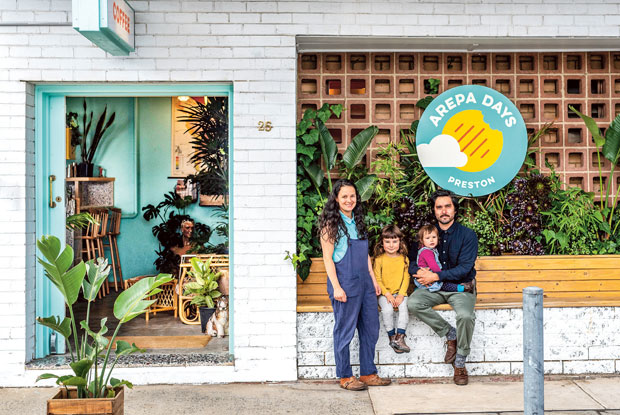 snap by Phoebe Powell for frankie 88
Carolina Talero and Santiago Villamizar, owners of Melbourne cafes Sonido! and Arepa Days
BE GREENER Santiago: A big one is to keep reducing our environmental impact. We've done a few small things throughout the past couple of years but would like to move to bigger challenges. There's an amazing movement happening right now within the architecture and design industry in Melbourne for spaces to go carbon neutral. We're looking into that and would love to be part of it from a café perspective.
GET AREPAS OUT THERE Carolina: We want to get Melbourne eating more arepas! In Colombia, arepas are eaten almost every day, just like bread. It's very simple, hearty and easy to use as a base for meals but not many people know. It's also the perfect gluten-free option to replace toast.
ROAST OUR OWN COFFEE Santiago: We already make our own arepas and do all the design, repairs and building in the business, so we'd love to be able to roast our own blend of coffee and showcase exclusively South American coffee, especially from Colombia.
TAKE A STEP BACK Carolina: We're very involved in the day-to-day running of our cafes but now that it's been 10 years, I'd love to be able to let go a bit more, not only to challenge staff but also to grow as a business in other ways.

Santiago: We have two kids, so time is always an issue, too. Creating opportunities where I can learn new aspects of the business without compromising family time would be a nice change.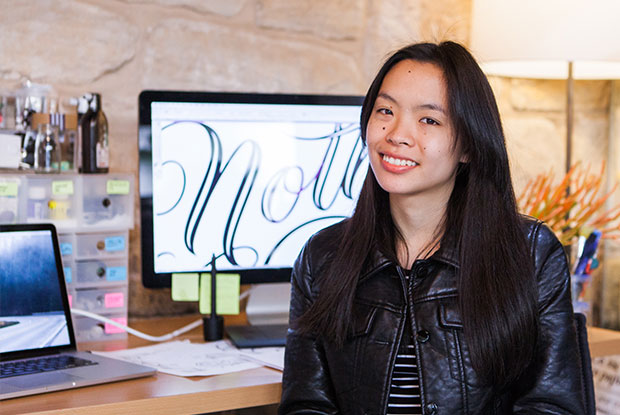 Jess Cruickshank, letterer and illustrator
REST MORE I'm pretty busy with illustration work at the moment, so I want to keep up this momentum, while also making sure I don't burn out. There's been a saying going around along the lines of "do what you love and you'll work every day" and that's totally true for me. My personal goal this year is to rest. In 2019, there were a lot of weekends and late nights spent working, so now I'm trying to say no more often to have some downtime. Having downtime will encourage me to draw things for fun and develop my style, which will lead to more work in future anyway.
TRY SOMETHING NEW I want to develop a refreshed illustration style this year, and push myself out of my comfort zone. I've also just moved to Canada, so would love to get some new clients here, too. I also need to learn a whole new tax system and get used to a new financial year (Canada's runs January to December).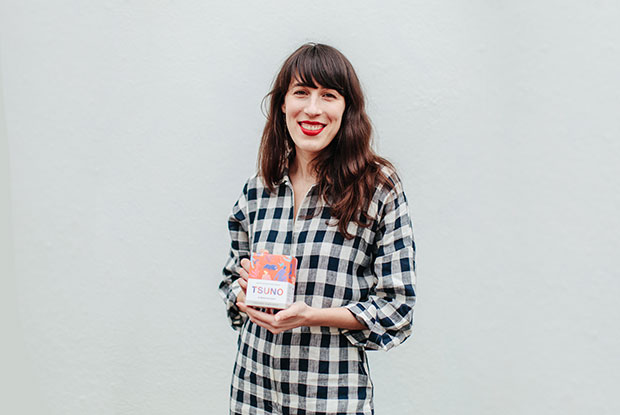 Roz Campbell, founder of Tsuno
GROW SUSTAINABLY After a roller coaster year, I'm looking forward to sustainably growing the business in a way that doesn't cause stress, while also nurturing the relationships with customers I already have. I may even introduce a new product to the range.
 
FINISH MY DEGREE I dropped out of my uni degree to start Tsuno almost seven years ago, and for the last two years have been back, chipping away at my industrial design course at RMIT. I have a research and design project looking at reusable menstrual products, and I think it would be incredible to finish that this year, while also managing to keep Tsuno running and growing.
I've never had a job which wasn't Tsuno (or a random casual job), and that scares me a little bit. I love to design and would like to see more of that in my professional future, so I know in order to have the option, I need to get more varied experience and keep learning. The main challenge I face is how to divide my time and what to prioritise, but I know it's possible with a little sacrifice, organisation and dedication.