sharp and steady
Using only the humble pencil, Lisa Lapointe creates artworks that deceive the eye.

Hi Lisa! Tell us a little bit about yourself and how you became an artist. I've always wanted to be an artist – ever since I was a kid, making stuff has been my happy place. After school, I studied fine art at COFA (now UNSW Art & Design) and went on to work in fashion and interiors. About seven years ago, though, I decided I wanted to focus on my art practice full-time.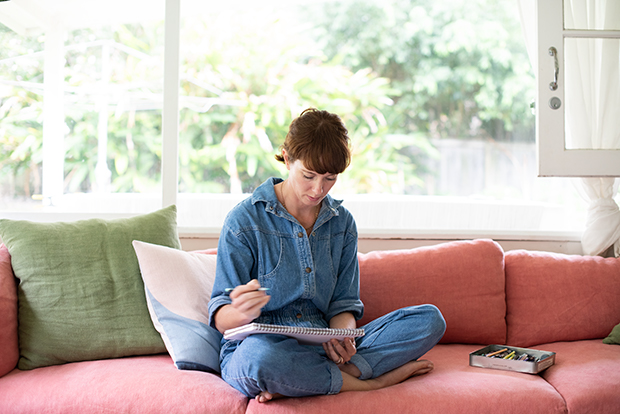 At first glance, your works look painted, but it's actually coloured pencil! How did that become your medium of choice? It was about 11 years ago when my daughter was born, and I was asked to be part of a group show. I wanted to work in a way that was really easy (with paints, there's a lot of set-up and pack down), so I started using coloured pencils. It made sense to me at the time, as I could draw at my dining table but still quickly tend to my baby. A friend of mine saw the works I was making and said, "You've found your thing, this is it!" and ever since I've been working with pencil.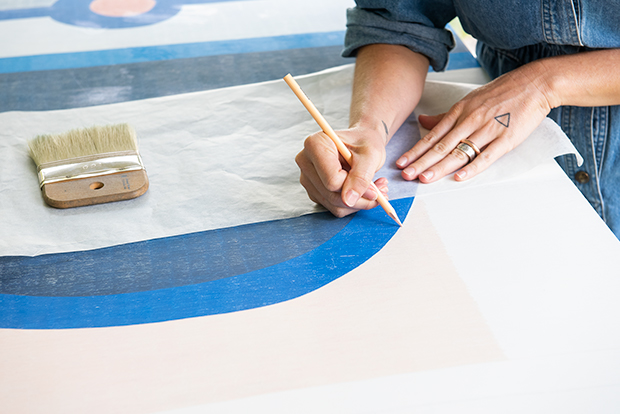 Do you have a go-to pencil? I use an American brand called Prismacolor. I love them because the colours are so rich and punchy, they almost look like paint. I think that's what gives my work the quality of colour.
How do you approach your creative process? I apply a really methodical, consistent and mechanical process to my work. It becomes quite repetitive and devoted, as I focus on getting from the beginning to the end of a drawing. You have to be really focussed and dedicated to pull it all off.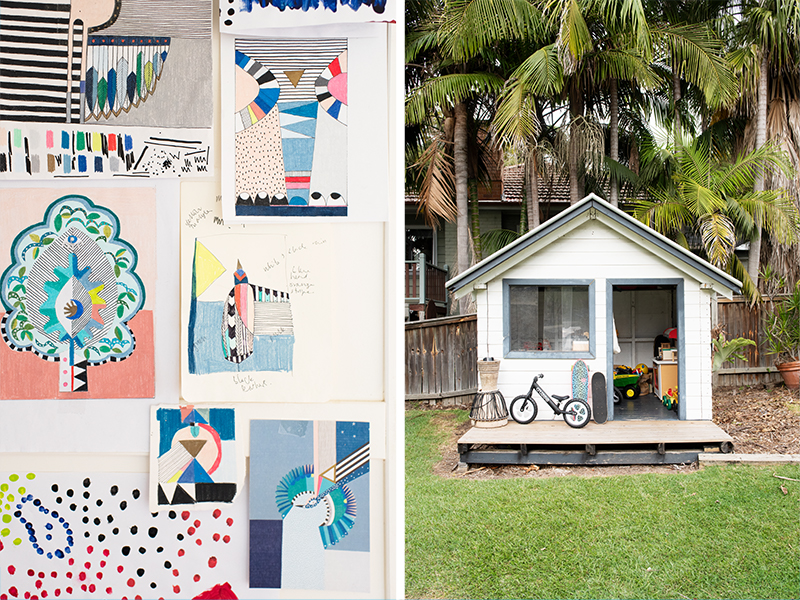 Where do you find inspiration? I get a lot of creative inspiration through meditation. I always try to paint the layer you don't see, whether it's an energetic layer or some kind of spiritual layer that connects Earth with the cosmos.
How do you stay organised when it comes to running your creative business? I use Xero and the most valuable thing I find is the purchase ordering aspect of it. I sell prints, and this helps me know when the orders come through, who they're going to, and also how to keep my finances in check.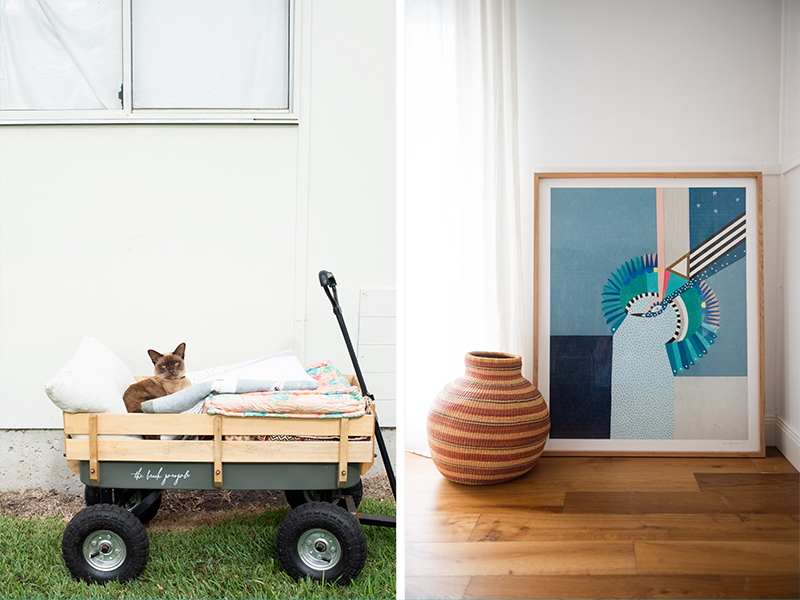 If you could have dinner with any artist through history, who would it be and what would you cook? That's a toughie! I've always been intrigued by Picasso and Salvador Dali. I'd cook something slow-roasted – maybe a lamb shoulder – just so I'd have more time to talk to them.
What are you looking forward to? I'm super-excited about these new works I'm doing on board using pencil. I'm loving how the different surface adds another element to the work that I've never seen before.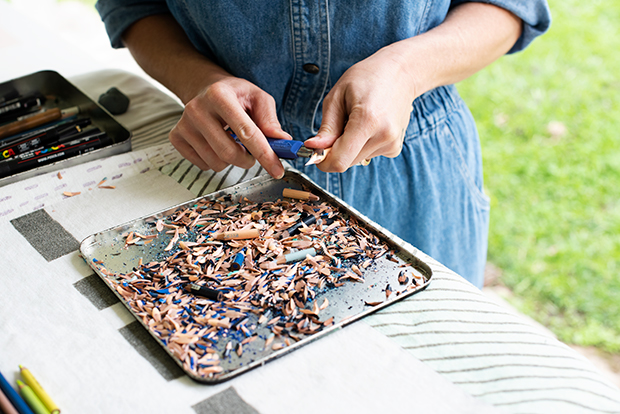 And lastly, how many pencil sharpeners are in your studio? None! I sharpen all my pencils by hand with a knife.
This little chat took place in collaboration with Xero, online accounting software that lets you do business beautifully and simply. If you're keen to try it out with your own small business, you can nab a free 30-day trial over at xero.com