real to reel: the craft film festival
From ancient weaving techniques to a bread-making gym, this short film festival spotlights crafters from around the world.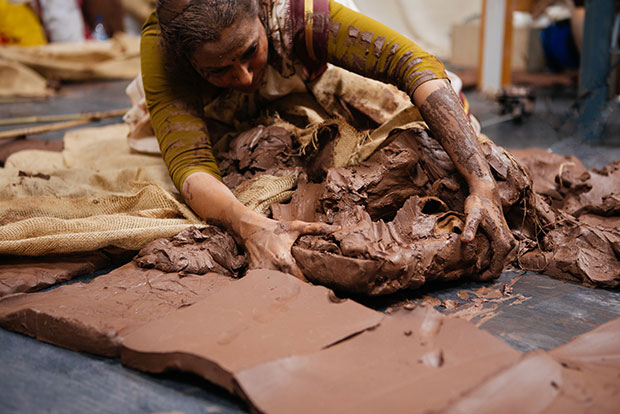 Call us unadventurous, but there's something truly thrilling about seeing how stuff gets made. How does one weave a larger-than-life tapestry? What goes into creating traditional Mexican masks? How exactly do you become a craftivist?
The Real to Reel film festival answers our curiosity with 33 short films, each offering a behind-the-scenes look at artists and crafters from around the world. If you've ever wanted to witness a maker mid-process, elbow deep in clay – or perhaps, wondered how some clever folks turned an outdoor gym into a bread-making machine, these films will more than tickle your fancy.
Melbourne and Sydney-siders can swing by the screenings below:
Melbourne
August 22-23, 2019
Cinema Nova
Tickets here

Sydney
September 5, 2019
Chauvel Cinema, Paddington
Tickets here
September 21, 2019
Casula Powerhouse Arts Centre, Liverpool
Tickets here