postcards – kiki li's hong kong
In her lovely snaps of everyday life, Hong Kong local Kiki Li manages to capture moments of calm and serenity – not an easy task in one of the most densely populated places in the world.
In her lovely snaps of everyday life, Hong Kong local Kiki Li manages to capture moments of calm and serenity – not an easy task in one of the most densely populated places in the world. We asked Kiki to show us her view of the city, from the concrete towers to the tranquil mountains.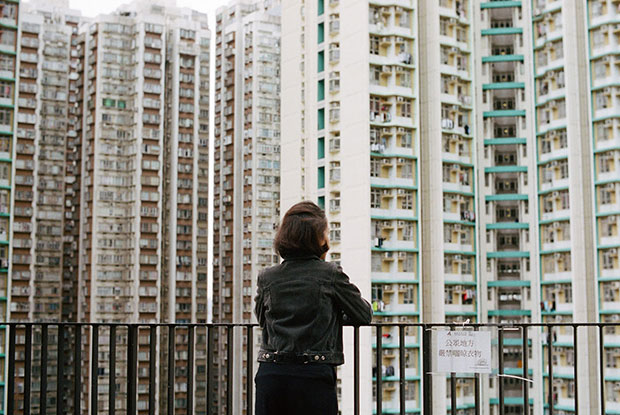 Tell us a bit about yourself. My name's Kiki Li and I live and work in Hong Kong. I have a daytime job, which is totally not creative. I would love to work in a creative field but I'm doing this job for the money and so I can support my hobbies.
What's your neighbourhood like? I live in the New Territories. There are only high-rise buildings in my area and we all live in the apartments. It looks like a giant graveyard where the tombstones are very dense and tall. It's also far away from the city center, where I work. Like many other people in their late 20s, I'm still living with parents as the rent in Hong Kong is too high.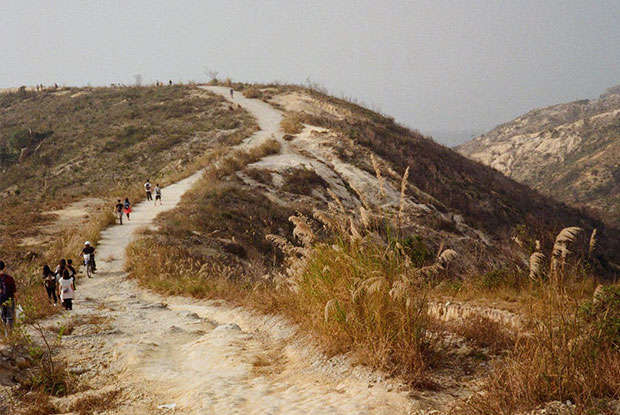 How long have you been taking photos for? I started taking photos around 14 years ago and began shooting analog in 2015. I want to document the things I find beautiful as sometimes they only last for a brief moment. I may not have the chance to see these moments ever again so if I turn them into images, they can last forever.
What do you enjoy photographing most? Sunlight, shadows and neon lights.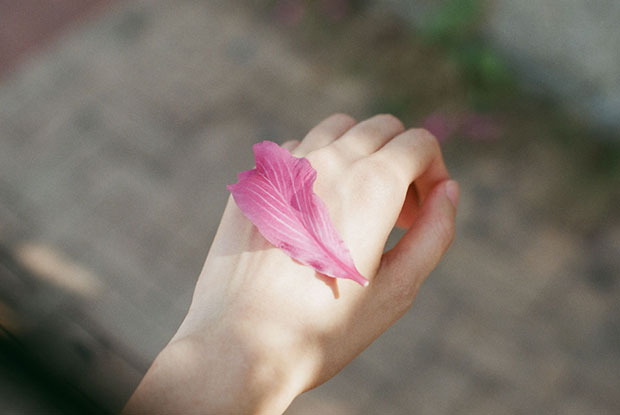 You're a keen hiker. What are some of your favourite places to go hiking in Hong Kong? I love Sai Kung and Lantau Island. There are many mountains in these areas, and Sai Kung is also a great place to go kayaking and surfing. The mountains on Hong Kong Island and Kowloon are also nice, and you can overlook the skyscrapers and the hustle and bustle of the city.
Where is the best place to go vintage shopping? Unfortunately, secondhand things are unpopular here as many people associate it with death and ghosts. I mainly buy vintage and secondhand stuff when travelling or online.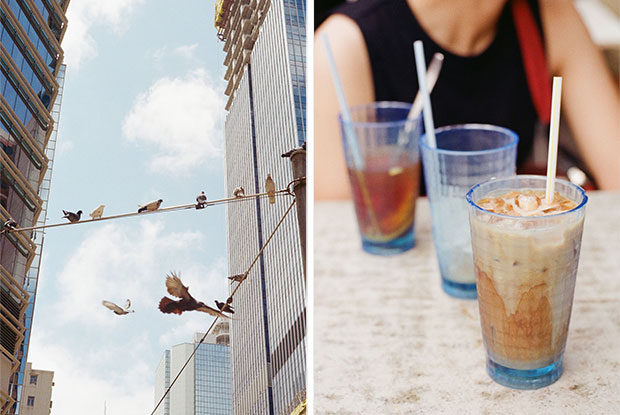 What do you recommend a visitor eat or drink in Hong Kong? I like the Hong Kong style of iced milk tea, which you can find in any cha chaan teng [affordable cafes and diners that serve a mix of Hong Kong and Western-style dishes]. However, it's been a bit difficult for me to eat out these days. Generally speaking, Hong Kong has been split into two main groups: yellow ribbon (pro-democracy) and blue ribbon (pro-government/police/CCP [Chinese Communist Party]). There's now a 'yellow economic circle' where pro-democracy people boycott businesses run by pro-China people and instead support businesses run by pro-democracy people. Although people have gone out onto the streets to voice their desire for real democracy, it has never happened. The yellow economic circle is one of the few things pro-democracy people can do to protest.
There have been mass protests for months now in Hong Kong. What is the mood of the city like? The mood in Hong Kong is very negative. Many people have emotional problems. Although the pro-democracy movement is still happening, it's gotten quieter due to the coronavirus. People are very anxious and scared about it.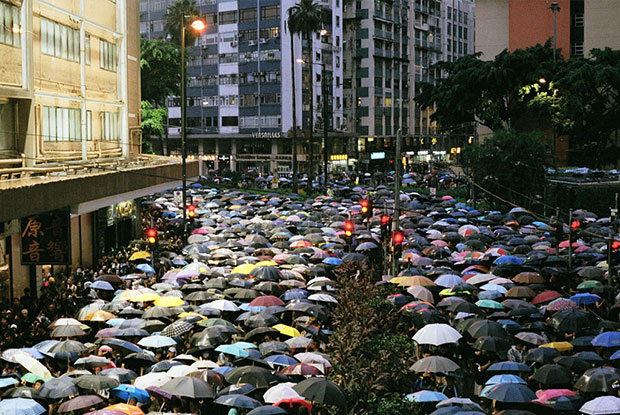 How is the city changing? In 2014, the protesters mainly chanted "I want universal suffrage". In June 2019, protesters mainly chanted "Anti-China extradition bill". Later it became "5 demands: Not one less" and "Liberate Hong Kong. Revolution of our time". Now more people chant "Hong Kong Independence. The only way out". From the chanting, you can see how the city and its people are changing.
What's one thing people would be surprised to know about Hong Kong? There are many buffaloes here.
To see more from Kiki, head on over to her blog.