postcards - katie stratton's ohio
Katie Stratton has been an Ohio resident since she was a wee one, watching its transformation from a farming town full of cowboy boots and steel guitars to... well, it's pretty much the same, to be honest, but with more record stores.
Katie Stratton has been an Ohio resident since she was a wee one, watching its transformation from a farming town full of cowboy boots and steel guitars to... well, it's pretty much the same, to be honest, but with a whole lot more vintage clothes stores, retro soda pop signs and hella good coffee.
As our next interview in our Postcards series, here's the lady behind Katie's Pencil Box taking us through her town.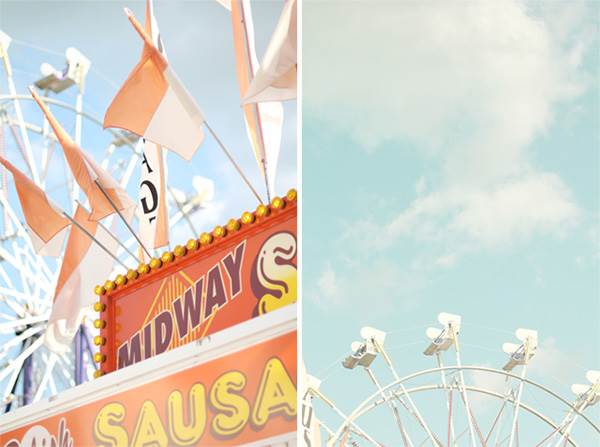 Firstly please tell me a little bit about the neighbourhood you live in.
My family and I live in North Dayton, right off of the Dixie Strip. It's a wilder part of town with lots of clubs and pawnshops and empty buildings. It's pretty unassuming, which is exactly what I love most about it. The houses are small and the people are neighbourly and there is potential every which way you look!
How long have you lived in Ohio for?
I've lived in Ohio my entire life! The beauty of this place is that it can change as you change. The seasons and traditions keep a sweet steadiness but the underbelly is full of new things to discover.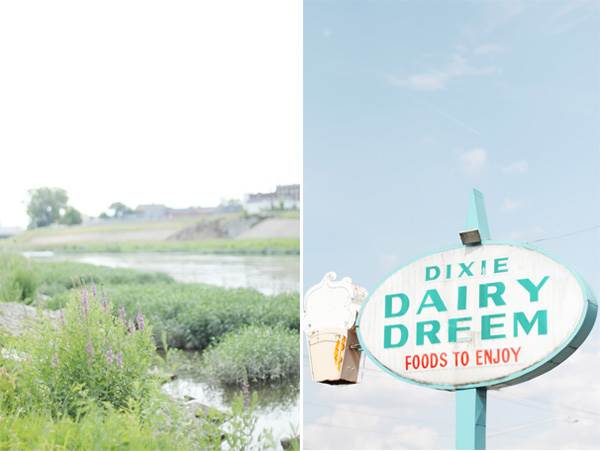 Tell us a little about the house you live in – how have your decorated it? Is your studio space also here?
Our house is old and tiny and pretty perfect for us. We've slowly been tearing things down and building it back up and making it our own. Living in the area that we do has afforded us the money and space to be able to do what we want with the place. Our downstairs living space has a loft and plywood floors (that I sanded myself while 8 months pregnant!) The rest is full of local thrift and antique finds.
What kind of stereotype has Ohio earned?
Ohio has fully earned its midwest charm, unpredictable weather and beautiful farms.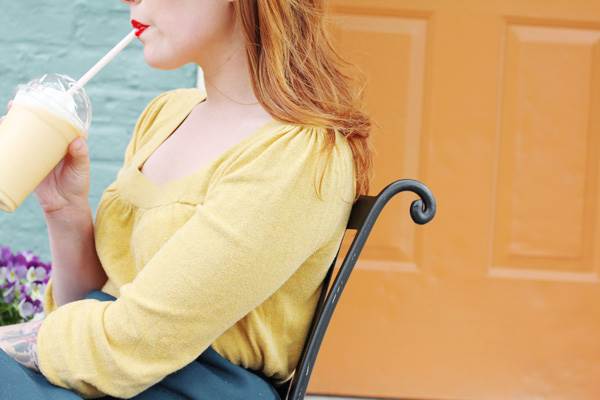 What is different to Ohio than what people expect it to be?
It really is more eclectic than most people think, Dayton especially. Urban life and rural life overlap in a really great way. You can spend an evening in the city listening to music or going to a gallery opening and be just a few miles away from fields and woods and open skies.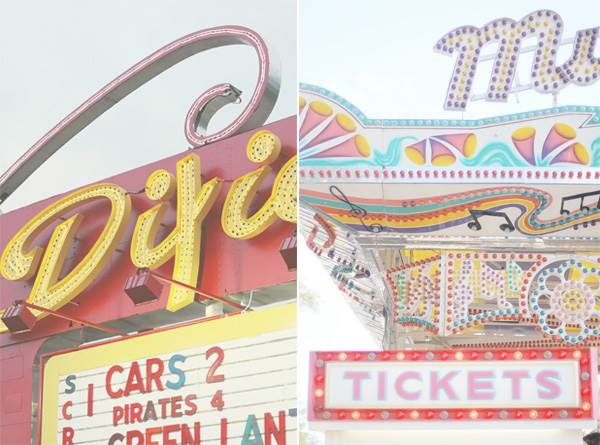 If you had a day to take an Australian around your town on a Sunday afternoon, what would you do?
Oh what fun! I would take you downtown to Olive for brunch then for a short walk over to PRESS for coffee. While we're in the neighborhood we could do some vintage shopping in the Oregon District. Next I would take you to Carillon Park for a picnic and to watch a game of vintage baseball. The top of Woodland Cemetery has the best view of the city, so we would have to stop there for a peek. If it was raining we could roam around the Art Museum, see a movie at The Neon or an old film at the Victoria Theater, maybe hide out in Bonnet's Bookstore. After that, dinner up in the balcony at Thai 9: mango curry and sushi and handmade coconut ice cream for dessert. If we were up for it, we could go to Canal Street Tavern for drinks and to listen to music, then definitely back to our place for an Ohio-style dance party!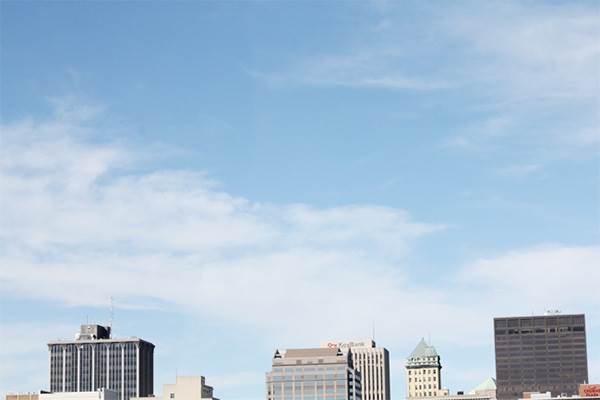 Tell us about the spaces and places in your photographs.
Dayton is a beautiful city to photograph – lots of great old buildings and kitschy roadside signs, murals, parks, and festivals! I love to take pictures of small but mighty moments and there are so many happening around here.
What are some of your favourite places to photograph in Ohio? Why?
County fairs in Ohio are by far my favorite! There are vintage carnival rides, cotton candy, candy apples, corn stalks, pies with winning ribbons on them, old photo booths and funny animals. Fairs always happen here at the end of the summer, right before school starts back up. It's such an amazing time of year!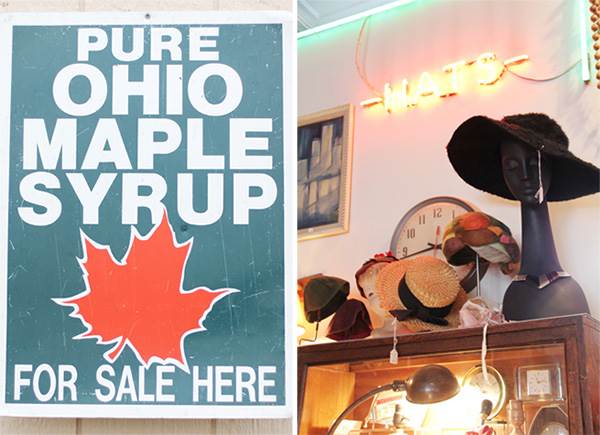 How has living there influenced your work?
Ohio has the most beautiful and exaggerated seasons. In the spring the trees explode with blossoms and in the fall they are bursting with color. Cornfields turn from green to gold. The rhythm of things around here definitely inspires me.
What album do you think would be the best soundtrack for walking around?
Any Guided By Voices, and maybe a little of The Ohio Players thrown in for good measure. They're both bands from Dayton.
Is there a place that is a bit uncool that you secretly really like?
Julia's Nite Club in Dayton is a place that my guy and I love to go to, mostly because it's not the hippest place at all and on Saturday nights they play the best music! It's like being at a wedding reception or on a cruise ship: the funniest mix of people dancing to party music. It's not very often you can be on a tiny dance floor next to an older couple ballroom dancing to Michael Jackson.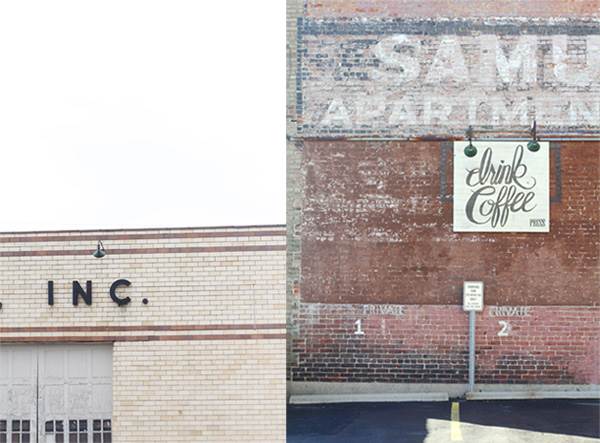 Where is the best place to have a picnic?
Besides Carillon Park, the next best place to picnic is on the river. We love to go canoeing and bring along a basket of food. There are lots of great spots to stop along the way to spread a blanket or swim a bit.
Where is the best place to see a gig?
Blind Bob's or Canal Street Tavern always have something good going on. The Fraze is a great outdoor venue to see more mainstream acts...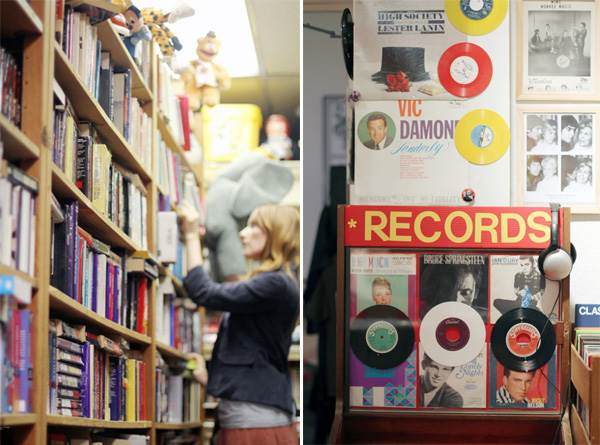 Where is the best place to get a drink?
Go to Century Bar for drinks and don't forget to use the jukebox!
Where is the best place to buy some records?
The Record Gallery is a great place to hide out and dig for vinyl.
Where is the best place to nab a vintage dress?
Feathers in the Oregon District is my favorite spot to find a nice handpicked collection of vintage dresses. If you are up for the hunt, St. Francis Thrift or the Salvation Army both have some good finds every now and again.