photographer interview: kate seabrook's endbahnhof
We have a chat to photographer Kate Seabrook, who has been travelling around on Berlin's incredibly punctual public transport system and taking snaps of all their oddball (and beautiful) stations.
Berlin has long been a favourite subject for photographers who like both urban decay and bratwurst. Not only are the design features of the city completely different on the east and west side of where the wall once stood, but the comparison between the old and new allows a perfect vantage point for where the viewer sits in history.
We had a chat to previously-featured frankie photographer Kate Seabrook about her latest project, Endbahnhof, and how she has been travelling around on Berlin's incredibly punctual public transport system, taking snaps of all their oddball (and beautiful) stations.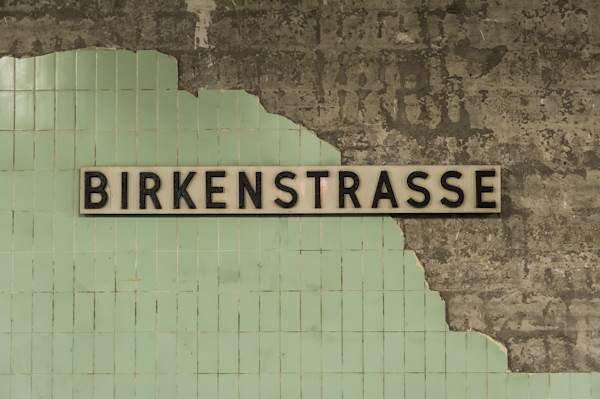 What is your name and how old are you? My name is Kate Seabrook and I am 33 years old.
Where were you born and where do you live now? I was born in Sydney where I lived for 24 years before moving to Melbourne. After eight years in Melbourne, my husband and I moved to Berlin, which we have been calling home for just over a year.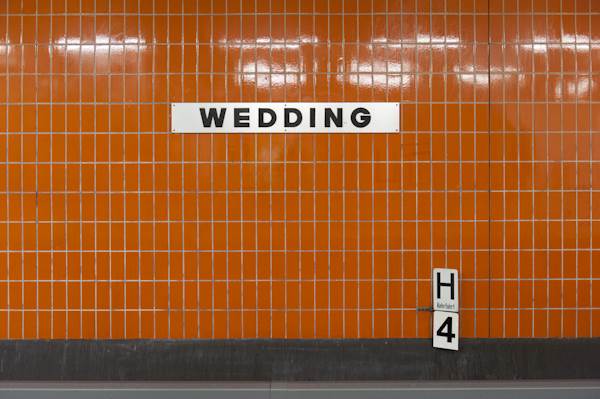 How does where you grew up and where you live now affect your photography? I grew up in the sleepy suburbs and when I was a child I loved nothing more than the hustle and bustle and bright lights of the city. I've always had a fascination with urban environments - I find the constant noise and activity very comforting. Now that I am living in the city, all the visual material I need is right at my doorstep.
What areas, things or people in your neighbourhood do you most like to photograph? I like to shine a light on things that most people would walk past every day without a second glance. If I am not shooting train stations, you'll probably find me photographinga particularly interesting garbage bin or a fading sign hanging from a shop facade.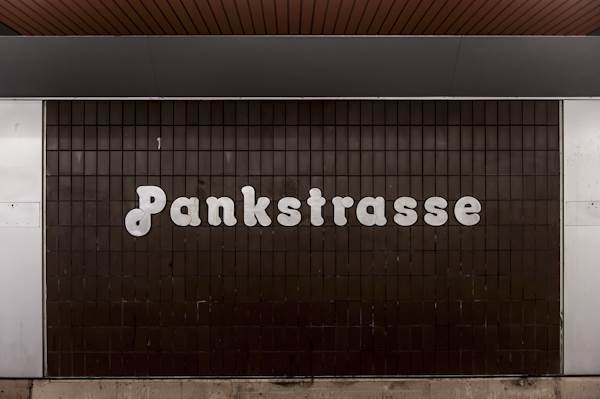 What do you shoot on and why do you choose to use that type? Most of my work is shot on a DSLR. My background is in live music photography and being able to switch quickly between ISOs is very important to me. This is also applicable to Endbahnhof where some stations are brightly lit and others very dark. I do have an Olympus Trip 35 and a lovely old Voigtländer rangefinder which I will load up with some cheap film and take wandering when I feel like a break from digital perfectionism.
Is there a certain camera or type of film that you wish you could own? Not really, I'm pretty enamoured with my D700! I'd love a macro lens to shoot the tiny details of life. I also wish I could afford to shoot film more often; as although the film is cheap, developing is expensive!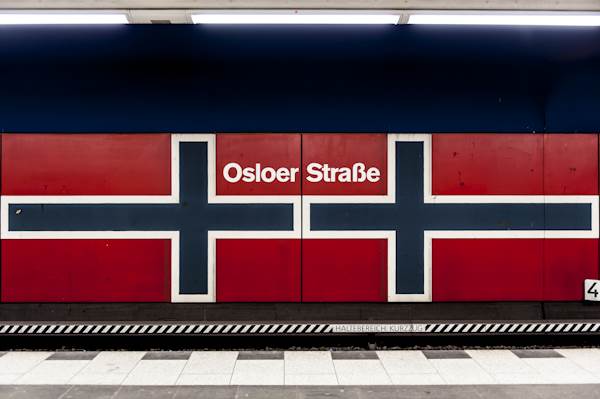 Can you tell us a little more about this latest project of yours? Endbahnhof is a photographic series documenting Berlin's entire U-Bahn system, end to end, one line at a time. The idea for the project was born out of an appreciation of the impressive and varied styles of U-bahn architecture and typography and the reliability of the system to get Berliners where they need to go. What makes Endbahnhof special is that each line is shot in a single journey, disembarking at each station to photograph it before the next train arrives.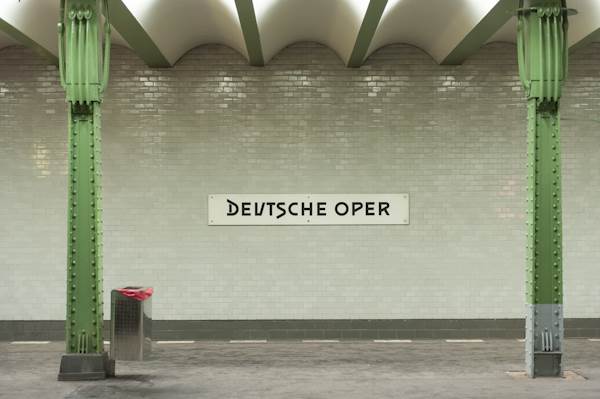 What kind of things have your learned about German design from photographing their public transport system? I have found it very interesting that the architecture of the U-bahn station reflects the local area. Generally speaking, the historical working class and former communist neighbourhoods tend to have stations that are more purist in design, whilst the most elaborate designs can be found in wealthy former West Berlin neighbourhoods such as Wilmersdorf. The thing I really love is that anyone can experience these extremes of architectural design for the cost of a train ticket!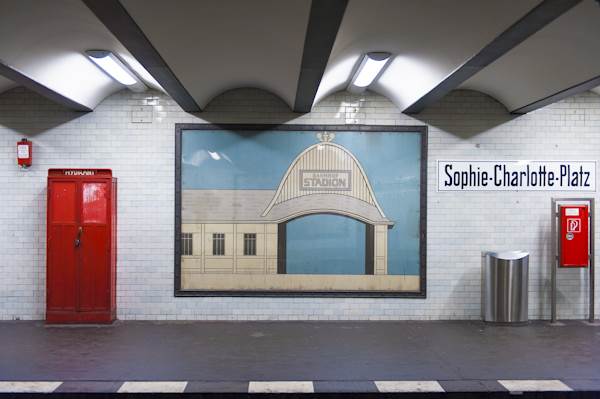 Which areas have the best stops? I find the best stops are further out of the centre of Berlin. It is like a little reward for making the journey! In my own neighbourhood of Wedding, I love Pankstrasse for the  use of the fabulous '70s Octopuss font designed by Colin Brignall, interestingly also used for the cover art of a Blondie release of "The Tide Is High". The highest concentration of interesting stops is on the stretch of the U7 line running from Wilmersdorf to Spandau, which is a wonderland of pop art and post-modernist architecture. I have been saving this line until last, so it may or may not be online by the time you read this!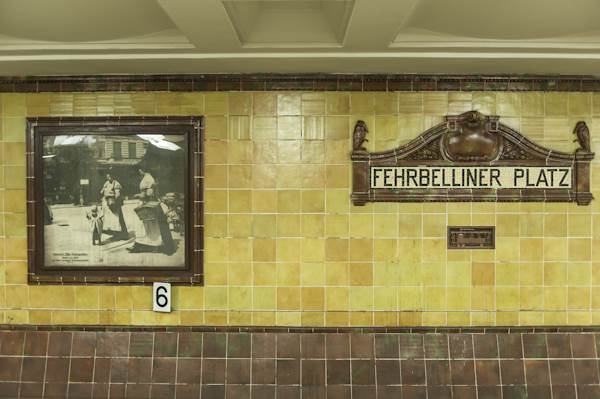 Do you prefer to create set-up photographs, or just wander the streets until you see a photo? I'm definitely a wanderer! The magic happens in the most unexpected places.
If you were to teach a photography appreciation class, what kind of lessons would you try to teach your students? Shoot what you love and find your own voice. William Klein had the best advice for budding photographers: "Be yourself. I much prefer seeing something, even if it is clumsy, that doesn't look like somebody else's work."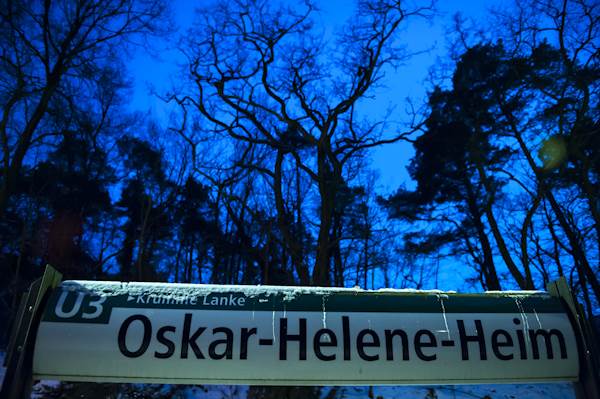 What is the strangest thing or thought that has inspired a photo? Probably the concept for Endbahnhof! I think a few folks might have thought I was a little obsessive compulsive to travel to every single station on the U-bahn map, but for me it is all just part of telling a complete story with a beginning, a middle and an end. When I hear that announcement "Endbahnhof, bitte aussteigen Sie!" after completing a line, I feel like I am closing the cover after finishing a satisfying book.
What do you enjoy doing when not taking photos? Hanging out with my husband Simon and my cat Igor, drinking copious amounts of tea, attending gigs in lounge rooms or punk rock venues, rummaging through boxes in Berlin's many flea markets in search of psychedelic fabrics and homewares, and cooking delicious feasts for friends.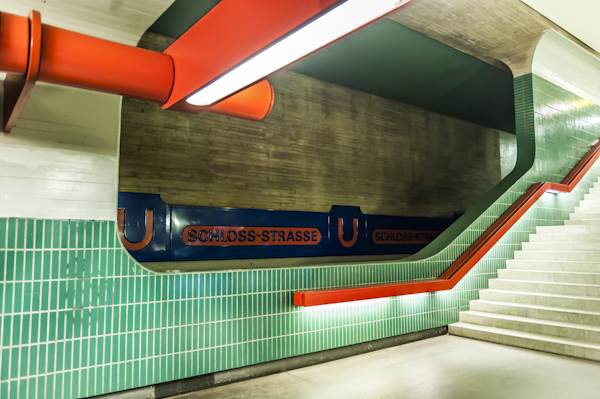 Where can we see more of your work?