nicola odemann photography interview
Nicola Odermann is a German photographer who likes nothing more than taking a morning constitutional around her local mountain range. As you do.
Nicola Odermann is a German photographer who likes nothing more than taking a morning constitutional around her local mountain range. As you do.
When we came across her collection of landscapes it immediately made us want to drive to our nearest slice of wilderness, take out our camera and put on a parka (which is more than welcome in this sweltering weather). That said, if we even attempted to replicate the beauty and rich depth of colour in these snaps, we'd just end up with some polaroids of pine needles and hiking shoe blisters.
We had a little chat below with Nicola about her photography and yearning to run into the wild blue.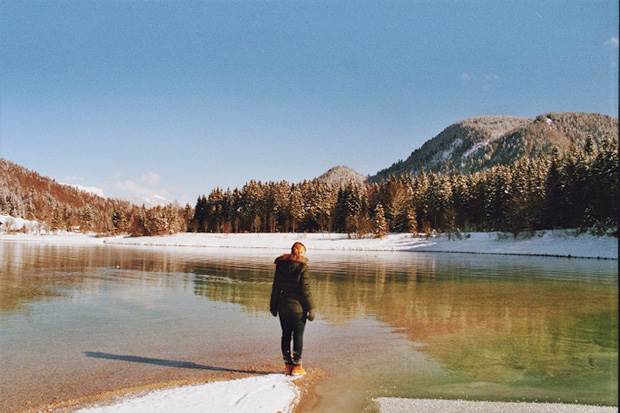 What is your name and how old are you? My name is Nicola Odemann and I'm 21 years old.
Where were you born and where do you live now? I was born in Sindelfingen, raised in Bad Toelz and now live in Muenster, Germany.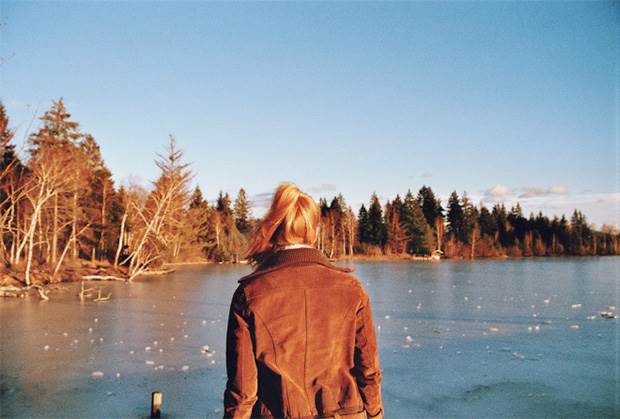 How did where you grew up affect your photography? I grew up in the mountains of southern Germany and I've therefore spent a lot of time in the great outdoors. This naturally led to me taking a lot of photos of these adventures. This place has inspired me to always memorise beautiful moments and places. No matter if I'm in Muenster, Bad Toelz or travelling the world, that's what I'll always do.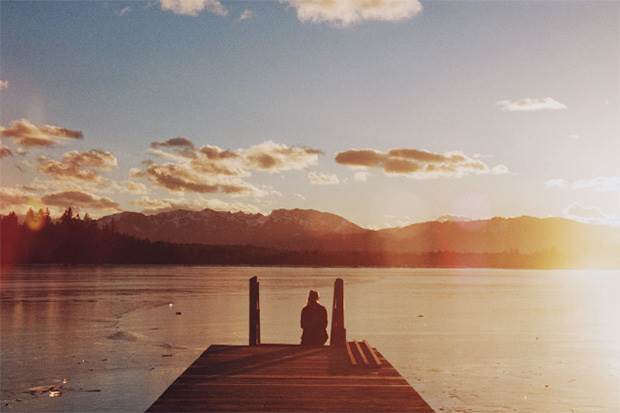 What areas, things or people in your neighbourhood do you most like to photograph? I mostly take photos when I'm in nature or travelling. Being on top of a mountain or swimming in a beautiful lake are some of my favourite things to do and to photograph. And I love to take photos of my sisters as they never say no and are always so patient and beautiful.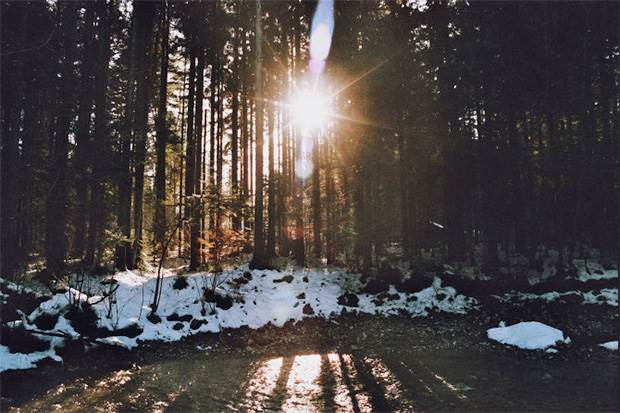 What do you shoot on (digital or analogue) and why do you choose to use that type? I shoot analogue because I think it is more personal. Photos taken with film look different and I just love that look. But there are a lot of photographers I admire who shoot digital, so this isn't an 'either/or' situation for me. It's just what fits best for me.
Is there a certain camera or type of film that you wish you could own? I'd like to own a Leica one day.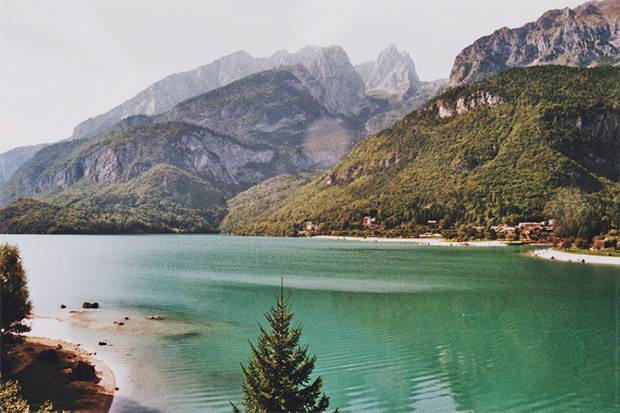 Is there a running theme to the work you create, or do you just make whatever comes to mind? I would like to show the relationship between humans and nature but this is not my running theme - just a side effect. My photos are memories from my travels and adventures. The spontaneity of moments will always come first.
What kinds of ideas and things are you working on at the moment? I will fly to Nepal in a few weeks and I cannot wait to photograph the mountains and people of this poor (but rich in beauty) country.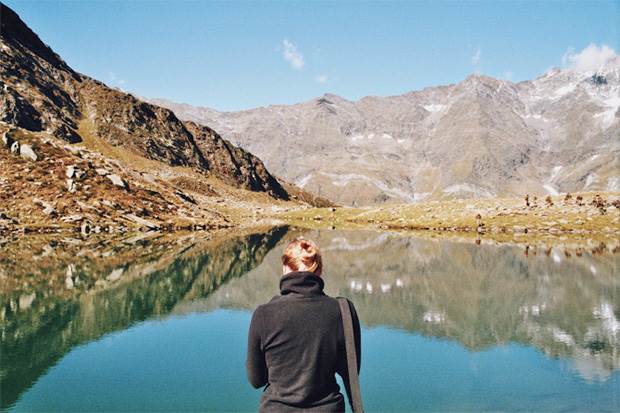 How does nature inspire your work? John Muir once said, "In every walk with nature, one receives far more than he seeks." This is so true. I don't plan my photos but I just take them while being on the road or in the mountains, only surrounded by nature and people I love. That's all I need.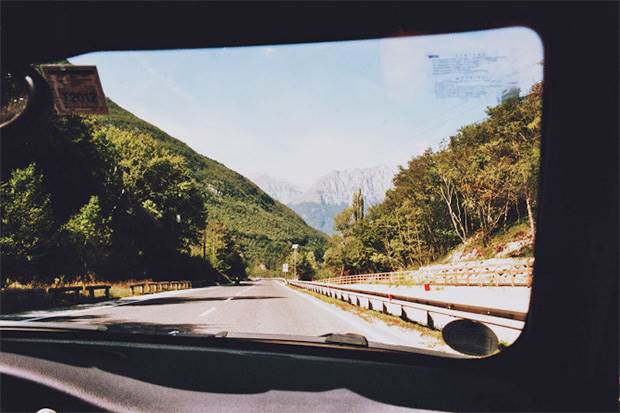 What are you aiming to express in your photographs? I want to show how beautiful this world is and I want to awaken the wanderlust in people. If I can take a photo of a wonderful place that makes another person want to go there, then that's all I want to achieve with my photos.
If you were to teach a photography appreciation class, what kind of lessons would you try to teach your students? Beauty is everywhere, you just have to go out and see it. (It really is as simple as that!)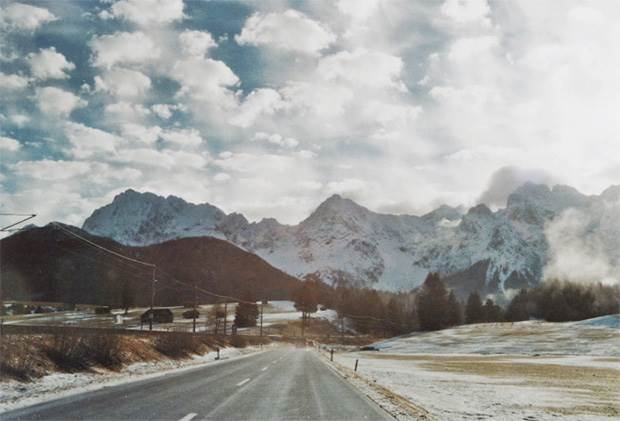 What are some of the challenges that you are facing in modern times as a photographer? I shoot analogue and buying and developing films is really expensive. It's worth it though, but it can get annoying...
What other budding photographers do you love? Jocelyn Catterson, Nirrimi Hakanson, Kevin Russ, Randy P. Martin, Nastia Sukhanova, Rachael Schumacher, Benjamin Evans and Bastian Kalous. But these are just a few, there are so many amazing photographers on flickr, it's a great source for inspiration.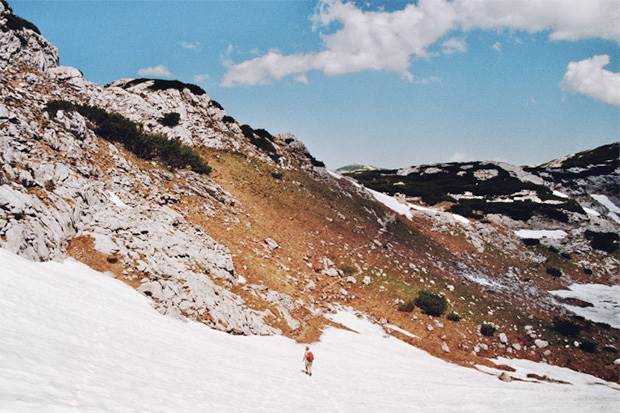 What do you enjoy doing when not taking photos? Apart from travelling and adventuring, I love to go to concerts, make music or just spend time with the people I love.
Where can we see more of your work?
nicolaodemann.com or my flickr.