mei li sleepwear
Delightfully loose and lovely garms to lounge in.
We're going to be honest with you here. If we could spend the whole day in our pyjamas – as in, leave the house in the very thing we woke up in, avoid the 15 minutes of umming and ahhing over what to wear, and all the while attract no odd looks in public – we'd be a bunch of happy chaps. We'd be so overjoyed, in fact, that we'd cartwheel our way to work, where we would then eat lunch and never again struggle with that too-tight-in-the-pants feeling. Our productivity would go up by approximately 20 per cent.
Something about Mei Li sleepwear suggests that these things are possible. You see, designer Emily Thiang has created a delightful mix-and-match range of pjs in simple shapes that you could very well take out of bed. And if you can't make it work for the office, well, they're pretty comfy duds to just lounge about in, too. A solid three thumbs up.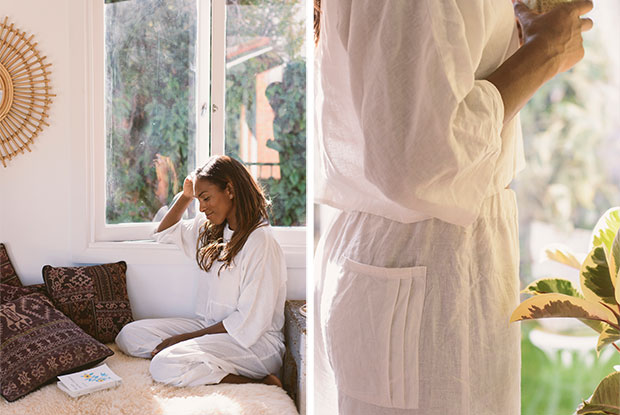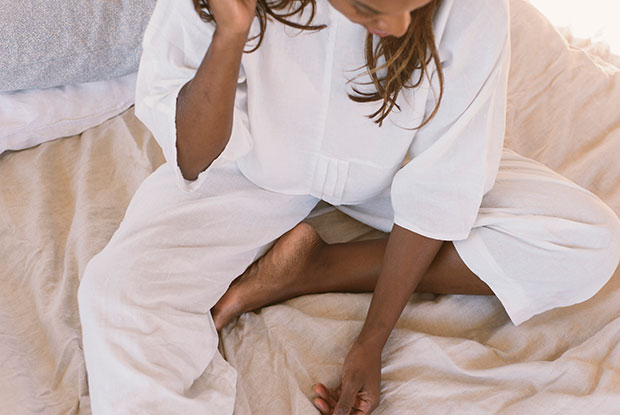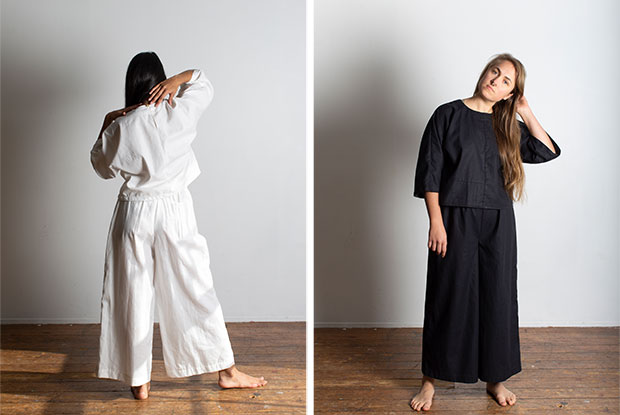 photos by Nat McComas