lucy wilkinson photography interview
You don't have to be a photographer by trade to be able to take some super special snaps. Londoner Lucy Wilkinson is proof of this.
You don't have to be a photographer by trade to be able to take some super special snaps. Londoner Lucy Wilkinson is proof of this – working at an art gallery by day, she gets handy with her camera shooting the people and places around her in her downtime. We had a chat with the part-time shutterbug about the benefits of shooting on analogue and the things she likes best about photo apps like Instagram.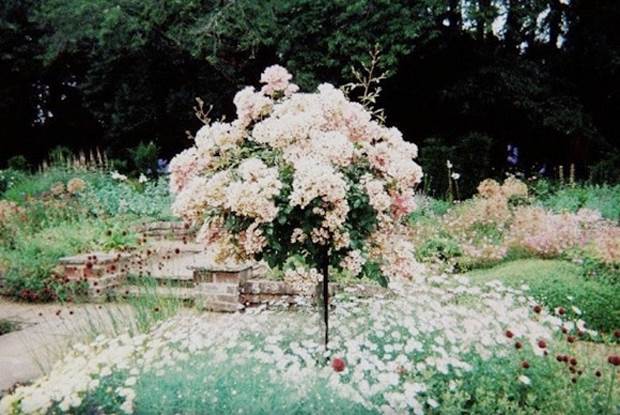 What is your name and how old are you? Lucy Wilkinson. I turned 22 a couple of months ago.

Where were you born and where do you live now? I was born near Skegness, which is a really kitsch English seaside town that thrived in the '60s and is now just run down and weird. I'm really excited to have just moved to London after studying in Yorkshire and working in Venice.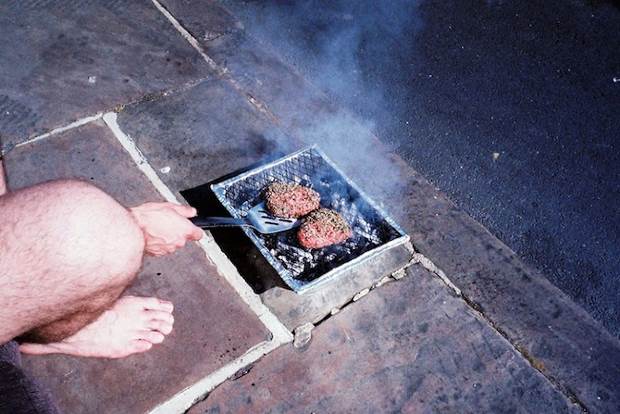 How does where you live affect your photography? Consciously not very much. I guess the people I hang around with change, so inevitably the subject differs. I'm always most motivated to take lots of pictures when I'm somewhere new in an attempt to digest everything I'm experiencing.

What kind of subjects interest you the most? Taking photos of my boyfriend and friends has always come quite naturally to me, normally to avoid really forced situations. Revising some old photos since starting my new job in a contemporary art gallery has made me realise how strict my compositions always are, so I'm hoping to play around with some art install photography sometime soon.

What do you shoot on (digital or analogue) and why do you choose to use that type? Most of the time I use a Japanese low light film camera, but not really out of nostalgia for an analogue past, but simply because it does everything I want it to. I've solely used a digital camera in the past, which was actually really insightful to how significant a split second between frames can change the outcome completely.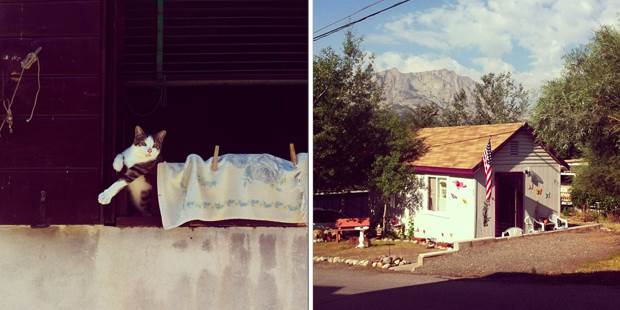 Is there a certain camera or type of film that you wish you could own? I think it's only a matter of time before I take the plunge and buy a Contax G2. Not only are they beautiful to handle and operate but I also think it would be the most fitting progression from what I use now, quality-wise.

When it comes to taking photos, do you have more of a controlled/set-up or spontaneous style? I definitely apply restrictions to a spontaneous moment. I almost always arrange any objects or spaces in my photos to make the little I have look even more interesting within the frame. People have gotten so good at prettying their lives up these days; it's hard to keep up!

Do you take the same care with personal photographs as you do with commercial/artistic work? The only commercial project I've worked on was for Urban Outfitters and even then I still took photos of guys I knew. I'm not sure if I would be able to get that obvious level of intimacy into a photograph of someone I barely knew. I get asked to do interviews because people have just stumbled upon my work and liked something about it enough to contact me, which I always find unbelievable and hugely flattering.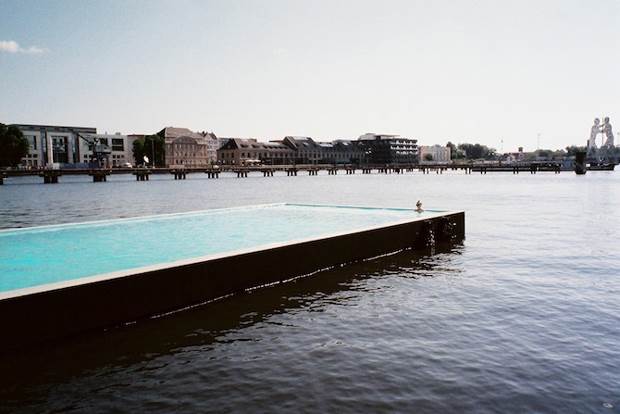 If you were to teach a photography class, what kind of lessons would you try to teach your students? I would probably stress the importance of working beyond what is expected by only taking photos when you're given a project. Instead I'd recommend getting involved in exhibitions, being included in publications and building an online platform.

What are your thoughts on the rise of mobile phone photography and Instagram? This is a really poignant question to me and I've been thinking a lot about it recently. I have definitely embraced it, and love using Instagram as a diary. But being quite nosey by nature, I'm fascinated by these squares of people's private lives, which they feel they should share. Some people I follow have really addictive photo streams and I find it difficult to sacrifice my daily scroll alongside my breakfast if I'm in a hurry.

What do you enjoy doing when not taking photos? When I'm not working in the gallery, I live an obvious and simple life. I like to go out for breakfast, go to exhibitions, read outside and look for bargain secondhand designer clothes on eBay. I'm in the process of rebuilding an old road bike, so I'm really looking forward to cycling around Yorkshire with my boyfriend.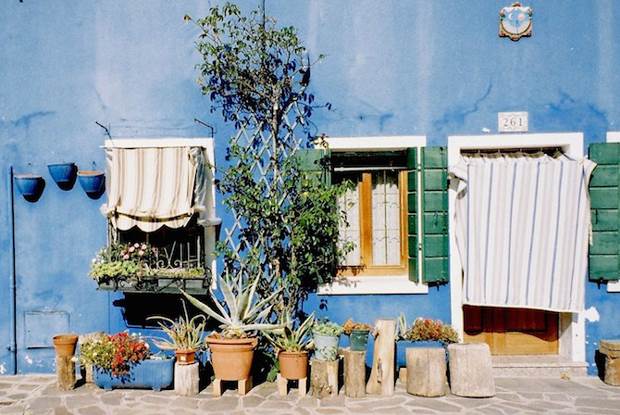 Where can we see more of your work? cargocollective.com/lucywilkinson or on Instagram @lucycwilkinson