how to keep yourself (and others) sane during this marriage equality postal plebiscite thingy
Because it's not always easy.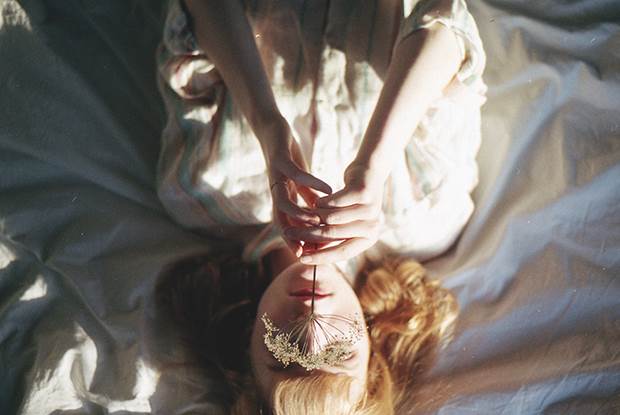 There's a lot of people across Australia feeling pretty shit right now. This campaign is already feeling brutal and exasperating and tiresome, and we're only halfway through. Anyway, as important as all the big voting stuff is, it's also important to keep yourself and everyone around you safe and mentally OK. We asked some of our sanest and gayest friends for suggestions, and here's what they came up with:
GET INVOLVED… If you want to get active, there's a tonne of stuff you can do, including doorknocking and campaigning on your phone. We organised a call-a-thon at frankie HQ and it was actually pretty good – it's about activating people to return votes rather than arguing and getting snotty. This resource kit has posters and flyers to print and display – a handy option if you're of the too-anxious-to-talk-to-strangers mindset.
…OR STAY IN YOUR BUBBLE It's OK not to be visible right now. It's OK to take a break from social media (especially the comments – ugh). It's OK to stop debating with your one conservative auntie who's going to vote 'no' no matter what. If you're lucky enough to have like-minded pals and family around you, retreat can be a good option. Seek out those you love, and who love you back. If you feel like you're alone in this: please know you're not. Organisations like QLife offer phone and online counselling across the country if you feel you need a natter.
FIND YOUR TRIBE This is like a more social version of staying in your bubble – but with the possibility of beer, music, dancing and rainbow glitter. There are plenty of queer-friendly community events happening around the place at the moment, and there are worse things to do than hang out with like-minded folk for some empathy-laden good times and plenty of hugs. Some of our favourites coming up soon: the Coming Back Out Ball in Melbourne for LGBTI elders, and the Gay History Walk for Cairns Tropical Pride. Check Facebook for stuff near you.
TUNE OUT 'Self care' is a bit of a thing right now, but it can be really useful if life is feeling a bit too much. Go for a walk, listen to a podcast, have a shamelessly indulgent long hot bath, paint your nails, bake cookies, watch mindless telly, listen to your favourite song and jump around the house like a mad person. Anything that puts a smile on your face and lets your brain turn a bit mooshy. Alone or with pals, whichever works for you. (We also recommend cheese.)
SHOW YOUR SUPPORT Walking around with a yes badge or t-shirt, or chucking a poster or sticker on your window or bumper bar, is a nice way of giving a thumbs-up to same-sex marriage. (You could even craft a sign or pin yourself!) Shows of support can mean a lot to a stranger having a poopy day, and – you never know – might remind some folk to return their ballots. If you feel safe and happy and cool with slapping rainbows all over yourself and your dwelling: go for it. (You can also get the kids involved. Everyone loves a finger-painted glitter rainbow.) You might also want to snap a Postbox Selfie, or trawl through the thread when you're in need of some positive democratic postal porn. Have a watch of this if you're in need of a perk-up, too. (Thanks, Ballarat!)
REMEMBER THIS IS NOT THE BE-ALL AND END-ALL Yes, we want to win this silly and not-at-all-necessary postal survey vote thingy. But if the 'no' vote is higher than expected, or the results are inconclusive, or the parliament interprets them weirdly – or any other shitty outcome, really – remember that this is not the end for LGBTIQ rights in Australia, and it's not the end for marriage equality reform. We'll just have to keep on chugging a little longer – after having a little sniffle and downing a schooner or two. This struggle has been going on a long time, and there are plenty of people who came before us. There will be more after us, too.
HELP IS HERE IF YOU NEED IT If you're having a tough time (especially a super-tough, feels-like-no-way-out time) there are lots of organisations dedicated to helping you feel OK again. Headspace has centres around the country as well as phone and online counselling, beyondblue has a lot of links to send you in the right direction for support (and can be a good starting point for helping out a pal or family member), and for crisis support, Lifeline has phone counselling 24/7 on 13 11 14. Also remember you can ask your friendly GP for a mental health plan that'll nab you up to 10 subsidised psych sessions if you need them. Don't be afraid to ask for help!
Very nice snap from Tina Sosna.