get fancy: the 'no makeup' look
In the same way that a smoky eye and red lippy might accessorise a fancy frock, it can be nice to have a quick fresh-faced look up your sleeve.
In the same way that a smoky eye and red lippy might accessorise a fancy frock, it can be nice to have a quick fresh-faced look up your sleeve, for days when you're getting about in some jeans and tee (but going makeup-free just feels a bit too revealing). A handful of products can get you through your Sunday brunch or dash to the market when you don't want your makeup to overpower your already lovely face.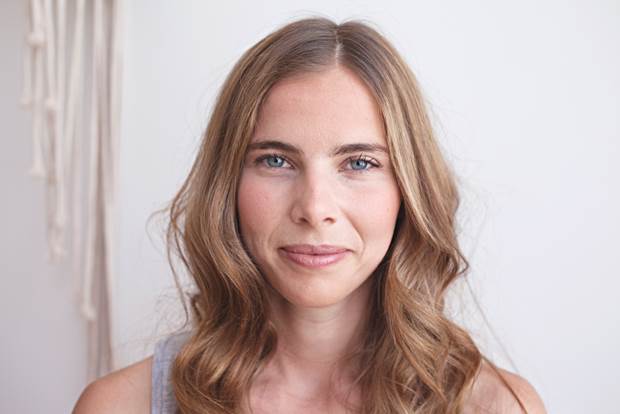 MATERIALS:

liquid concealer
pressed or transluscent powder
natural pink blush – powder or creme
neutral eyeshadow colours – taupe/peach/cream
brown or clear mascara
eyebrow pencil
nude lipliner or crayon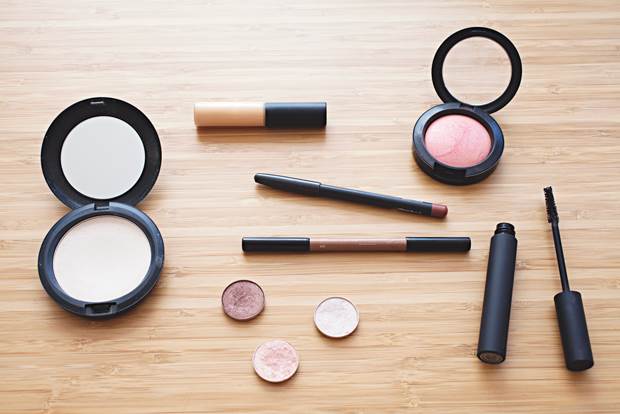 INSTRUCTIONS:

1. Your philosophy behind the "no makeup" look is the key factor in what colour and amount of makeup you choose to actually apply. Your aim should be to lightly cover any redness or imperfections and define your features without anyone being able to clearly see any makeup. Choose colours that are as close to the natural pigments in your skin, cheeks, lips, lashes and brows as possible. The finish of these products should be not-too-matte and not-too-shiny – you want to try and replicate your natural beauty without over-doing it.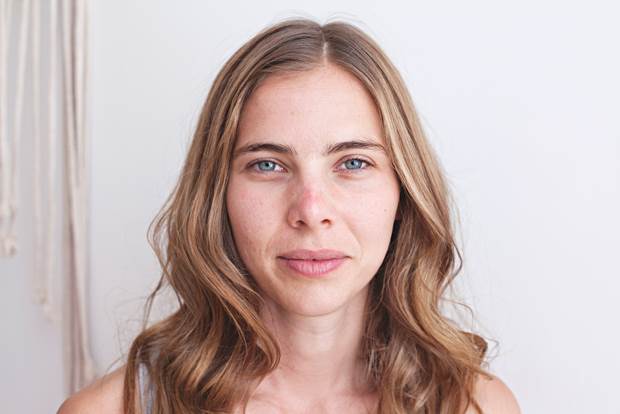 2. Dot a liquid concealer in places that generally need covering and could do with a bit of lightening up. Redness usually appears around our nose and chin and – let's face it - most of us have dark circles under our eyes and a red/brown tone to our eyelids.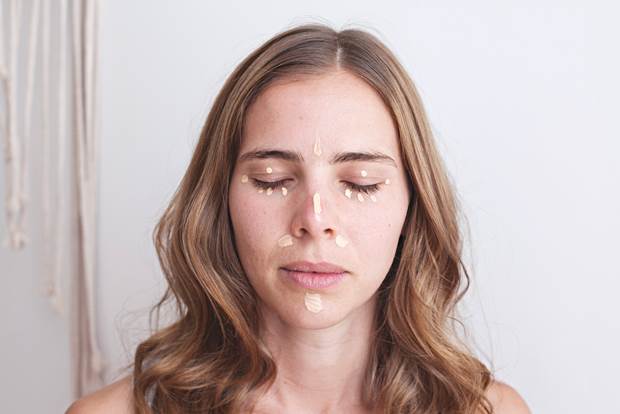 3. Blend the concealer in lightly with fingers, all the way up to the bottom lash bed and all over the eyelid up to the brow. Don't forget the inner corners where "that dark spot" is. If the shade is a match with your skin it should blend in and disappear.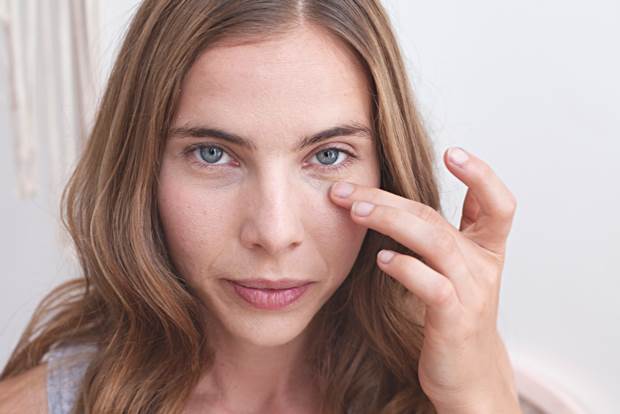 4. Using a big fluffy powder brush (or the powder puff/sponge that came with your pressed powder) apply a thin veil of powder over the entire face. You can also use loose transluscent powder. The powder should have no colour and be a match with your skin tone. Bronzer is then optional.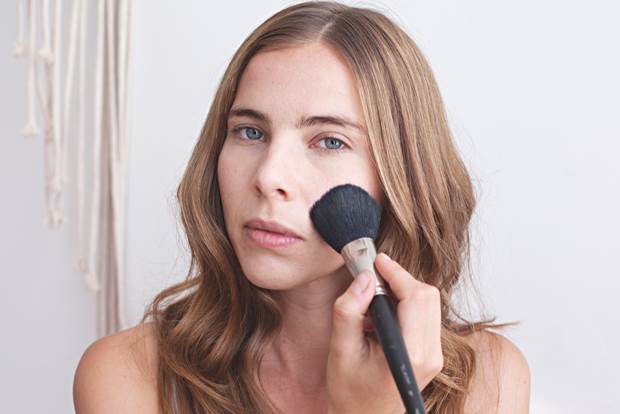 5. Curl your lashes if you like! Then wash a cream or peach-coloured shade over your eyelid. Use the light brown or taupe shade to subtly contour the crease.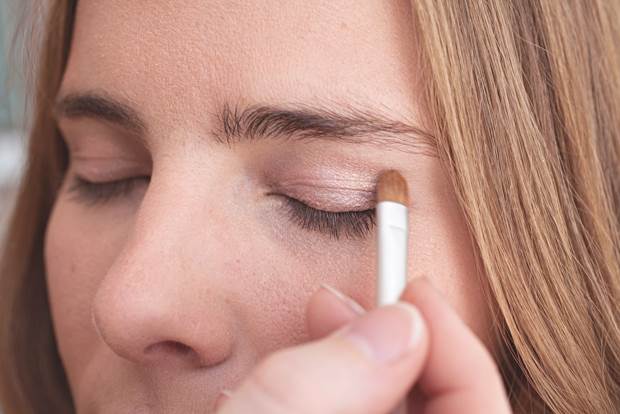 6. Mascara. We don't leave the house without it, right? If you must use black or that's all you have – go for it. But for a true "no makeup" look it's best to use brown or clear so that you don't look done up.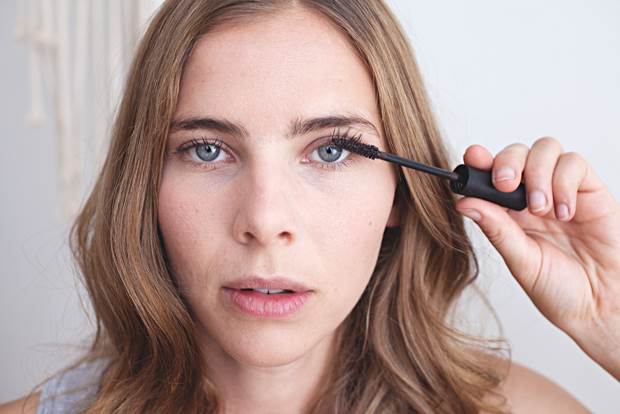 7. Remember you're defining your brows – not drawing them on. Make sure your pencil is sharp and "feather in" light, thin strokes to any gaps or fair sections. Depending on your brows, you may not need to do anything... however if your face powder goes through them you may need to put a bit of colour back in. You can even just use a clear brow gel.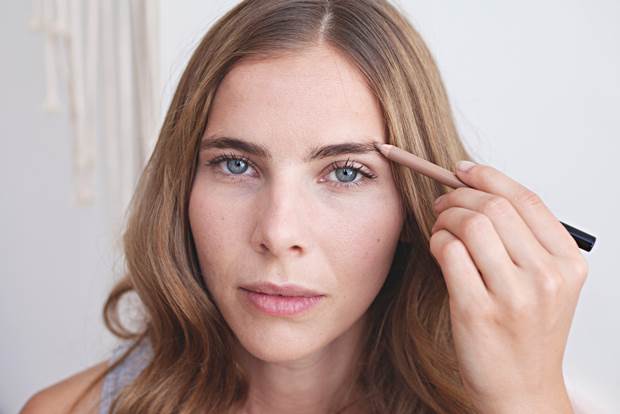 8. A soft subtle sheer pink is the colour that would come through when we naturally blush. Powder blush, cream blush or cheek stain are all good options as long as it's not too "perfect" and is only there to add a bit of colour to the face.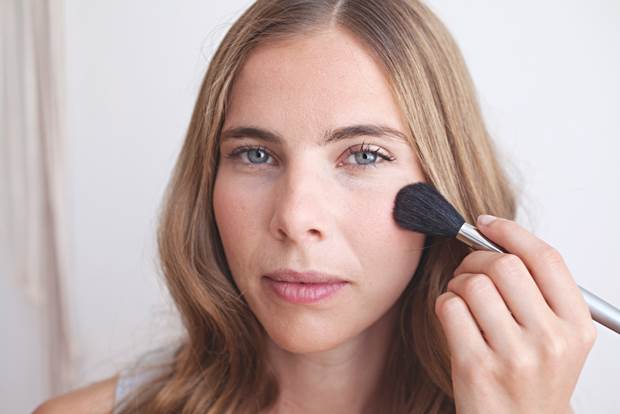 9. Lipliner or crayon is a subtle way of enhancing your lips – especially if you have a colour that is close to your natural lip colour. Colour in your lips without creating any lines. Rub the product in with your finger and then add some lip balm if your lips feel a bit dry.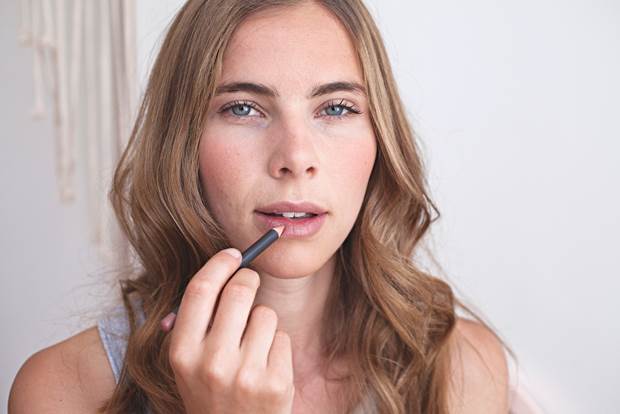 The pretty piccies of model Sarah were snapped by Natalie Jeffcott. Words are by Dana Leviston.