get fancy: french roll
We show you how to keep errant tresses in place (and look swanky as all get out) with this classic do.
In this installment of Get Fancy, we not only get fancy – we also get a little bit classy with this classic French roll tutorial. Follow the helpful steps below to learn how to sweep your hair up in the elegant do, then swan about your local hood with the confidence and swagger of a '50s movie star (because that's basically what you'll look like).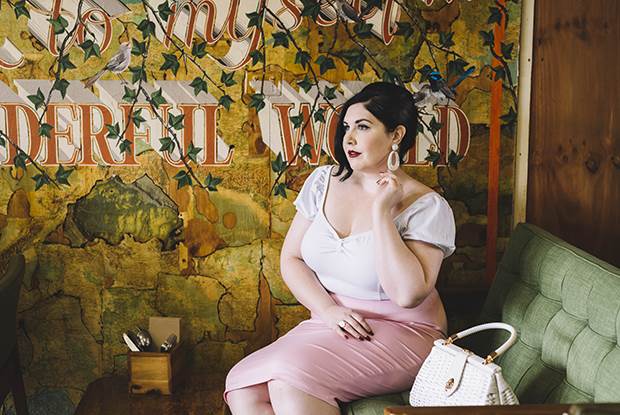 TOOLS:
tail comb
smoothing/teasing brush
bobby pins
hairspray
texture dust (optional)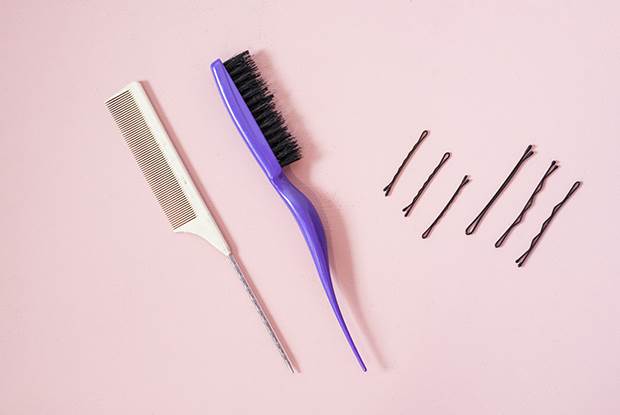 INSTRUCTIONS:
1. Lightly tease your crown for a bit of height. Tip: you can use texture dust for some extra body.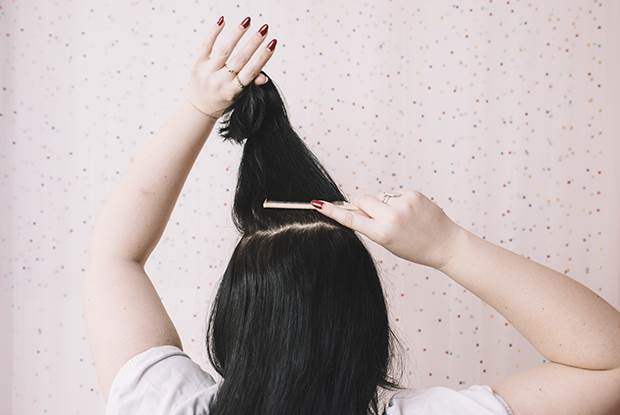 2. Secure the teased section with bobby pins.
3. Sweep hair across to the side and pin it. Note: if you're able to, use pins that match your hair colour. We've chosen to use a contrast colour for the tutorial as our model's hair is dark.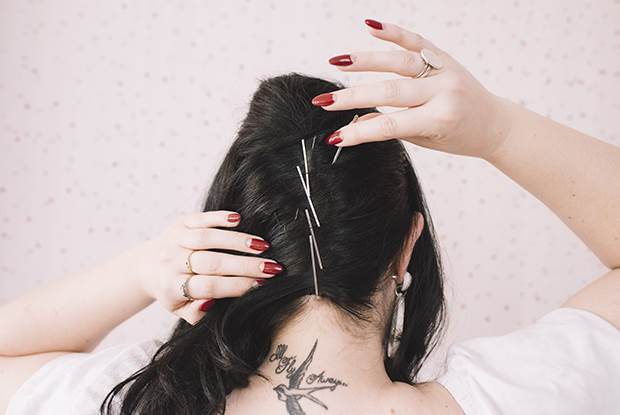 4. Wrap hair around your hand, as prep for the French roll.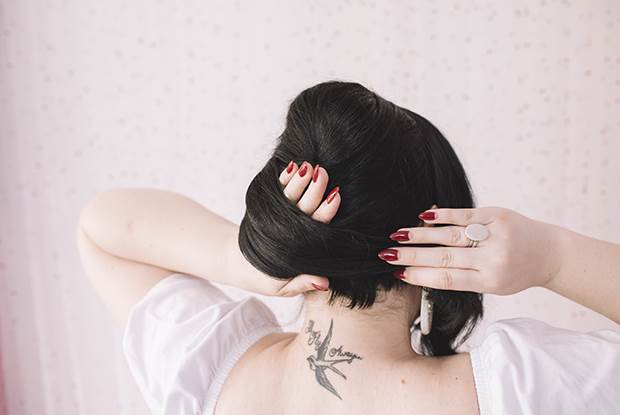 5. Pin hair in place and tuck in the ends.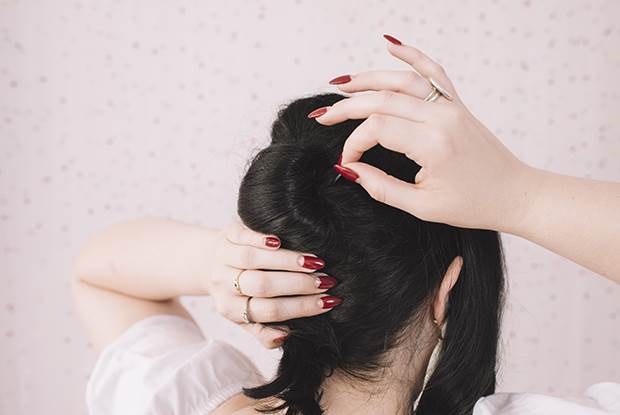 6. Smooth the top and pin in any loose ends.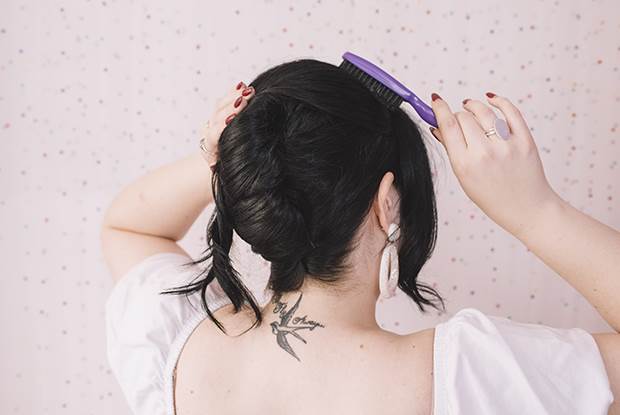 7. Spray with hairspray to finish off the style.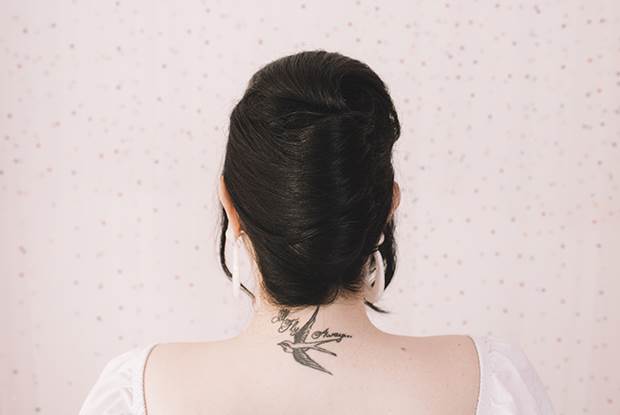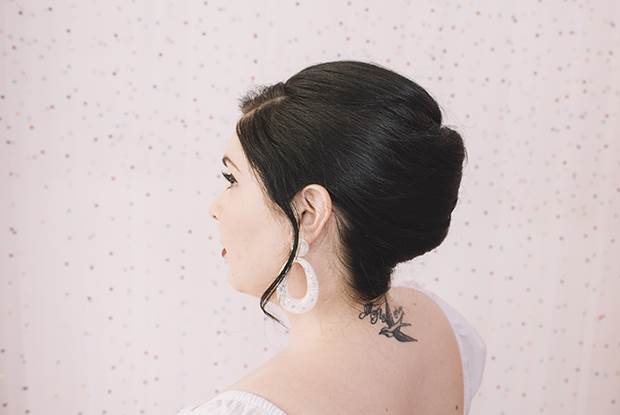 Make-up and tutorial by Dana Leviston. Hair by The Distinctive Dame. Our model is Sassy Voodoo Doll. And our shutterbug for this one was Phoebe Powell.