get fancy: false eyelashes
We give to you: a false eyelash how-to that will see you through the festive season.
It's the one you have all been waiting for - the tutorial that has been requested the most! We give to you: a false eyelash how-to that will see you through the festive season. False eyelashes have come a long way since the 1960s, and despite being avoided for a reasonable era or two, they're back with a fluttering vengeance. Many lengths, weights, styles and shapes are available and it's pretty easy to select a pair that will suit almost any occasion – from your work Christmas party to a fancy dress ball.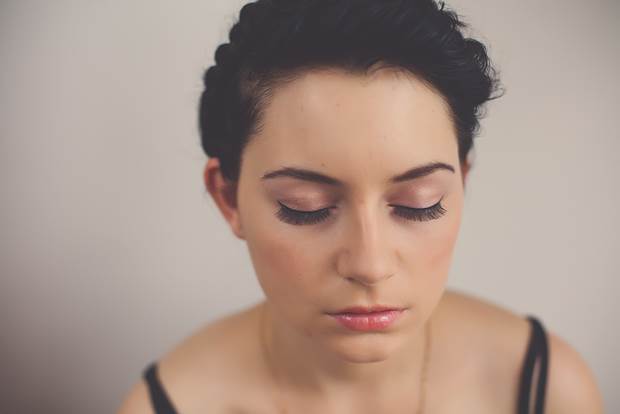 MATERIALS:

pair of lashes
glue (you can use the glue that comes with the lashes, but the Duo glue is best)
pointy cotton buds (optional)
a makeup brush or big marker
tweezers (optional)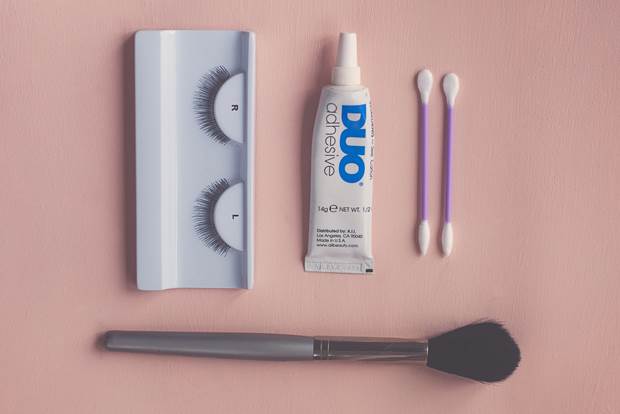 INSTRUCTIONS:

1. Complete your makeup but leave the mascara and eyeliner until after your false lashes are on. Lashes and glue adhere more effectively to bare natural lashes rather than lashes with mascara already on them.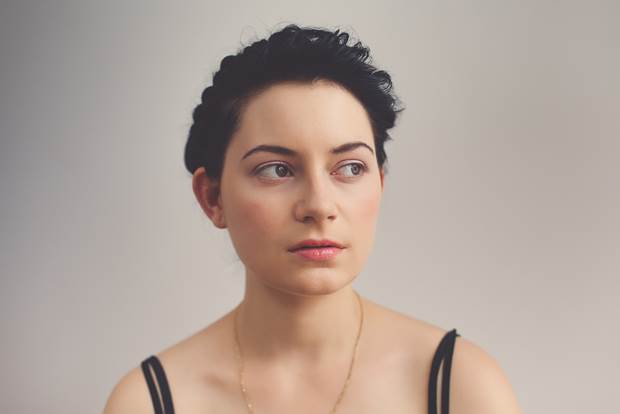 2. Gently peel the lashes from the packet – take note of the left and right sides. Most lash pairs have one for the left and one for the right eye and are shaped accordingly. Usually the outer end of the lash for the outer corners of the eye is longer in length. They will have a slightly tacky substance on the "string" of them already. Hold them around a makeup brush or fat marker for a minute to set them into a curled shape. This will make it easier to apply.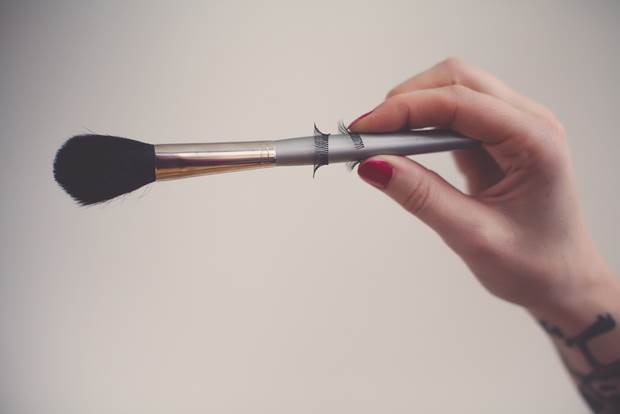 3. Hold the lashes up against your own to see if they fit. More often than not, they will be too long. Trim (with good scissors!) a few lashes at a time off the outer end of the lash. These will be the longer ones.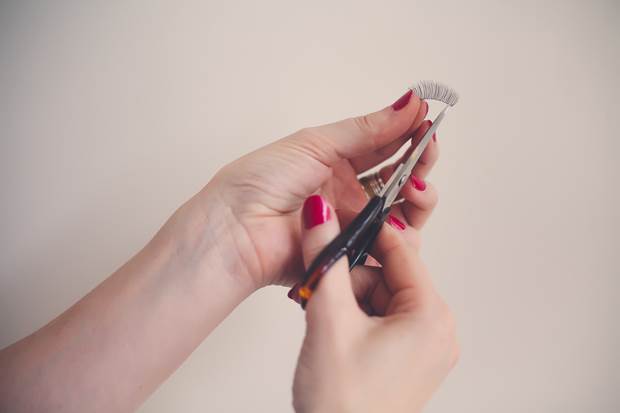 4. Apply the glue. You can squeeze it directly onto the string of the lash if you are confident, but if too much glue squeezes out unexpectedly there will be a mess. Try squeezing a line of glue onto the back of your hand and running the string through it. Make sure there is glue on each end. Wait 15 seconds for the glue to go slightly tacky before applying – it can be too wet and slippery if you try to put them straight on with fresh glue.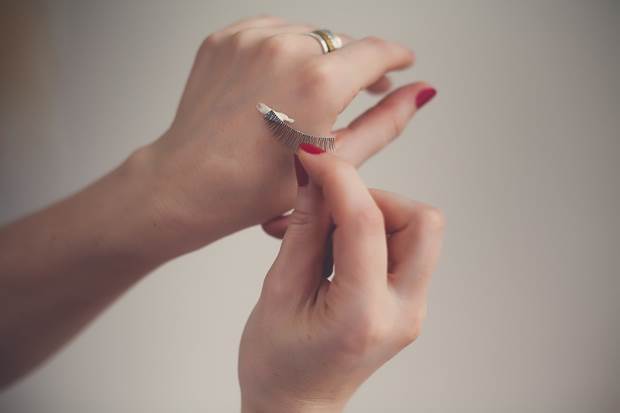 5. Line up the centre of the false lash with the centre of your own lash. Gently rest the string of the false lash against the natural lash bed. The idea is for the string of the false lash to sit flush with the roots of the natural lashes – without sticking it to (or getting glue on) the skin of the eyelid. You will have more control using your fingers when you put your own lashes on. Tweezers are great tools if you are putting them on a friend. Hold the ends down onto the inner and outer corners of the eye for five seconds until they are in place. Then let them dry for a few minutes with your eye looking straight ahead. Avoid too much blinking or closing your eye, otherwise the glue may stick to your bottom lashes.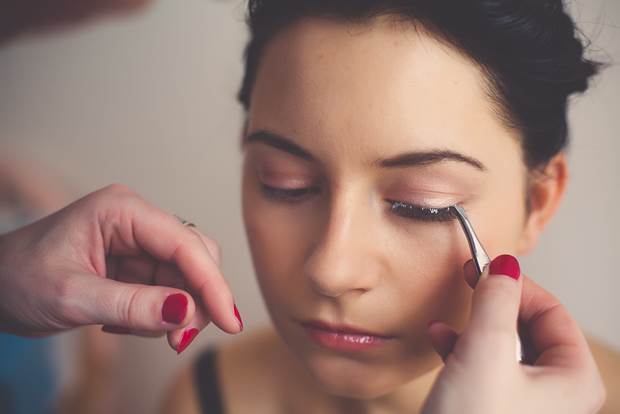 6. Occasionally the ends will lift and you will need to add more glue. You can put a little blob on the ball of a bobby pin and carefully add it to the end of the lash to re-stick it down. You can also use pointy cotton buds - these things are brilliant, not only for this purpose, but for your cosmetic bag in general. If your top lashes do happen to get a wee bit stuck to your bottom ones, you can also use a clean pointy cotton bud to separate them or remove any glue that has gone astray.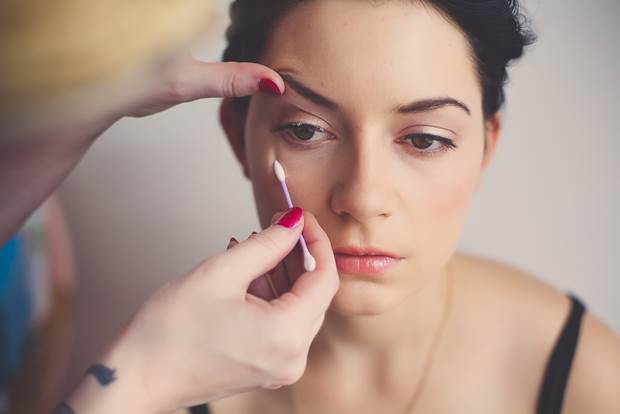 7. Apply your eyeliner along the lash bed. This finishes and defines the look and only a super-thin line needs to be added to keep the look fresh and natural. Obviously if you are dressing up in costume then you can go nuts, but like we said before – there are non-freaky ways to wear falsies. There are some that are so natural looking that you don't need any eyeliner at all.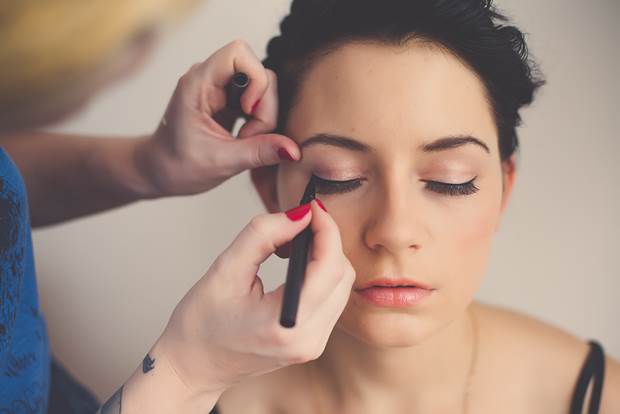 8. Add mascara. This is where your natural lashes can mesh beautifully with the false ones. Then you're all done - go forth and flutter!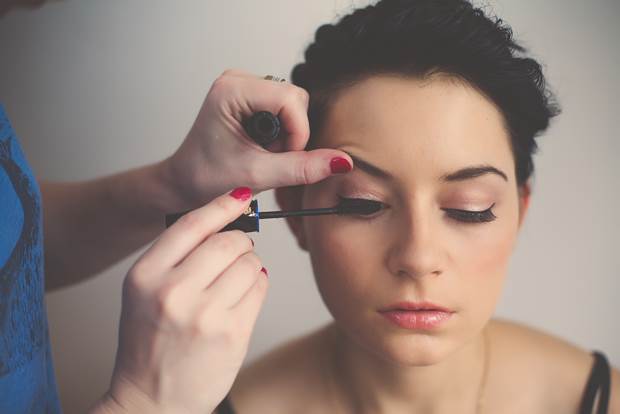 The pretty piccies of model Charlie were snapped by Kate Berry. Words are by Dana Leviston.