get fancy: '80s make-up tutorial
Cop a squiz at our '80s make-up guide and splash a bit of colour on your dial this New Year's Eve. Cyndi Lauper would be proud.
With New Year's Eve oh-so close, we thought a celebratory instalment of Get Fancy was well and truly in order. With this in mind, we offer you our supremely colourful '80s make-up tutorial. Channel your inner Cyndi Lauper and take a peek at the instructions below.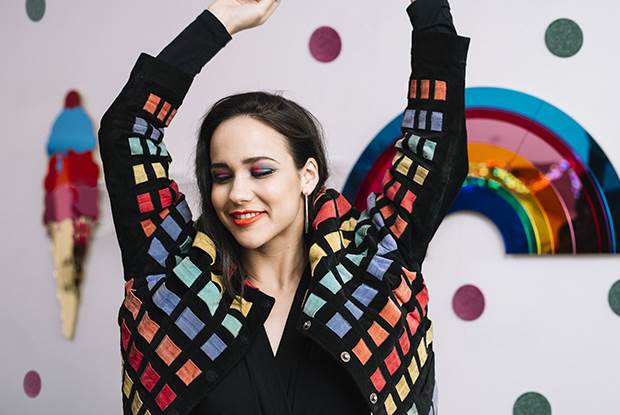 TOOLS:
2 to 3 bright eyeshadow colours
1 coloured eyeliner blush (a strong shade is best!)
black mascara (false lashes optional)
eyebrow tool and/or brow pencil
tiny, small and medium sized eyeshadow brushes
blush brush
red lipstick (a warm tone is best)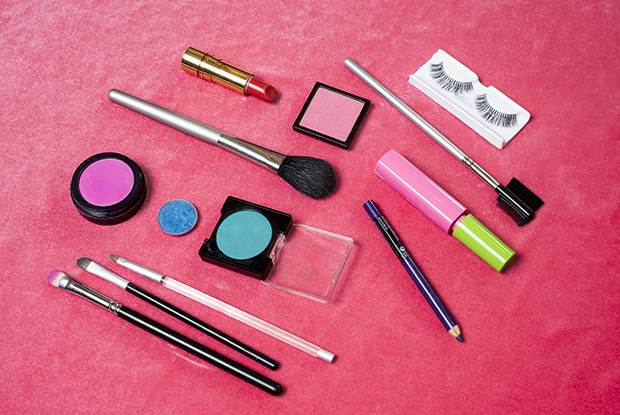 INSTRUCTIONS:
1. Apply your base make-up. A matte finish foundation is good for this look. Consider a little bronzer to contour and accentuate the cheekbones.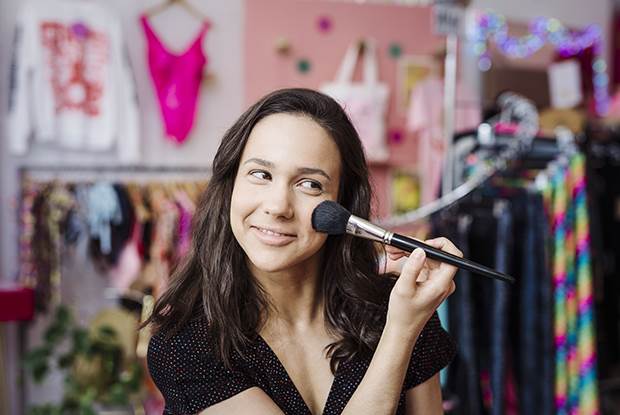 2. Take your first bright eyeshadow shade and apply to lids with a medium eyeshadow brush. Start from the inner corners and sweep up to the crease – or, if you want to go for a true 80s look, take it all the way up to the brow. Stop when you get halfway across the lid to make room for your second colour. Soften the edges slightly by blending with the brush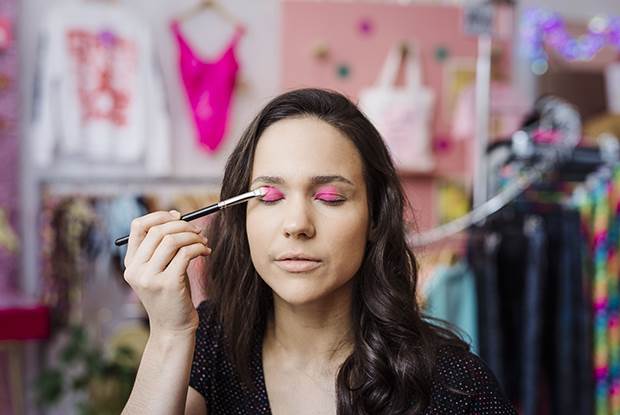 3. Use your small eyeshadow brush and second eyeshadow colour to fill in the other half of the eyelid. Blend the colour to the outer corners. Again, you can take to the eyeshadow right up to the brow if you wish – or just soften it into the crease.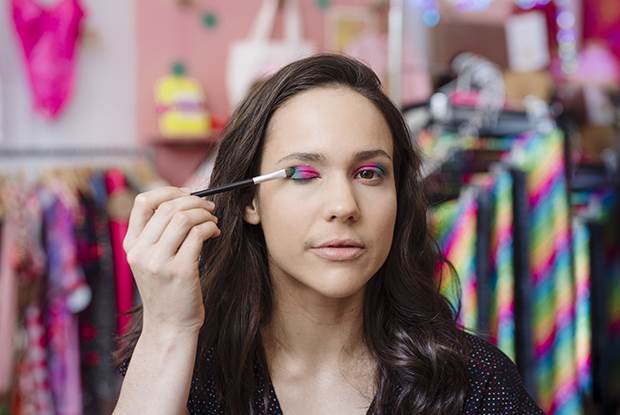 4. Use eyebrow pencil or powder to fill in your brows. Use a brow grooming tool to brush them upwards. This is your moment to embrace bushy Brooke Shields mega '80s brows; don't hold back. Apply false lashes (see tutorial here) or lots of black mascara to top lashes.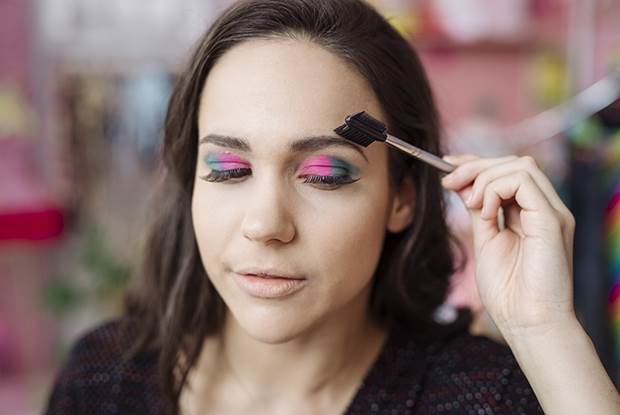 5. Once your lash glue and/or mascara has dried, take your tiny eyeshadow brush and apply your third shade of eyeshadow to your bottom lash bed from the inner corner to the centre.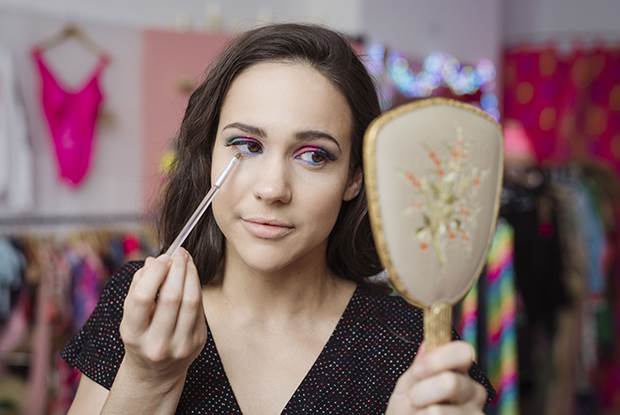 6. Use your coloured eyeliner to fill in the bottom lash bed from the centre to the outer corner. We're getting Cyndi Lauper vibes now.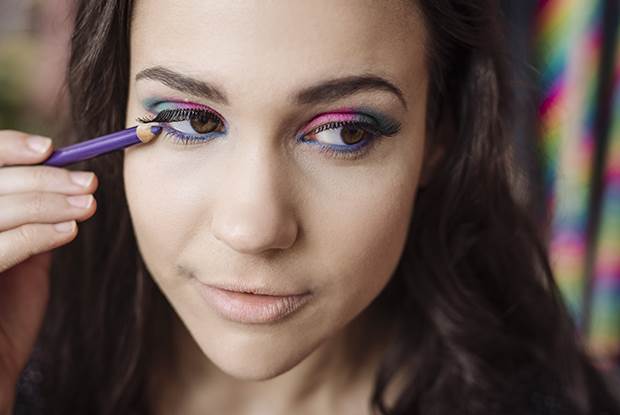 7. Add blush. You can put quite a lot on for this look! Sweep it up your cheekbones just like Boy George.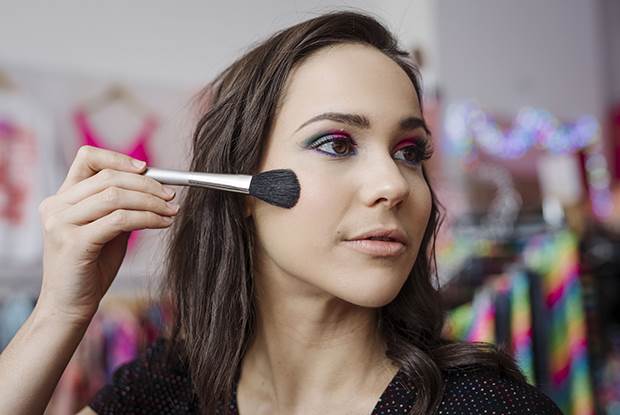 8. Complete your look with red hot red lips.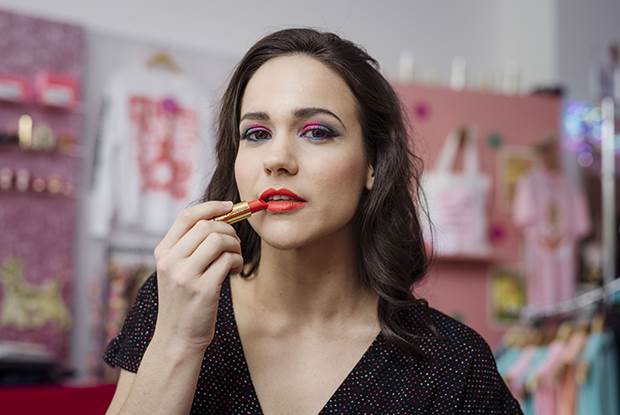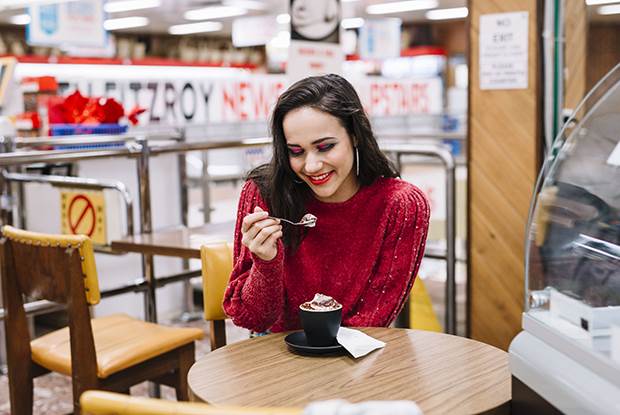 Words and make-up by Dana Leviston. Hair by The Distinctive Dame. Model is Lauren Drago. Snaps by Phoebe Powell. Locations: The Golden Poodle and Piedemontes Supermarket.