get fancy: '40s waves
Vintage styling for the modern day lady (no rollers or spending hours under a dryer required).
Channel the charm of old Hollywood glamour and embrace the grace of the Golden Age film starlets. This is vintage styling for the modern day lady, no sleeping in rollers or spending hours under a dryer required. Just grab a curling iron and transform your locks into a flowy style suitable for a fancy lunch, wedding or spectacular night on the town.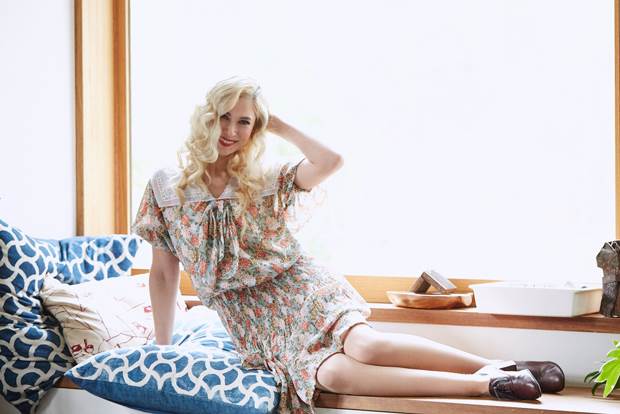 TOOLS
pincurl clips
duckbill clips
fine-tooth comb
wide-tooth comb
tail comb
curling iron
hairspray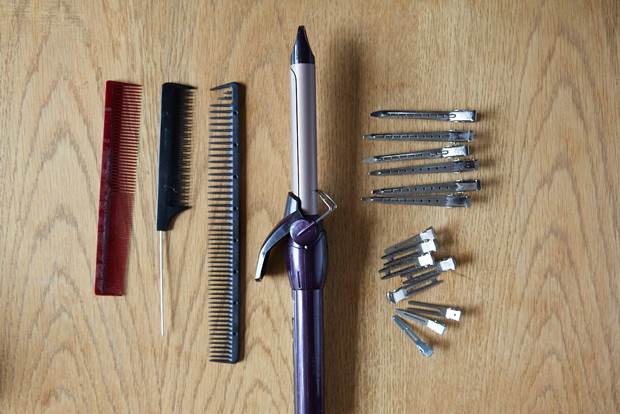 INSTRUCTIONS

1. Part hair to the right and blow dry in preparation for styling.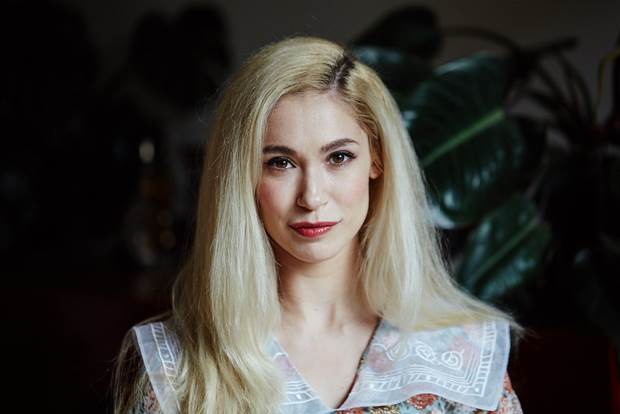 2. Section hair from ear to ear and clip crown section away from the rest of the hair.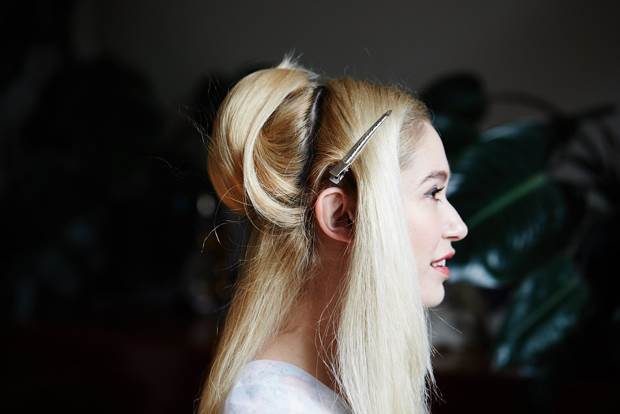 3. Section the back of the hair horizontally.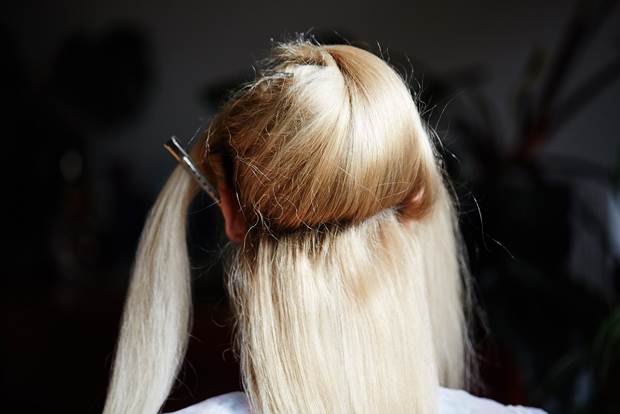 4. Take an inch section and twist around the curling wand, holding for about 15 seconds.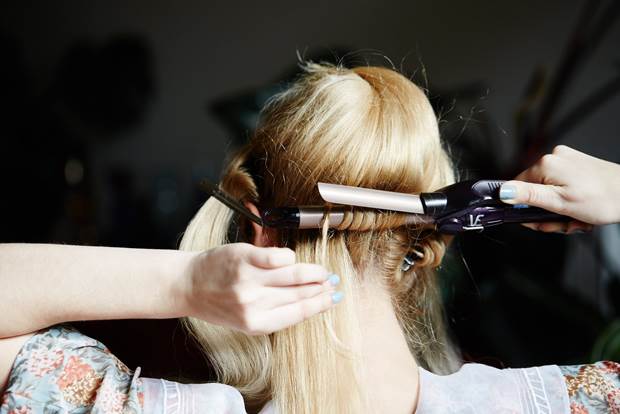 5. Remove your hair from the curling wand and wrap it around two fingers, right up to the scalp.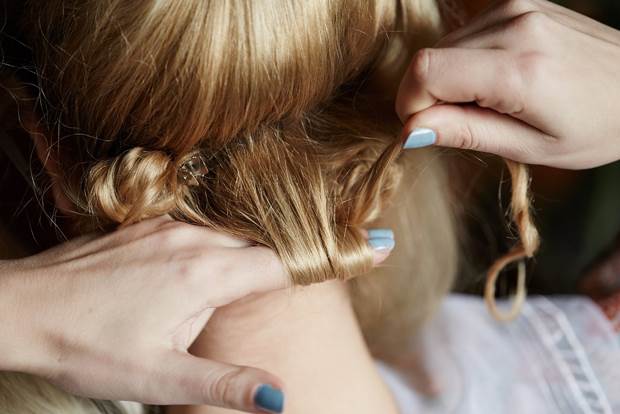 6. Secure the coil with a pincurl clip, sliding the pin horizontally through the centre.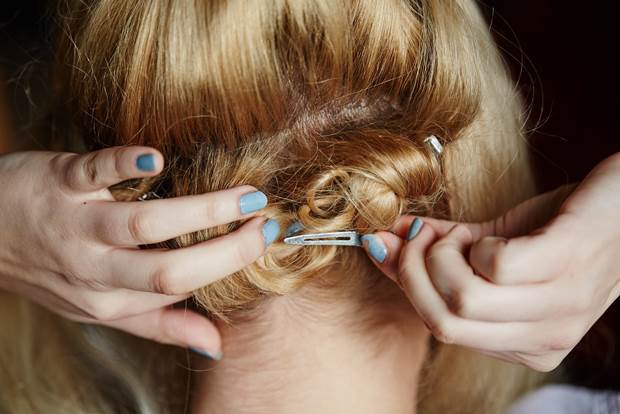 7. Working from bottom to top, repeat until the back section of your hair is all pincurled.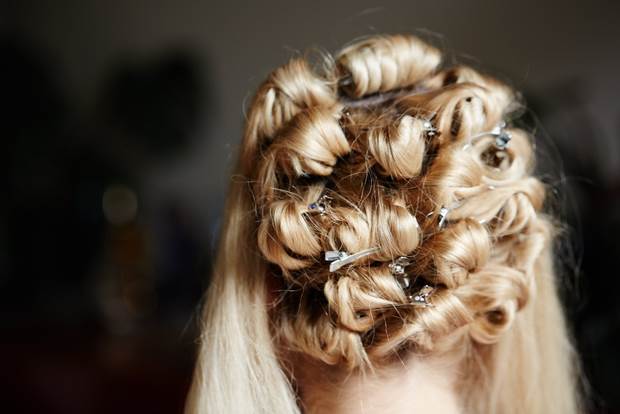 8. The right crown section will be done in three rows of alternating pincurls. The first and third row will be curled toward the face.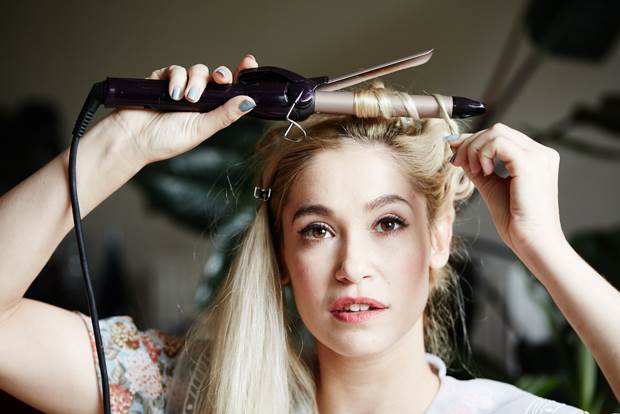 9. The second row of the crown section will be curled away from the face.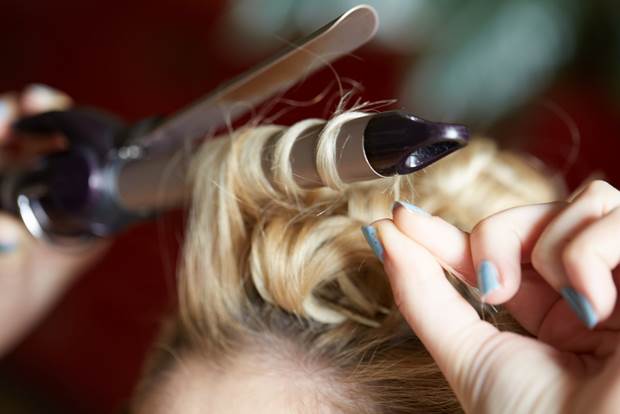 10. In a downward direction, curl and pin the remaining hair on the right-hand side.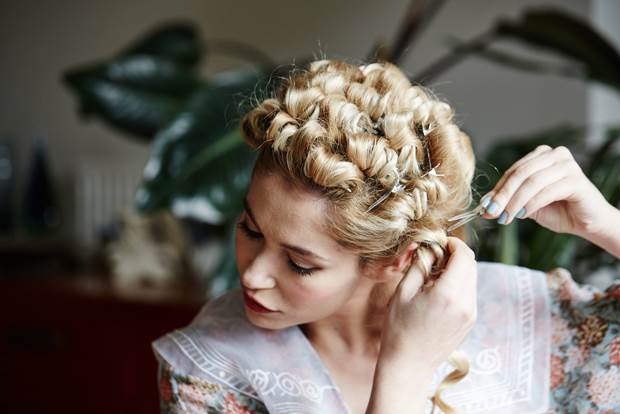 11. Starting at the back, take all the clips out and let the curls unravel.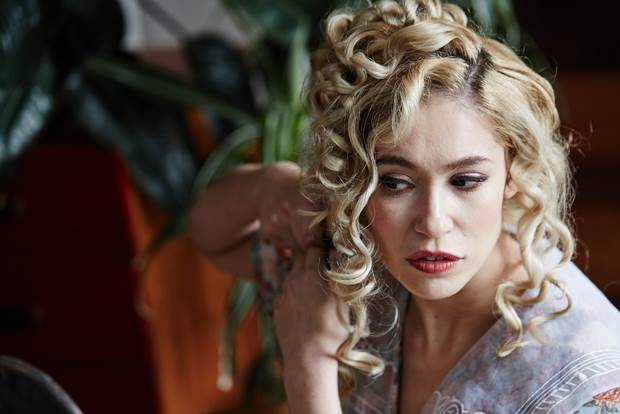 12. Use the wide-tooth comb to gently comb out each section.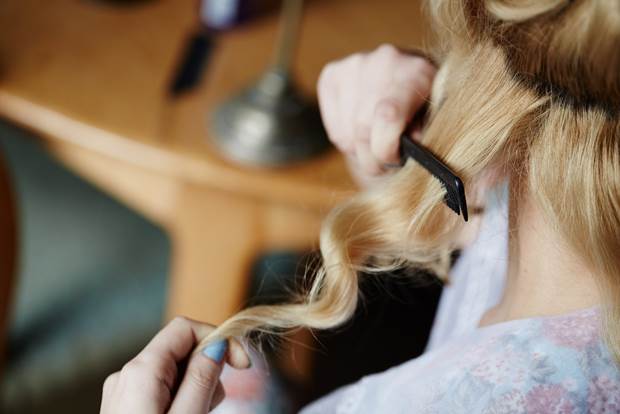 13. After you comb through the section, gently tease at each ridge/wave with a teasing comb. Then repeat steps 11 and 12 until the whole head is complete.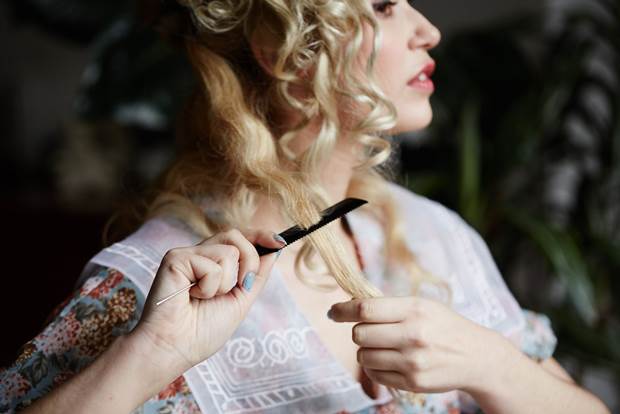 14. Use the long duckbill clips to accentuate each ridge and blast with a hairdryer. Next, lightly mist the do with hairspray. You can also smooth any fly-aways with a lightweight pomade on the fine tooth comb.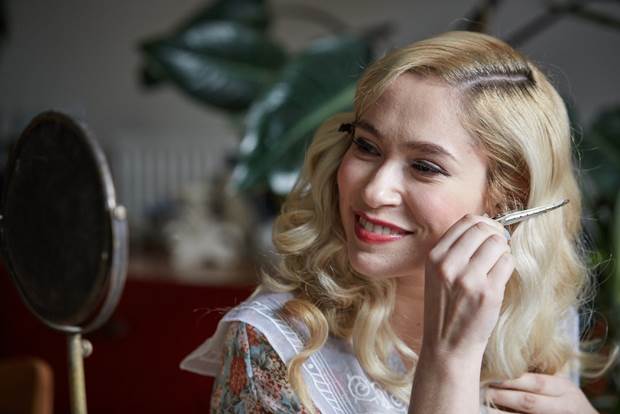 The pretty piccies of model Minnie Monroe were snapped by Kristoffer Paulsen . Words and hair are by Dana Leviston and the Distinctive Dame.