get fancy: 1920s makeup
Embrace your paler winter skin tone and intensify your makeup in roaring '20s style.
Jewel shades of emerald and ruby, oh my! Who wouldn't want to wear them on their eyes? Embrace your paler winter skin tone and intensify your makeup in roaring '20s style. Dark, rich and elegant, this look can be adapted to daytime Chanel glamour or a feathered, fringed flapper girl headed for the costume ball.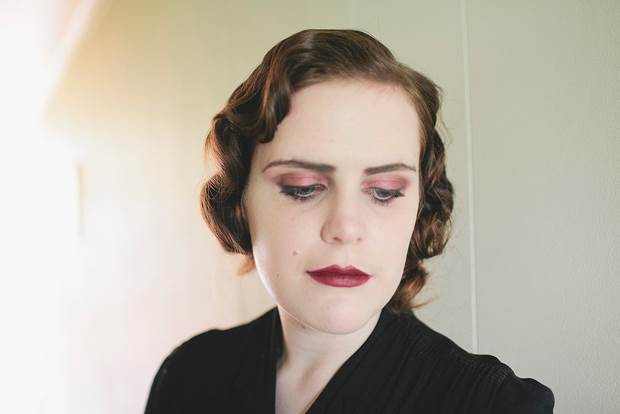 TOOLS:

dark/rich coloured eyeshadow
eyeshadow brush
blending eyeshadow brush
black pencil eyeliner
black mascara
dark red lipstick
dark red lipliner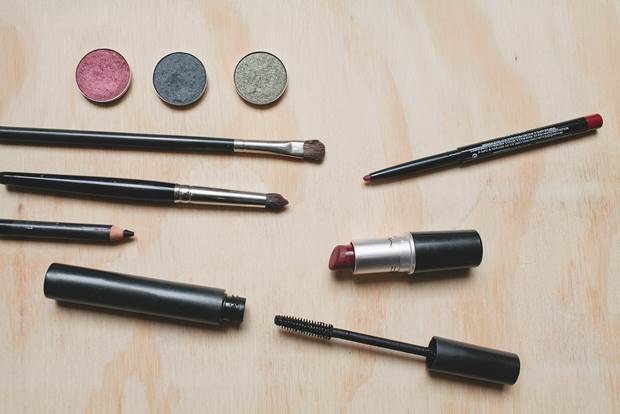 INSTRUCTIONS:

1. Once you have your base makeup on, take the eyeshadow brush and wash your chosen colour over the whole eyelid. You may want to place a tissue under your eye while you are applying, to avoid any eyeshadow particles from falling onto your cheeks.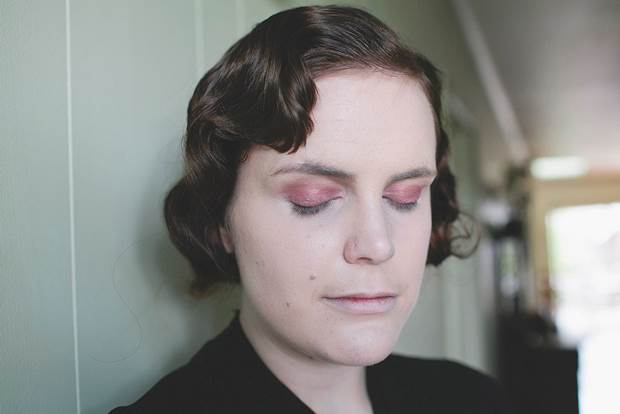 2. Use your blending brush, or another clean eyeshadow brush, to blend your eyeshadow into the inner corners, extend it past the outer corners and take it up past your eyelid crease. It may look a little strange at this stage, but once you have more definition it will make more sense.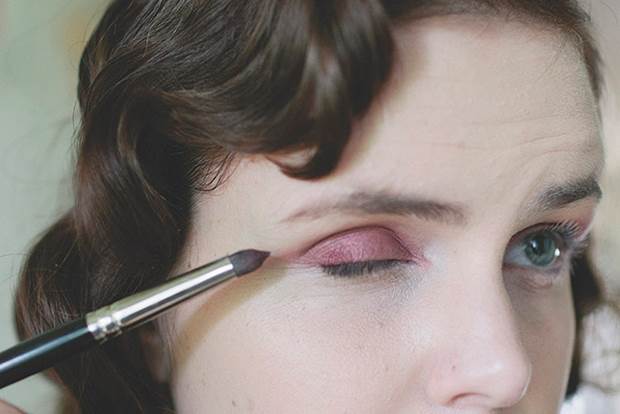 3. Sweep a fine line of eyeshadow along the bottom lash line. Once again take your blending brush to soften and extend the colour into the inner and outer corners. If you prefer it super dark and smouldery you can blend it down below the lash line.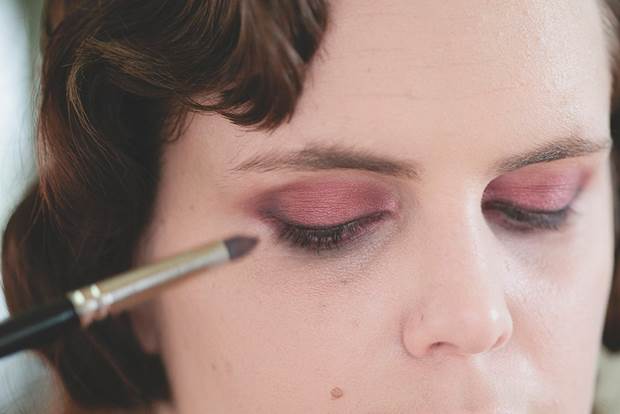 4. Draw a line of black eyeliner along your top lash bed. You can use your blending brush to smudge it slightly. Keep repeating this process until you have the density of darkness desired. (A better result is achieved if you have a soft/kohl crayon or pencil liner)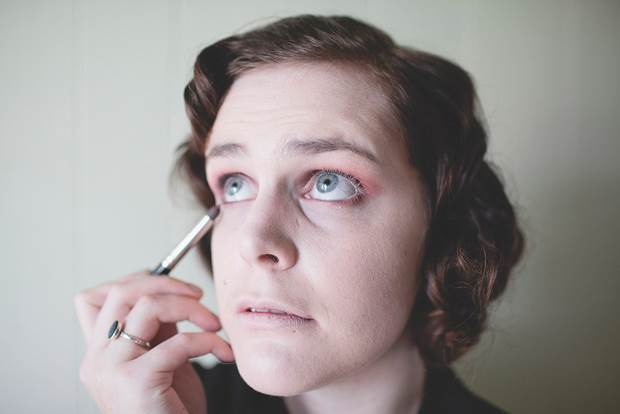 5. Repeat the eyeliner/blending brush process on the bottom lashline.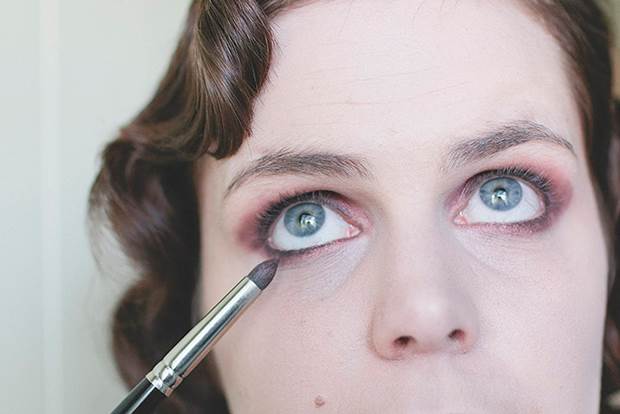 6. Apply mascara to top and bottom lashes. You can also apply false lashes if you are dressing up or going to a Gatsby party.




7. 1920s makeup called for thin, dark, pointy lips. Use a sharpened lipliner to create the shape and fill in with the lipstick. Back in the day they used a lip stencil!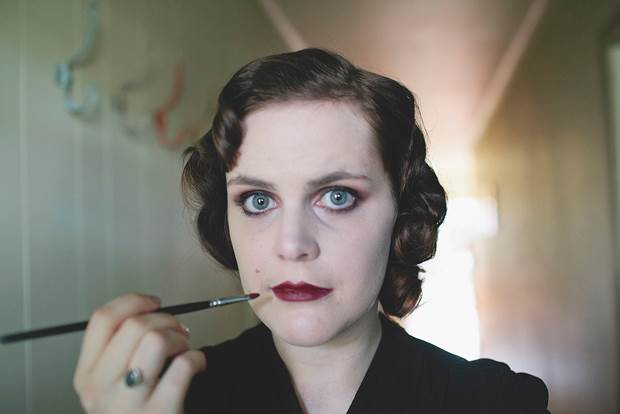 8. An optional last step is to fill in the brows. Traditionally they were thin and extended out slightly straighter at each end, but it will depend on your natural brow as to what sort of shape you can create with yours. You can also use blush on the apples of the cheeks (traditionally a pink rouge stick was used), otherwise keep the focus on eyes and lips.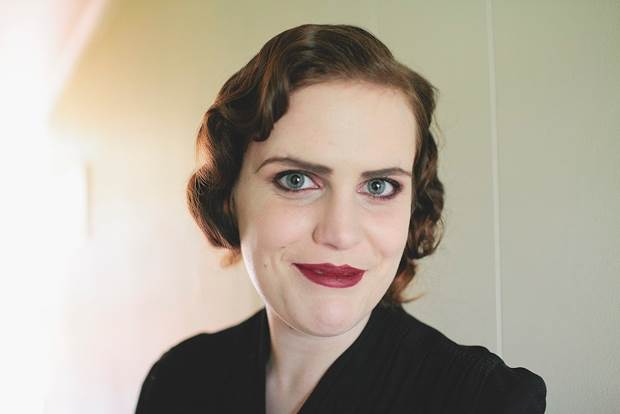 The pretty piccies of model Jacqueline Smith were snapped by Kat Soutar. Hair by Bernice Mansfield and make-up and words are by Dana Leviston.