frankie fangirl jotters: reasons to crush on debbie harry
"I love supermarkets," Debbie says. "There's something about a supermarket that calms me."
You know those ladies who you just want to BE? Well, we have a few of them – and we've decided to emblazon their ever-loving faces on our brand new fangirl jotters (part of our stationery range, pretty useful paper by frankie). There's '80s teen star Molly Ringwald; thespian extraordinaire Susan Sarandon; and punk rock legend Debbie Harry, aka Blondie. Our assistant editor and online editor Mia Timpano was lucky enough to catch up with the songstress on her recent Aussie tour (she co-headlined with pal Cyndi Lauper); scroll down to have a read of what it was like to meet a human god.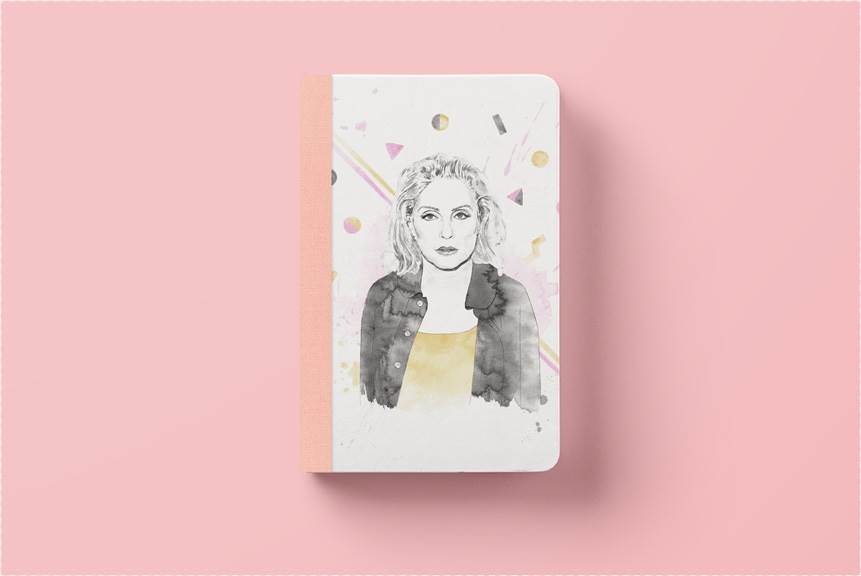 Debbie Harry doesn't like things to be polished. That goes for recent film release Ghost in The Shell ("They've cleaned it up – and it was such good anime," she sighs), as much as it does the sound of her music. Blondie, the rock band with which the singer-songwriter-bombshell has long been synonymous, grew out of the mid-'70s New York punk scene. Although 'punk', as Debbie points out, didn't officially exist at that stage. "The term wasn't around when we started," she says. "It came about a couple of years later. And then our record company thought it was too angry and derogative, so they changed it to 'new wave'."
Irrespective of how Blondie was labelled, their sound was new – a deliberate departure from the slick musicianship of rock bands that dominated the charts at the time (see: The Eagles). "It was more raw, a rough-and-ready kind of sound," Debbie explains. "We were the underdogs." It's hard to think of Blondie, a band that sells out stadiums even now, some 40 years on, as ever having been underdogs. "Well, in terms of the industry, we were definitely an underground movement," she says. "It wasn't like anybody was screaming or fighting over getting us a record deal. It was totally do-it-yourself."
Blondie attribute their commercial success to Australian music industry icon Molly Meldrum, who mistakenly (or maybe accidentally deliberately) played "In The Flesh", from their self-titled debut album, on Countdown in 1977. In fact, Debbie still thanks him in her sets to this day, announcing with her trademark quiver, "This one's for you, Molly." A torrent of hits followed that fateful moment on Countdown, including "Heart of Glass" and "Hanging on the Telephone" from Blondie's third album, Parallel Lines; "Call Me", a collaboration between Debbie and synth pioneer Giorgio Moroder; and, from their fifth album, "The Tide is High" – the video for which depicts a Darth Vader-like alien spying on Debbie from space – and "Rapture", the first rap song to ever go to number one in the States.
But for all their musical success, the band never managed to pocket much cash. Debbie isn't rich. In fact, she chokes on her water at the suggestion that she has someone buy her food for her. "She does all that shit," Blondie guitarist Chris Stein says. "She pushes her bags at the airport, despite our constant refrain, 'Michael Jackson wouldn't be pushing his bags.' She doesn't care." Debbie elaborates: "I don't have time to waste, waiting around. It's just not my thing." Indeed, she delights in doing things for herself. Buying her groceries, for example. "I love supermarkets," she says. "There's something about a supermarket that calms me."
So where did they go wrong, financially speaking? "Management and legal help, I think," Debbie says. "We stumbled a lot with that in the beginning. In retrospect, I should have listened to my art teacher in high school, because she always said, 'Being an artist, you really have to spend 50 per cent of your time doing business.' I didn't really pay attention to that at the time. I was always hell-bent on being an artist, and leading a more bohemian life. But I think if I had taken a few business courses, it would have helped."
As well as being a legendary musical artist, Debbie is legendarily hot. The band's name was taken from the catcalls she attracted from New York construction workers, and before she took up music full-time, she punched the clock at the Playboy Mansion. In person, Debbie is the human equivalent of dry ice: smouldering. Yes, even now – at 71. How is this possible? "I don't know," she says. "I just try to feel that way about myself and try to keep myself together physically." Reflecting on why she exudes such sexiness on stage, she adds, "I think that as performers, we all have needs. I don't go out to influence people or annoy them; I go out there because I want to educate people, and because I want them to like me or love me.
"There's always a reason you get up on stage, something you need personally. I think that's pretty much what that sexiness is. And that's the weird thing about being up there – everything is revealed." Debbie, who was orphaned and once claimed to be the illegitimate child of Marilyn Monroe, seems profoundly self-aware. She may be speaking from experience when she commands her crowd to dance, saying, "It's better than going to a therapist." In any case, she's able to see the lighter side of life. "If you can't laugh at yourself, life gets pretty dull. You've got to be able to say, 'Oh god, did I do that?' Yep, you did it." Pausing between each word, she repeats: "You did it."
Debbie has overcome struggles of the most intense variety over the course of her lifetime, including drug addiction (she's open about having been a "junkie" for a couple of years in the '80s) and a run-in with Ted Bundy (she claims the serial killer offered her a lift and she accepted; when she noticed there were no door handles inside the car, she reached through the window, opened her door from the outside and rolled out). "I'm an achiever," she explains. "It's my natural instinct, to survive and to achieve. That's sort of programmed into me."
Although she counts 61 acting credits to her name, Debbie considers Blondie – and their longevity – to be her greatest triumph. This year, the band released Pollinator, their 11th studio album, featuring tracks penned by the likes of Sia, Blood Orange and TV on the Radio – all artists who have cited Blondie as an influence. Debbie's voice has changed (it's deeper, richer), but it still has that crystal quality, which has become something of a signature. And as for the band's sound? Well, it's still glittering, with synths aplenty and bouncy beats. But it's dark, too, true to what the band always was: underground.
"Most of the venues where we originally played in New York are gone," Debbie says. But the Big Apple is still home. "My environment is a bit chaotic, because I have a lot of things going on. Papers pile up, but I'm pretty clean. The dirtiest thing I have is two dogs. They're pretty dirty, but I don't mind. Animals, they get dirty." She doesn't have a wide social circle, preferring to hang with just a few close friends. "I've got a nice little posse," she says. "If I have a party, it's more of a dinner party. I'll attempt to make a big roast, provided the oven doesn't close down on me – which has happened. Sometimes, it's just one or two people and wine, or something like that."
Debbie Harry has some firm messages for the world, one of which she wears on stage – a black smock emblazoned with the words: STOP FUCKING THE PLANET. But her personal message, the one she lives by, is this: "Wait for the turnaround. If you're stuck in a place where you're caught and you don't feel comfortable, odds are that if you grin and bear it, things will evolve. Things will change. That doesn't necessarily mean that you sit there and do nothing. But it's a lesson in tenacity."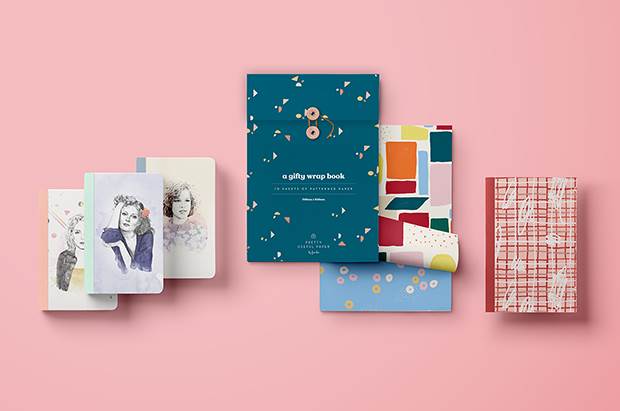 Pop past our online store to nab a set of frankie fangirl jotters.